Rethinking the IT Organization in a Post-COVID World
Rethinking the IT Organization in a Post-COVID World
Pursuing initiatives across organization redesign, operational cost reduction, and process automation is a must to ensure success in the new business paradigm.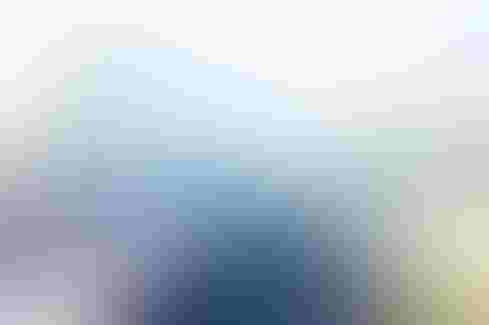 Image: RobbinLee - stock.adobe.com
As companies continue to navigate the challenges brought on by the COVID-19 pandemic, we have seen a range of market developments and business adaptations that impact the IT organization's future. We have seen a new push to consolidate the IT labor portfolio to drive cost synergies. Companies are looking to quickly adopt AI and automation tools to accelerate the speed of delivery and enable innovation. Clearly, IT organizations must move quickly to succeed in this new paradigm.
Already, companies across industries are reacting via three major operating model developments:
Increasing the digitization of customer relationships -- Changing customer habits and restrictions around face-to-face interactions have accelerated the need to digitalize customer relationships for B2C and B2B businesses. Audi is leading the way on high-value retailers using VR for a virtual showroom, reducing both real estate needs and face-to-face interaction, while Amazon Go is innovating the checkout experience for retail stores.

Increasing resiliency in their core business operations -- Companies have recognized the need to develop greater resiliency and flexibility in their core operations by making strategic technology investments in key areas like supply chain and inventory management.

Enabling new ways of working -- Companies have rapidly implemented new practices such as the use of remote work environments and virtual collaboration tools. Pharmacies are using virtual platforms to offer remote consultations and online prescription refills. Many companies have also taken big steps to dramatically change their immediate plans around remote work -- such as Google's postponement of in-person working requirements until Fall 2021.
Here are a few strategies to address these developments and pivot from survival to success, where IT organizations must take immediate, aggressive steps to adapt to the faster business and IT environment.We recommend short-term prescriptive actions related to the IT organization across these dimensions:
Organization design. Baselining current operations can help determine how to redeploy underutilized resources or restructure teams to support strained areas and newly reprioritized strategic initiatives. Leading "orgalytics" (organizational analytics) tools such as OrgVue and Nakisa provide the necessary technology and analyses, such as span of control benchmarking and calculating grade gaps between employees and their line managers.
Cost of IT labor operations. Reexamining relationships with key vendors to ensure continuing operations and making short-term adjustments to terms as needed is a first step in addressing thecost of IT labor operations. Variables to assess when considering vendor consolidation opportunities include cost, service levels, and global reach. It is also worth evaluating project spend for potential acceleration or delays on business continuity as a result of COVID-19 implications, while also taking the overall corporate strategy into consideration.
Internal process adjustment. One important internal process adjustmentis to redefine best practices and embed standard operating procedures and trainings to enable continued remote work. Of course, some data center employees may need to remain on-site and detailed contingency plans must ensure their health and safety.
Following these short-term steps, leadership can shift to longer-term planning. As business and society begin to recover leadership should consider how to deliver sustained value while remaining prepared for disruptions.
Organization design. We recommend redefining the IT organization's focus around capability development, migrating to product-focused and platform-oriented teams, as an initial step toward improving the organization design for the long term. Developing shared platforms that can be utilized across the business will enhance IT's speed of delivery and use of business-centered design. An IT department focused on products and platforms, not technologies, brings an enhanced ability to create value. Both internal and external talent should be recalibrated, starting with an identification of the skillsets required to deliver solutions to meet evolving customer preferences like a mobile experience (for example, iOS development, cloud, etc.), ecosystem of devices (for example, IoT), and customization (for example, AI/ML-delivered analytics). This will help deliver a seamless customer experience and personalization across channels.
For external labor, those companies that have not yet done so should move toward an outcome-based relationship (OBR) model with outcome-oriented contracts (as opposed to traditional fixed-time-and-material deals) to eliminate inflexibility and pass risk-response ownership to IT vendors. We also recommend demand-based contracting practices to develop a contingent portion of the workforce that will help optimize cost.
When taking a longer-term view of the cost of IT labor operations, it is critical to leverage modern ways of operations that ensure quality outcomes in a cost-optimized manner through practices like adopting or expanding the cloud infrastructure and collaborating with suppliers to increase automation in order to streamline labor operations.
Positioning technology as a strategic investment and redesigning interactions and processes accordingly will help to shift the perception of IT to that of a strategic partner to the business. It is also important to develop new ways of working to improve the remote work environment, with frequent scenario testing of the infrastructure, to ensure flexibility for operations during disruptions.
Pursuing initiatives across organization redesign, operational cost reduction, and process automation is a must to ensure success in the new business paradigm to come following the COVID-19 global pandemic.
The authors would like to thank Telly Davakos, Manager; Orlando Barreiro, Associate; Mauricio Gandara, Associate; and Alan Soltani, Associate, Kearney, for their invaluable contributions to this article.
Never Miss a Beat: Get a snapshot of the issues affecting the IT industry straight to your inbox.
You May Also Like
---