Robotics Will Prevail Over Other Tech Sectors Post-Pandemic
Robotics Will Prevail Over Other Tech Sectors Post-Pandemic
The COVID-19 pandemic has highlighted the importance of robotics in roles normally reserved for susceptible humans, but which robotics applications will thrive once we get ahead of the virus?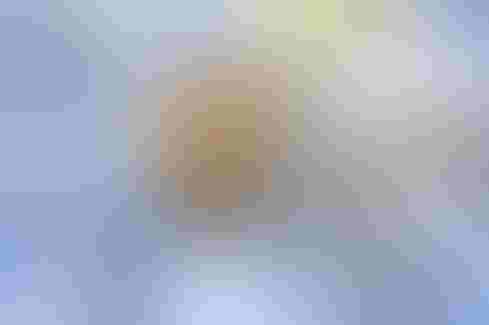 Image: Natalya Hora, stock.adobe.com
COVID-19 has made the human race acutely aware of our vulnerability to infectious diseases. We now know we must rely on robots and other automation technologies to handle many formerly manual tasks while we shelter in place.
Clearly, the post-pandemic outlook for robotics could not be rosier. Once we've handed off many functions to robots, such as routine office cleaning and expedited parcel delivery, the likelihood that those functions will be returned to human hands in the future will be slim to none.
However, robots won't completely take over the economy, and we expect some segments of the robotics market to perform better than others in the pandemic's aftermath. Predicting where the hottest post-pandemic opportunities will be in robotics requires assumptions about the likely shape of the supposed "new normal" in the coming eras. This, in turn, requires a sober assessment of which changes to our lives during this current crisis are likely to stick and which will ultimately prove to have been temporary stopgap measures.
What the past few months have shown us is the global supply chain is acutely vulnerable to mass contagions. Consequently, in the near-term response to COVID-19, we're seeing the greatest growth in the following robotics markets:
Robotic biosensing: Robots will automate the monitoring and remediation of biohazards in real time in indoor environments. The post-pandemic office layout will be studded with biosensors to detect viral pathogens in the air, floors, walls, ceilings, equipment, and every surface. Infrared thermal imaging and other AI-equipped sensors will enable active surveillance and screening for infected and carrier persons in every facility.
Robotic distancing: Factories in many industries are still highly dependent on human beings to handle many critical tasks. If nothing else, the post-pandemic industrial order will involve far more automation, at minimum, for the purpose of inserting robots into the key roles that ensure greater distancing among humans in the workflow. AI-powered robots will be flexibly deployed into more "cobot" workflows alongside human workers. Autonomous drones and carts will move more materials and finished goods within and among production facilities, reducing, if not eliminating, the need for face-to-face encounters in the supply chain. Other robots will use proximity sensors to determine when people are failing to maintain social distancing guidelines, and will be able to voice warnings and take other automated actions to ensure distancing.
Robotic disinfection: When humans occupy any physical environment, the possibility of spread of infectious diseases exists. Robots will become a primary means for automating the disinfection of every indoor environment, ranging from industrial and commercial to retail and residential. Packages of smart biosensors and robotic cleansing platforms will automate the sanitizing of commercial spaces prior to allowing workers and customers to reoccupy them. These apps will be an integral component of facilities administrators' toolkits for managing the sensitive process of rescinding work-from-home orders. They will detect when nonquarantined people might bring infections into otherwise clean spaces and will enable office managers to automatically trigger restrictions, in-office warnings, automated cleansing tactics, and other infrastructure-based responses for containing an infection. These robots will also sense the best hand guidance approach for relaying physical objects between humans while mitigating the risk of passing infectious agents from one person to the next.
Robotic delivery: Humans are being taken out the process of delivering physical goods, thanks to specialized robots, drones, and other edge devices. Drones and other autonomous delivery systems will serve in the front lines in practically every real-world scenario, leveraging AI to navigate, manage and manipulate objects, and interact with humans. The COVID-19 crisis has brought robotic delivery systems to the front lines in every conceivable scenario in industry, commerce, and the consumer worlds, especially in the back-end data centers that are the beating hearts of the 21st century economy. In addition, it's likely that many people will grow so used to having food, medicine, and other essentials delivered by robots that we'll be surprised to see human beings occasionally doing that same duty.
Robotic telepresence: AI-powered robotic telepresence systems will become a standard feature in home and even remote offices requiring full-fidelity conferencing capabilities.  Building on that new culture of virtual collaboration, we'll see these systems become a standard feature in work-at-home and even remote offices requiring full-fidelity conferencing capabilities. They will support remote collaboration for telemedicine as well as the use of robots as assistants in assisted-living centers.
However, some of these robotics applications will eventually be perceived as overkill by future generations who never had to live under the threat of pandemic. Just as gas masks, bomb shelters, and air-raid sirens faded from popular use in the years after World War II, some of these segments will flatline in coming years while others boom.
As the pandemic threat recedes, we're likely to see the robotic biosensing, distancing, and disinfection markets cool off, though they may stay strong in particular vertical industries — such as healthcare delivery and food production — in response to regulatory mandates. To the extent that these and other robotic segments continue to grow, it probably will be due to any adjacent opportunities in the supply-chain automation market.
Defense applications are a likely follow-on for these pandemic-tested robotics technologies. Though it's unlikely to have been spawned in a terrorist plot, the COVID-19 crisis has made clear that a society's industrial might can be esily hobbled by a deliberately created contagion. Consequently, industries that are deemed essential at a national level are likely to have to comply with mandates that they implement robotic biosensing, distancing, disinfection, and delivery as a defensive measure against such attacks. Consequently, we're likely to see countries updating their robotics research initiatives with these applications uppermost.
Likewise, we're likely to see a prioritization of AI R&D projects — especially those with a focus on reinforcement learning — that enable post-pandemic robots to be more effective at their assigned tasks.
For more pandemic-related IT articles check out these recent stories.
Taking Steps To Boost Automated Cloud Governance
 Rethinking Technology Road Maps for the Second Half of 2020
 How CTOs Can Innovate Through Disruption in 2020
Never Miss a Beat: Get a snapshot of the issues affecting the IT industry straight to your inbox.
You May Also Like
---