Some Things to Leave in Las Vegas
Some Things to Leave in Las Vegas
Some of Interop ITX's awesome advisors and speakers share a peek into what they will do on their Las Vegas journey.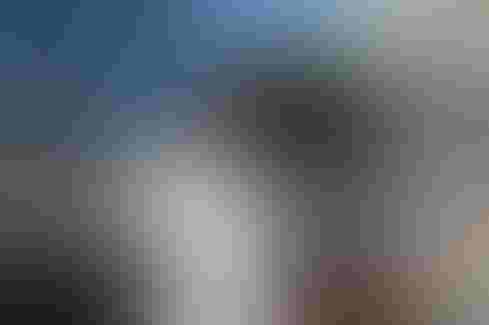 There are certain places you go to that any three visitors will view differently: "love it," "hate it," "tolerate it." Places like New York City, Florida, and Las Vegas come to mind.
For me personally, this New England boy isn't a fan of New York (that's no big secret). Florida, nice place to visit… You might disagree. But does any spot in the US leave so many different impressions on travelers as does Vegas?
I love the food but shake my head in wonder at the people. Only in a Las Vegas hotel lobby do you see one couple dressed to the nines in evening wear, countered by a second pair featuring T-shirt and camo shorts for him and a skin tight micro dress on her.
Travelers stare at recreated wonders of the world and ask each other, "Is it real?" People, nothing in Vegas is real!
But that doesn't stop us from going. This month, as we gather for Interop ITX, more than 30 IT experts will be heading to Las Vegas to spend their days learning about ways to help their companies. They are members of our Interop ITX Review Board. They did a great job in helping to plan out our five-day agenda, and some are speakers as well. Most have been to Las Vegas before, so we asked them to release their inner Chevy Chase and tell us what they will do for fun during their off hours.
Their responses reflect a super mix of interests, personalities, and a few of the things that should stay in Vegas:
"Head out to the Hoover Dam and do some hiking!" --Eric Hanselman, 451 Research.
"I'm going to try to see a Cirque du Soleil show if I can. I really enjoy the creativity and the immersive experience of their shows, and there are so many in Vegas to choose from, it's great!" -- Katy Tynan, CoreAxis Consulting.
"I highly recommend both FIZZ (Champagne Bar, Caesar's) and China Poblano (Cosmopolitan)." -- Joe Emison, Xceligent.

Image: Pixabay/Synapse
"While I have been to Las Vegas for conferences many times, I rarely get a chance to explore "old Vegas" on Fremont Street. This time for sure!" -- Jayne Groll, DevOps Institute.
"My fun thing will be Interop ITX interactions. (PS, I grew up in Vegas.)" -- Kong Yang, SolarWinds.
"I am a 'people watcher'. I love to study individuals and their body language at all times. It is something that really interests me. Other than that, I plan on just enjoying my time with other IT professionals and will enjoy talking with those that actually know what I mean when I use an IT acronym." -- James Davies, Ongweoweh.
"Arriving early to spend a day at Lake Las Vegas just to mentally make the transition from work to student!" -- Paul Dillmuth, Nuclear Detection Office.
"Go for a run with the community in the #vFit sessions. If you get a chance, I would absolutely recommend Penn & Teller.  They never disappoint." -- Eric Wright, Turbonomic. 
"Gee, I'm a rather boring Las Vegas visitor since I'm not a big gambler.  Maybe I can locate all the Elvis impersonators." -- Dan Conde, Enterprise Strategy Group.
"Hey, now, what happens in Vegas… Seriously, I'm not a big gambler or partier, and I'm a health nut, so I look forward to letting loose a little and eating out, and doing some shopping. Hey, I'm a geek, what can I say?" -- Eric Bruno, Perrone Robotics.
"Downtown Vegas. It's never a dull time!" -- Andy Froehlich, West Gate Networks.
"Last time I went to a salon and had a blow out. I may do the same again. :) Also, tracking down my buddies: Dom Delfino and Martin Casado if they are there, and,of course, finding out 'where the party at,' to dance my cares away." -- Patricia Dugan, It's the Community.
"I plan to indulge my inner couch potato and tour the Las Vegas-based reality TV show Tanked aquarium manufacturing facility.  I might even head over to Pawn Starts to visit Chumlee and the gang." -- Ed Ruiz, Association of Schools & Programs Public Health.
Well, I'm with you, Ed. Is there a better symbol of reality TV and Vegas than Chumlee? Plus, maybe he would buy my 1967 World Series program.

Image: Pixabay/TPSDave

Never Miss a Beat: Get a snapshot of the issues affecting the IT industry straight to your inbox.
You May Also Like
---