Splunk Expands Amazon Cloud, Mobile Options
Splunk Expands Amazon Cloud, Mobile Options
Splunk big data analysis gets easier for business users, Amazon Elastic MapReduce customers, and developers of mobile apps.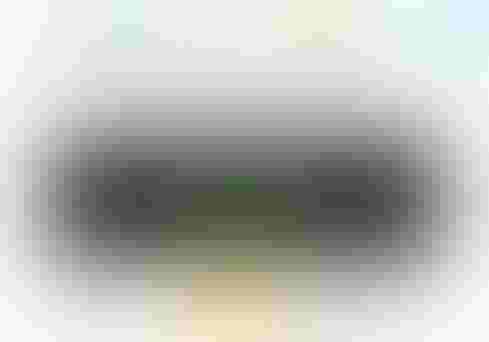 Splunk's Hunk offering for analysis of data in Hadoop and NoSQL sources.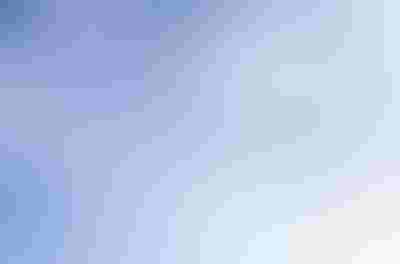 7 Cloud Service Startups To Watch
7 Cloud Service Startups To Watch (Click image for larger view and slideshow.)
Bid-data-analysis vendor Splunk on Tuesday introduced a battery of product releases aimed at appealing to business users and adding to its cloud- and mobile-data-analysis options.
The four new releases are Splunk Enterprise 6.2, Hunk 6.2, Splunk Mint Express, and Splunk Mint Enterprise. As the name suggests, Splunk Enterprise is the company's flagship product, used by the majority of its more than 7,900 customers to analyze high-scale data.
Splunk's sweet spot is analyzing machine data churned out by IT-systems-monitoring apps, logs, sensors, and other sources. As such, it's a tool favored by IT departments, but the theme behind the latest release is spreading the love.
[Want more on Splunk? Read Splunk Cuts Cloud Prices, Guarantees Uptime.]
To make it easier to get data into Splunk Enterprise, the 6.2 release adds a wizard-like user interface that lets users navigate data sources and preview what's inside before adding data to the system. It was possible to navigate data sources previously, but the preview feature ensures that you're getting the type of data and formatting you expect. An Advanced Field Extractor feature lets you highlight desired data fields with a mouse click, according to Splunk.
Splunk 6.2 enhances an Instant Pivot feature introduced in release 6.0 to make it easier to explore data through a visual, guided experience without using Splunk's search processing language (SPL). The feature is likened to the pivot feature in Microsoft Excel, except that you're working with, potentially, terabytes of information while uncovering relationships among data and building reports and dashboards.
Users who are familiar with SPL can take advantage of a new Event Pattern Detection capability that automatically spots event types and repeating patterns that can be tied to, say, errors or data corruption. In another time-saver, dashboards and visualizations are broken down into component panels that can now be saved, shared, and reused to create new dashboards and visualizations.
Splunk Enterprise 6.2 also improves scalability and manageability, according to the company. A search-head-node clustering feature is said to dramatically increase concurrent-user and concurrent-search capacities while reducing shared-storage demands. And a new distributed management console supports centralized performance-monitoring across distributed Splunk deployments.
Hunk meets AWS
Splunk often runs in the Amazon cloud, but the big news for Hunk, Splunk's big-data-analysis option for Hadoop and other high-scale sources, is its debut on Amazon Web Services as a click-to-deploy service available at an hourly rate. The service runs in conjunction with Amazon Elastic MapReduce and opens up an analysis option for data stored on Amazon S3 (Simple Storage Service).
Other upgrades to Hunk 6.2 include a Data Explorer feature that lets you preview files in Hadoop or S3 and view line breaks and time stamps to better understand the data. A new Sandbox feature runs on Apache Hadoop deployed on a single, virtual machine. It's a way to give Hunk a try without setting up a separate Hadoop deployment.
In addition to Hadoop, other sources integrated with Hunk include Accumulo, Cassandra, and MongoDB, while work is underway on adding HBase.
Mobile gets Mint
Splunk acquired a company called BugSense one year ago to gain insight into machine data generated by mobile apps. That insight helps mobile app developers understand how their apps are performing on Android, iOS, or Windows mobile devices. It also helps them discern whether performance issues are tied to the apps, the networks supporting the devices, or services behind the apps.
Splunk is launching Splunk Mint to give mobile developers a way to monitor and detect crashes and bugs in their apps in real-time, without having to wait for data from iTunes or Google Play reports. Developers embed a few lines of code in their apps, and the data is aggregated on a scalable cloud platform.
With Splunk Mint Enterprise, a companion application, organizations can bring Mint data into Splunk on-premises or cloud deployments and correlate mobile performance with infrastructure, systems, and application performance. This lets you spot whether a balky banking app, for example, is failing due to app problems, network problems, or slow-running back-end data requests behind the corporate firewall.
In another use of Mint Express, multi-channel retailers can correlate the performance of websites versus mobile apps versus point-of-sale and other commerce channels. It's another business use case that calls for the business-user-oriented data-access and data-analysis capabilities introduced in Splunk Enterprise 6.2.
The downside of Splunk is that it requires its own high-scale distributed infrastructure. In the case of Hunk, a separate server is required for the software, but the data analyzed is that stored in Hadoop or NoSQL databases. [Author's note: this article was corrected to note that Hunk does not require a separate, high-scale repository]. Splunk's SPL language is also proprietary, although compared to MapReduce and many other options, users tell us it's downright easy to use. Splunk's popularity certainly attests to the fact that PhDs are not required.
What will you use for your big data platform? A high-scale relational database? NoSQL database? Hadoop? Event-processing technology? One size doesn't fit all. Here's how to decide. Get the new Pick Your Platform For Big Data issue of InformationWeek Tech Digest today. (Free registration required.)
Never Miss a Beat: Get a snapshot of the issues affecting the IT industry straight to your inbox.
You May Also Like
---