Struggling to Build AI Teams? It's Time to Focus on Skills
Struggling to Build AI Teams? It's Time to Focus on Skills
As in the early days of programming and the dot-com boom, businesses will need to start fresh and pursue innovative strategies when building AI-focused product teams.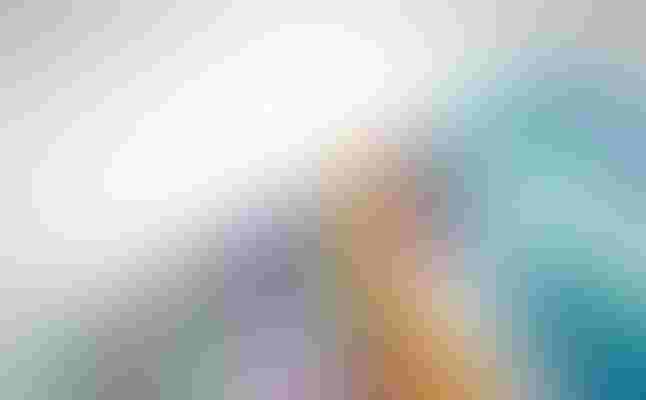 Brain light via Alamy Stock
Integrating artificial intelligence into products and procedures has become imperative for many companies seemingly overnight. Whether due to customer expectations or C-suite mandates, tech teams are now tasked with developing AI programs to keep up with the market. Many are finding themselves without the necessary talent to get the job done.
Magnit's contingent workforce data shows that year-over-year fill volume for AI roles in the contingent market has grown significantly over the past three years (an average of 14% annually), with engineering candidates making up an increasingly large proportion of those hired. Though the skillset remains quite niche, the percentage of workers hired for AI roles is nearly seven times what it was in 2019, growing from just .5% to 3.3%. Meanwhile, the time to fill for AI roles is nearly 10% longer than the cross-client average. Businesses want workers who "get" AI -- and they can't find them.
It's not an entirely new problem, as the technology sector has been facing a significant talent gap for some time. The rapid pace of change in the field paired with the labor market's generally shallow hiring pools at large has made quality tech candidates hard to come by and even harder to pin down. However, the increased pressure to make the most of AI at this moment has exacerbated the issue, reminding employers of the potential of chronic understaffing and unaddressed skills gaps to cut into productivity, profits, and progress.
Giving Skills Center Stage
As in the early days of programming and the dot-com boom, businesses will need to start fresh to cultivate the skills needed to build AI-focused teams. And, just as in those days, candidates are unlikely to have learned these skills in traditional educational environments, nor are they likely to have field-specific backgrounds.  
Many external candidates with the chops to work in AI development will be self-taught or have learned the business during another, tangentially related role. They will not have a standard work history, rendering title-based searches inefficient. Similarly, they're unlikely to have a specific degree that might indicate that they're prepared to take on the role as, for example, not all programmers or computer engineers in today's market will have the same exposure to or experience level with the nuances of developing AI tools.
In short, the relative immaturity of AI-focused roles effectively renders "tried-and-true" search criteria obsolete. Demonstrated skills will need to take top billing. That means that leaders will likely need to change how they think about these roles to move the needle on their AI product development. They will need to take a skills-based approach.
The first step is to reframe what "the right fit" means. When building a well-rounded team—particularly in a field with so many unknowns—the precise combination of skills that any one person brings to the table is less important than having a comprehensive set of skills on the final roster. That means letting go of preconceptions around titles and searching for the right person for the team, not the role.
Managers may also want to look outside their usual channels to identify quality candidates. Until recently, few companies had AI-focused teams at all (save for those specifically focused on developing AI) and even fewer had full-time, dedicated departments. As a result, many qualified candidates will have honed their skills in contingent or contract-based roles, and they're likely still seeking positions in that market, having become accustomed to the freedom contract-based work affords them.
Of course, finding the right person isn't the only option. Leaders should keep in mind that they might need to train the right fit. Turning to existing employees who show interest in and skills related to emerging fields can help managers fill gaps more quickly and tailor those skills to the company's specific needs. Even better, reskilling, upskilling, redeploying, or converting known workers helps reduce the costs associated with onboarding and the risk associated with net-new candidates.
Optimizing Operations Alongside Strategy
The above strategies can help businesses ensure they have the skills needed to excel at this critical moment. However, as companies navigate this shift in talent acquisition strategy, it is essential that they adjust their internal management processes to support these tactics as well.
For example, businesses expanding their use of contingent workers to find more qualified candidates will likely need to mature their contingent workforce management programs through technological investments and strategic planning to ensure that the skills they gain don't come with unintended financial or compliance-related consequences. Similarly, businesses focused on internal mobility and skills-based talent management will need to invest in tools that support the strategy throughout the enterprise through more sophisticated data collection and analysis, adjusted review processes, more accessible development programs, and more.
Thankfully, tech companies are no strangers to change, and most have made it this far thanks to their willingness to adapt in the face of turning tides. There's no reason to think that they will be unable to do so this time, and those who do will find themselves more prepared to overcome whatever comes next.
Never Miss a Beat: Get a snapshot of the issues affecting the IT industry straight to your inbox.
You May Also Like
---