Tech Giants Back Off Selling Facial Recognition AI to Police
Tech Giants Back Off Selling Facial Recognition AI to Police
Amazon, IBM, and Microsoft have all taken steps to stop making their facial recognition AI software available to the police. Now it's time for lawmakers to set some rules.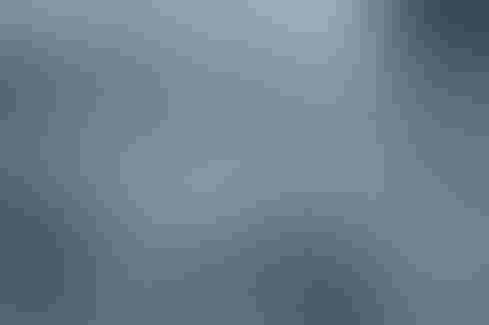 Image: Goodpics - stock.adobe.com
Artificial intelligence technologies offer a lot of potential to improve the world. Simulations could speed up disease and drug research, autonomous vehicles could cut energy use and its impact on the environment, and facial recognition could help quickly identify missing children.
But there's a flip side to the good, and some major technology companies acknowledged the potential issues with facial recognition software last week, with IBM halting development while Amazon and Microsoft pledged to not sell the technology to the police for a set period of time.
The moves come in the wake of incidents of police violence at widespread protests across the country in response to the death of George Floyd at the hands of police in Minneapolis in May.
Privacy advocates have opposed the use of facial recognition software for years, saying it could be abused by the government to surveille and harass citizens.
Related Links:
The Problem with AI Facial Recognition
Next Evolution of Data Capture Tech Transforms Retail
Why Businesses Should Adopt an AI Code of Ethics -- Now
The Coming Wave of Regulation over Facial Recognition
Now these three tech giants have stepped up with their own individual moves, aimed to stem any damage done while waiting for the federal government to create laws and regulations to ensure such technology is not abused.
IBM was the first of the three to take action. CEO Arvind Krishna sent a letter to Congress on June 8 that IBM said offered proposals to advance racial equality in our nation. The letter also said that "in the context of addressing responsible use of technology by law enforcement, IBM has sunset its general-purpose facial recognition and analysis software products,"
Krishna's letter said, "IBM no longer offers general-purpose IBM facial recognition or analysis software. IBM firmly opposes and will not condone uses of any technology, including facial recognition technology offered by other vendors, for mass surveillance, racial profiling, violations of basic human rights and freedoms, or any purpose which is not consistent with our values and Principles of Trust and Transparency. We believe now is the time to begin a national dialogue on whether and how facial recognition technology should be employed by domestic law enforcement agencies."
Amazon said in a brief blog post on June 10 that it would not sell its Rekognition facial recognition software service to the police for one year, but would continue to allow organizations such as Thorn, the International Center for Missing and Exploited Children, and Marinus Analytics to use the software to help rescue human trafficking victims and reunite missing children with their families. Amazon did not mention any plans to alter its partnerships with police on its Ring video doorbell system.
Microsoft President Brad Smith, who had been at the forefront of the facial recognition debate for the past few years, told the Washington Post at the end of last week that Microsoft has not sold facial recognition to the police in the past and is now committed to not selling that software to police until there is a national law in place.
"If all the responsible companies in the country seed this market to the companies that are not prepared to take a stand, we won't necessarily serve the national interests or the lives of the black and African American people of this nation well," Smith said in the video interview.
While privacy advocates were pleased with the moves overall, particularly IBM's end to development, the work is far from done. Several other companies, still offer facial recognition software. In particular, the ACLU is suing Clearview AI for "unlawful, privacy-destroying surveillance activities." Clearview AI continues to provide police with facial recognition technologies and data.
Digital rights group Fight for the Future was unimpressed with Amazon's year-long commitment, calling it a public relations stunt.
"It's also a sign that facial recognition is increasingly politically toxic, which is a result of the incredible organizing happening on the ground right now," said the organization's Deputy Director Evan Greer. Greer believes that Amazon will use its year moratorium to improve its algorithm and to lobby to help write the laws around facial recognition in order to make them more industry friendly.
Greer also points to Amazon's having marketed its facial recognition to ICE, and that its Ring video doorbell company maintains partnerships with police departments across the country (more than 1,300, according to this Washington Post map), which enable "automated racial profiling and surveillance of entire neighborhoods."
The Electronic Frontier Foundation also viewed last week's facial recognition developments overall as steps in the right direction. But more action is needed, these advocacy groups agree. Fight for the Future is calling for an outright ban on the use of such technology by police. EFF Policy Analyst Matthew Guariglia called for the same in a blog post last week (written before Microsoft announced its plans).
"The fact that these two companies, IBM and Amazon, have admitted the harm that this technology causes should be a red flag to lawmakers," he wrote. "The belief that police and other government use of this technology can be responsibly regulated is wrong. Congress, states, and cities should take this momentary reprieve, during which police will not be able to acquire face surveillance technology from two major companies, as an opportunity to ban government use of the technology once and for all."
Never Miss a Beat: Get a snapshot of the issues affecting the IT industry straight to your inbox.
You May Also Like
---