Tech We Can't Live Without, Growing Pains and 2020 Insights
Tech We Can't Live Without, Growing Pains and 2020 Insights
In 2020, expect to see these trends in technology work together to create solutions to improve how businesses and society work together.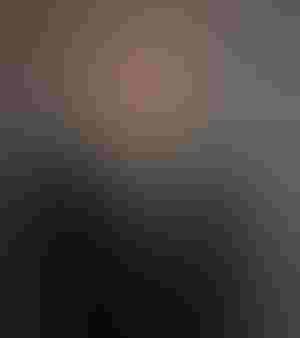 Every year, technology that was once cutting edge becomes obsolete as new ideas enter the space. 2019 was a big year in the high-tech world. Here's a look at new tools that are making a difference in business outcomes, some big ideas that haven't yet come together, and what's next for the industry in 2020.
Tech we can't live without
Artificial intelligence
"Hey Siri, what's that Chinese restaurant I like to order from on Wednesdays?"
Just a few years ago, the level at which AI would be integrated into our lives today would have been unfathomable. Between the helpful voice assistants that live in our phones and the technology that allows us to predict a patient's hospital stay with stunning accuracy, AI is now deeply rooted into how today's society and businesses function. In our 2019 Insight Intelligent Technology Index, 44% of IT decision makers said AI and machine learning will have the greatest impact on the future of IT.
2019 was a strong year for advancements in AI. One example of this is in academia, where open source and academic frameworks are instructing how data scientists build their models. We've seen cognitive services that understand how to pick off pieces of data from text streams and videos to identify patterns, opening the door for a wide range of potential applications.
As an example, health systems and hospitals may choose to implement AI and predictive technologies, which impact the daily lives of patients and improve health outcomes. Digital care delivery tools tailored to patients' specific needs can improve recovery time and the daily management of chronic diseases. With these tools, it's possible for hospitals to predict their entire patient census according to diagnosis code up to two weeks in advance with 98% accuracy, helping to eliminate under- and over-staffing as well as paid overtime using predicted patient data.
Through AI, the industry has developed powerful and highly reusable predictive models for clinical data. These models allow hospitals to proactively prepare for patients with higher risk for re-admissions and design personalized intervention plans. Implementing these changes can help prepare centers and reduce gaps in the care continuum.
AI's power to fuel efficiency, workplace productivity and how you engage customers -- no matter what business you're in -- is now more realistic than ever. However, there remains a skills gap regarding AI. While impressive tools exist, the industry lacks experts who know how to wield them. Companies are engaging with AI models but don't necessarily have the wherewithal to support their systems. The complicated technology requires deep knowledge to debug and problem solve, but as the skills gap closes in coming years, AI has the potential to further explode.
A consumer-like experience
"Karen is always sending emails that should be Slacks."
A new generation of digitally native users is joining companies, changing the way the workforce communicates. Younger generations are used to collaborating digitally on social media platforms like Facebook, Instagram and Snapchat. These workers expect the same ease of collaboration, effectiveness and enjoyment that these tools bring, which is driving adoption in the corporate world at a grassroots level.
This year, we've seen user-friendly, intuitive interfaces like Slack explode in growth -- a trend that will likely continue into 2020. Between Teams (Microsoft's fastest growing application in its history), Google's collaborative Drive and other communication platforms, the way people work together has become more streamlined and digitalized than ever before.
It's not just communication tools that have gotten a consumer-like refresh. The way employees receive their technology also is changing. Keeping end-user devices up to date is key to maintaining a productive workforce and minimizing potential security threats. It also simplifies the integration process when new technologies emerge, allowing for faster innovation. Employees and their companies increasingly expect their devices to come ready to use right out of the box, with little disruption when it's time for updates.
Streamlining the device deployment process and incorporating efficient communication and maintenance processes to align with the new tools creates a better experience for employees. The consumerization of IT also should become the de facto approach to device deployment that eases the burden on busy IT professionals in 2020.
Growing pains
AR/VR
"Can you even see through those weird-looking ski goggles?"
Harkening back to predicted trends for 2019, many people guessed that augmented and virtual reality would be the next big thing to come from the technology industry.
While advancements in technology have certainly increased access to AR and VR, the tools are far from achieving ubiquitous adoption. There's a disconnect between the enthusiasm around AR and VR and actual democratization that eventually will be bridged as hardware becomes more readily available for mass consumption. A more defined market for devices will accelerate the implementation of technical standards for application design and development, making compatibility more ubiquitous while expanding the scope and quality of apps.
While the technology hasn't yet reached its full potential, it remains something to keep an eye on as companies continue to innovate and close the gap between excitement around the technology and its accessibility and use cases.
5G
"Goodbye buffering, hello 5G."
There was a lot of talk around 5G in 2019: Cell phone and internet providers claimed that it would revolutionize the way that people and companies consume data. While 5G certainly has potential to shape the industry -- particularly technological feats on "the edge" -- it isn't yet a reality. Infrastructure, particularly in rural areas, must first catch up to the updates necessary to adapt 5G.
When it does become largely available, however, its persistent connectivity and ability to process more complex workloads at lightning speed will accelerate and fundamentally change the way providers architect solutions. Its high bandwidth will significantly reduce the latency of pushing massive amounts of data to the cloud, enabling smart spaces that leverage IoT, AI, automation and augmented reality, as well as mobile applications that enhance customer engagement. 
What's coming
Low-code/No-code solutions
"No assembly required."
With the advent of the cloud and cloud-type solutions, software companies are bringing baked solutions to the front lines of businesses where decisions are being made. Providers can administer agile solutions to solve problems almost as quickly as businesses run into them, with little to no building requirement from IT. Advancements in the cloud and software-as-a-service (SaaS) help end users keep these tools up to date with little effort, creating efficiencies through streamlined device management.
These low-code, no-code quick-fixes like Slack are easy to use, intuitive platforms. Looking ahead to 2020, digital assistants are likely to become a larger presence in our professional lives. Bots, like calendar managers, will work alongside employees in the workplace to help them streamline workflows and manage their time.
Intelligent edge
"Far out, man."
Innovations in 2019 have laid the landscape for the intelligent edge moving into 2020. Manufacturers are driving innovation around enhanced edge devices, and cloud providers are offering solutions that allow the deployment of workloads to the edge, like Kubernetes. We're seeing technology build on itself as advancements in AI and the cloud are being pushed to the edge -- solutions that would have been simplistic sensors a few years ago are now running algorithms and sending data back to cloud processors.
Much of the processing and computing is happening on the edge, on-site where the data is being collected. These solutions make equipment run better, faster. But it also means a pivot from workloads flowing through a handful of centralized data centers to what is becoming smaller centers of data at the point where information is gathered. While core data centers will remain essential, increasingly the volume will be focused on edge devices. Think 20,000 smart oil wells gathering and processing mini-data sets and the hardware required to collect it, from cameras and sensors to edge servers and gateways. The intelligent edge will reshape form factors of compute, storage, security and more. 
Intelligent edge tools are helpful across a variety of industries, from restaurants to railroads. For example, rather than relying on a field technician to manually inspect rail lines and alert the railroad to maintenance issues, the Internet of Things (IoT) enables automated rail inspections, real-time alerts for maintenance issues and reliable data collection and control for continual process improvements. Taking advantage of the intelligent edge in rail systems allows for faster response time to safety issues, as well as a lower cost of inspection, protecting workers and freeing up resources to address actual problems or devise further innovations.
Renewed focus on data protection and identity access
"Don't get held hostage."
In 2019 and in years past, there have been entire businesses, even cities, held hostage by ransomware attacks. There are typically two types of data in a business: the data essential to business operations, and the data subject to regulatory standards like the GDPR.
Organizations have become very good at protecting the data that falls at the intersection of those two types -- what many in the business call the "crown jewels." In the event of a ransomware attack, companies are likely to have measures in place that ensure that data is still available.
The trouble, however, comes with the other data that may have been breached and is subject to regulatory protection. Without protecting this data, organizations are opening themselves up to a whole host of issues.
To sufficiently protect their data, organizations should be looking to protect data confidentiality, integrity and availability in the event of an attack. As we look ahead to 2020, expect to see a renewed focus on these items as organizations look to improve their data protection practices.
The solutions we're seeing today and the ones that will come in 2020 wouldn't have been possible without the advancements in the cloud, AI and automation that have come in recent years. In 2020, expect to see the aforementioned trends in technology work together to create solutions to improve how businesses and society work together. 
Stan Lequin is vice president and general manager, digital innovation for Insight Enterprises, a global provider of Insight Intelligent Technology Solutions for organizations of all sizes.
Never Miss a Beat: Get a snapshot of the issues affecting the IT industry straight to your inbox.
You May Also Like
---