Technology Business Management: Nail Down Costs, Find Value
Technology Business Management: Nail Down Costs, Find Value
Technology and business leaders from Goldman Sachs, Kaiser Permanente, and other heavyweights gather at the Apptio-sponsored Technology Business Management Conference in Miami Beach to trade ideas.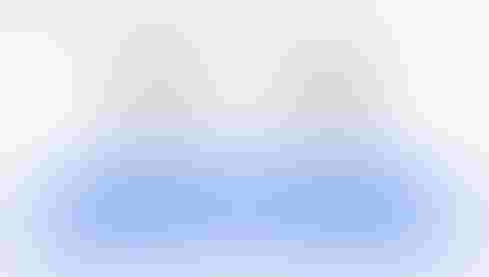 EBay and PayPal are using TBM techniques in the separation of their organizations. (EBay slide via <a target="_blank" href="http://www.apptio.com/blog/how-it-leaders-hp-and-ebay-deliver-clarity-and-simplicity-their-business" target="blank">Apptio blog</a>)
independently, requiring rigorous time tracking from IT personnel to understand which functions consumed the most labor, he said. "We didn't even know we were doing TBM at the time."
Some IT workers resented the Orwellian implications of the company tracking how they spent every minute of the day, so to get them to track their time more faithfully, it was important to show how it could benefit them, too, Jarvis said. For example, the work logs showed who was overworked and needed backup, allowing Molina to honor its commitment to work-life balance, he said.
TBM also takes advantage of more-automated data gathering, taking feeds from systems monitoring and IT service management applications and melding them with financial data. Apptio CEO Sunny Gupta traces the company's founding in 2007 to a conversation with Don Duet, co-head of the technology division at Goldman Sachs, who was also a speaker at the conference. Prior to Apptio, Gupta was an executive at Opsware, the cloud data center automation company founded by a team of Netscape and AOL expatriates including Marc Andreessen (originally as Loudcloud) and sold to HP for $1.6 billion. When Andreessen went on to cofound the venture capital firm Andreessen Horowitz, Apptio became the first company it invested in.
Because 30% of Goldman Sachs employees are in its IT organization, the company had already developed a methodology for managing the economics of IT operations, except that it was very labor intensive, requiring a lot of spreadsheet calculations. Duet saw a "strange mismatch" between the productivity tools IT was providing for other parts of the organization and those it had available to optimize its own operations. "It's not just about costs but about what you are doing and why," he said.
The IT operations within Goldman Sachs are similar to what you would find at one of the large e-commerce, search, social, or cloud computing companies, Duet said, which is why Goldman Sachs partnered with Facebook on the Open Compute Project.
During a brainstorming session in Duet's office, he and Gupta imagined software that could do for IT financial management what Salesforce.com was doing for sales force productivity and cloud applications in general were starting to do for many business functions.
What makes IT so special that it requires its own financial management tools? There are lots of budgeting and forecasting products available, for example, but Apptio just released its own. Why can't IT use the same budgeting and forecasting software as everyone else?
One issue is that the expenditures that show up on the general ledger are only a crude measure of where the money is going and why. What's really needed is an understanding of how demands from the business are supported by network, storage, and server resources, as well as labor and outsourced or cloud services.
Because he works in the financial industry, Duet has to be careful about sounding like he endorses a company or its products, but he believes there's a need for TBM software. "It allows us to be a bit more professional and understand the knobs we can turn to make adjustments," he said. He also has a list of requirements he is still waiting for the software to meet.
Several speakers, including HP's Baez, spoke about how a good understanding of the IT cost structure helps in the management of mergers, acquisitions, and divestitures -- such as HP's current plan to split into two companies, Hewlett-Packard Enterprise and the PC and printer company HP Inc.
"If you're acquiring or divesting or splitting, it's incredibly important to know what things cost," Baez noted.
In a divestiture or spin-off particularly, it's common for one part of the organization to become an IT services provider to the other under some sort of transition of services relationship. Suddenly, the business units that were formerly part of the same family are on opposite sides of the table negotiating a fair fee schedule. Even within an organization where costs are allocated under some sort of chargeback scheme, "if people don't believe that information, it can be really, really difficult," Baez said.
Time Warner CIO Bill Krivoshik has had to address similar challenges in the tumultuous media business. In mergers, organizations look at combining IT operations as one of the main ways they expect to save money, and a CIO must be able to distinguish between services that are redundant and those that have distinct value, he said as part of a panel discussion on those issues. Ultimately, they must be able to identify the right places to cut or make operations more efficient.
"It's hard to do without data -- or even if you do have the data, having it not be comprehensible," Krivoshik said.
"Because we understand our costs in detail, when costs are too high we can have a good understanding about where to take costs out of the business," said David Stahl, the CIO at Tyson Foods, who came into the organization through its merger with Hillshire Brands two years ago. At the same time, being armed with that information prevents financial managers from making arbitrary cuts. Knowing the relationship between IT services and business functions makes it easier to show how the business could be hurt by cutting IT in the wrong places, he said.
Participants on the M&A panel agreed that in the case of a divestiture, keeping the transition agreement as short as possible is important. The IT organization providing services needs to make the price fair -- but possibly a little above market rates to give the customer of those services and incentive to migrate to their own, independent system.
"You don't want it to be something that they get hooked on for a long period of time," said Univision CIO Christopher Furst, who has negotiated IT transition agreements from both sides of the table, including in a previous role working on the spin-off of NBC Universal from GE.
TBM also plays a big role in calculating whether an on-premises system or a cloud alternative is most effective for the business. The subscription price of a cloud offering is only a small part of that calculation, DuPont CIO Phuong Tram said. "I hate the word "cloud" -- I actually hate that word. I don't care whether your product is cloud or not. I care about flexibility, agility, and lowest cost to serve," he said.
If the world wasn't changing, we might continue to view IT purely as a service organization, and ITSM might be the most important focus for IT leaders. But it's not, it isn't and it won't be -- at least not in its present form. Get the Research: Beyond IT Service Management report today. (Free registration required.)
Never Miss a Beat: Get a snapshot of the issues affecting the IT industry straight to your inbox.
You May Also Like
---