Telepsychiatry Brings Help To Remote Patients
Telepsychiatry Brings Help To Remote Patients
Telehealth technology, now being using by the South Carolina Department of Mental Health, enables mental health professionals to treat patients regardless of location.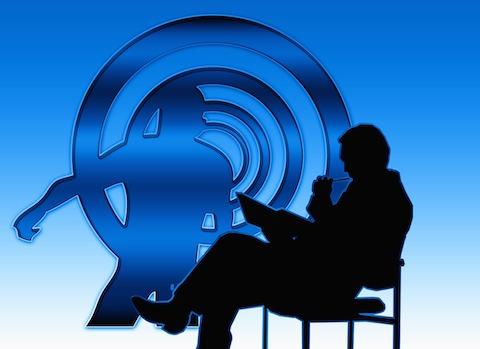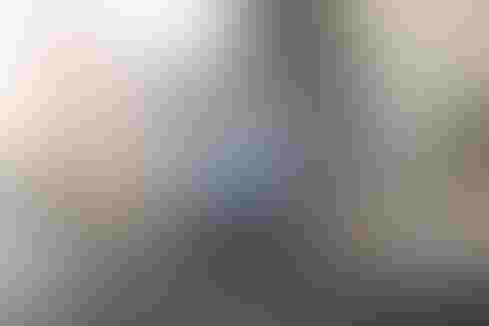 8 Innovative Health IT Startups
8 Innovative Health IT Startups (Click image for larger view and slideshow.)
Telehealth technology is expanding access to affordable mental health services.
In many regions, qualified professionals are scarce, insurance coverage varies, wait times are long, and appointments are frequently scheduled during work or school hours. Only about 20% of adults with mental health disorders see mental health specialists. Others go untreated or see general practitioners for help.
"There's a lack of available qualified providers. There's a terrible access problem," Dr. Jennifer Gentile, MM, PsyD, instructor in psychology at Harvard Medical School and head of Amwell Therapy Associates, told InformationWeek. "It's tough to match up an appointment time for when it's convenient for you. Stigma is also huge in the mental health field. People don't want to be seen by their neighbor in the waiting room."
[Technology helps break down language barriers to cut costs and improve healthcare: Crowdsourcing Helps Patients, Doctors Speak The Same Language.]
Short-staffed state healthcare organizations send psychiatrists on extensive drives across sparsely covered districts, where they can manage to see a only small number of patients each day. Mark Binkley, general counsel at the South Carolina Department of Mental Health, told us these departments frequently try to recruit mental health professionals to work in rural areas, vying against the allure of private practice or organizations in more populated regions. The South Carolina Department of Mental Health currently has more than 30 vacancies for psychiatrists.
Increasingly, mental health organizations are addressing these challenges by using telehealth tools to treat patients with emotional and psychological disorders. Like the Veterans Health Administration (a longtime telehealth adopter), South Carolina's DMH uses telehealth to support mental health patients in 20 of the state's 65 hospitals' emergency departments and 17 mental health centers across 46 counties.
Because South Carolina standardized on an electronic medical record (EMR) and a data warehouse of mental health records, Binkley said, all psychiatrists and other mental health clinicians can access information regarding patients' past treatment, diagnoses, and medication. "Psychiatrists get the information. They review it, interview the patient through the teleportal, and generate an electronic report back to the hospital with recommendations."
Studies suggest telepsychiatry saves at least $1,400 per episode of care. Binkley said there's an improvement of more than 200% in patients' mental health, since they are much more likely to seek post-release followup care. "The psychiatrist on the other side of the TV screen is urging the patient to follow up with the mental health system," he said. "In addition to the emergency department receiving the recommendation, that same report is transmitted electronically to the local mental health center. They can follow up directly with the patient and try to get them in for followup care, too."
Telepsychiatry isn't limited to emergency room care. South Carolina also uses it to treat rural residents who would otherwise have to travel hundreds of miles or wait for long periods to visit a mental health professional. Before the state invested in its Polycom telehealth solution, its psychiatrists would drive for hours in rural environments. Today mental health professionals spend their days seeing patients via the psychiatry system.
This year, South Carolina created a cadre of Charleston-based psychiatrists who meet remotely with patients from around the state. The prime location makes it easier to recruit psychiatrists, Binkley said, and the telehealth system means patients can forge relationships with their doctors.
"Psychiatrists are prescribing medications. They're following [patients], asking how they're doing, and adjusting medication as necessary," he said. "Patients have a counselor and often a nurse at the mental health center, but [they] are increasingly getting their assessments from a psychiatrist who's there through telepsychiatry."
The telehealth firm e-Psychiatry connects patients via VSee, Skype, FaceTime, and Meetings.io. The seven-year-old company provides a variety of videoconferencing equipment for facilities such as health systems, employers, payers, and jails. In an institutional setting, health workers can determine whether a patient is drunk or under the influence, take vital signs, and perform other basic tasks.
However, the technology is not appropriate for every situation. "Psychiatrists should be careful when providing care in an in-home setting and choose carefully which patients are right for telepsychiatry treatment," e-Psychiatry said in a blog post.
Psychological 911
For patients who want treatment from the comfort of their home, assistance is just an app away. American Well recently launched Amwell Therapy Associates, which provides web- or phone-based access to a licensed independent clinical social worker or psychologist in 45-minute video sessions. The service is available between 7:00 a.m. and 11:00 p.m. ET, seven days per week. Visits cost $79 per session and may be covered by insurance, according to Amwell.


(Image: Amwell)
"We have an app that's very user-friendly, and people use it on their laptop, their desktop, their phone. It's a matter of their comfort," Gentile said. Patients are "able to make appointments in the privacy of their own home. It's a deeper level of intimacy, seeing someone in the privacy of their home or where they choose."
Amwell -- which also offers its services through payers and large employers -- uses evidence-based treatments, just like counseling, and it offers treatment packages designed in conjunction with American Well's staff of dieticians and physicians. For concerns like stress reduction, anger management, and insomnia, the service might incorporate mental health therapy and, where legal, prescription medications, according to Gentile.
"What we're able to provide is better than standard of care, because it's a team approach. It does enable a lot of cross-collaboration between the services," she said. "They can see patients only for the state in which they're licensed."
Of course, just as telehealth cannot address all physical ailments, telepsychiatry is not right for all mental conditions, Amwell CEO Roy Schoenberg acknowledged. "We don't see this as a replacement of therapists' offices and long-term relationships with therapists, just as we don't believe it replaces emergency rooms or long-term relationships with primary care physicians," he said. "We do, however, believe there are tremendous barriers to getting access to the care [many patients] need when they need it. There is a huge discrepancy between supply and demand: Demand is definitely going up, and supply is not only lacking, but is also not equally distributed around the country."
The owners of electronic health records aren't necessarily the patients. How much control should they have? Get the new Who Owns Patient Data? issue of InformationWeek Healthcare today.
Never Miss a Beat: Get a snapshot of the issues affecting the IT industry straight to your inbox.
You May Also Like
---