The AI Ecosystem: Mapping the Future of Data Science
The AI Ecosystem: Mapping the Future of Data Science
A new artificial intelligence landscape is emerging, enabling a new wave of innovation for those with the skills and structure to seize the opportunity.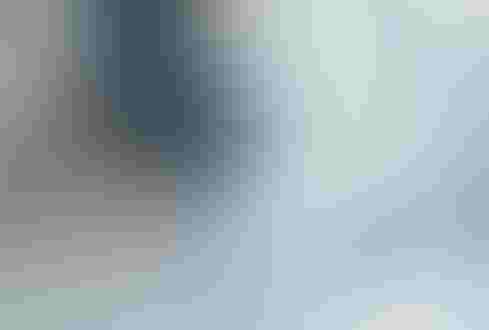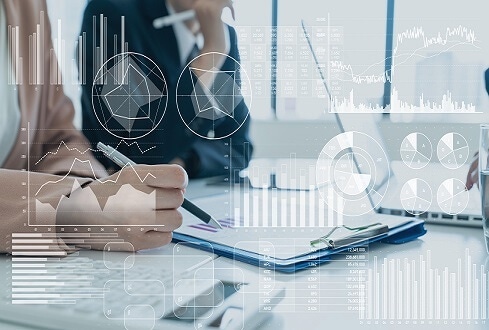 Credit: metamorworks via Adobe Stock
Over the past year, our reliance on technology to help us keep in touch, stay safe, work, shop, and more has hugely accelerated our use of data. Time and again, we've seen organizations use this vital resource to make informed decisions, often with life-saving consequences, in seconds. 
Just before COVID-19 changed our world there was a real potential of another AI valley, not quite another AI winter, but a slowdown for sure. With most companies stuck doing proofs of concept rather than creating integrated, value-generating use cases, they struggled to justify the investments to date, and also faced the realization that data is a critical component. In big companies, making the data ready for exploiting with AI is a non-trivial matter.
Now, as we pass the one-year anniversary of COVID-19, we have seen a new landscape of data and AI-enabled business models emerging. Vastly accelerated by the events of the past year, companies have developed AI and pushed a new wave of innovation to survive and thrive in this new reality.
With the pace of change increasing all the time, it's a good moment to look ahead to the future: What will the world of data science look like three years from now? Will the rate of pace, driven by a need to innovate or be left behind, continue?
The direction of travel is already clear. We're seeing companies across industries make massive and growing investments in 'data science' initiatives: an inter-disciplinary field that uses scientific methods, processes, algorithms, and systems to extract knowledge and insights from structured and unstructured data.
Proliferating AI Ecosystems
The science and technology are developing fast. So are the ways in which industries take advantage of them. As this happens, we're heading into a new landscape. One that will increasingly feature a broad AI ecosystem of multiple models, and their various dependencies, all powered by new approaches to skills, governance, and machine learning (ML) engineering (collaboration between data scientists and software engineers to manage performance and scaling of machine learning).
In individual organizations, we call this rapid growth of interconnected models an 'AI ecosystem.' And where AI's concerned, the biggest challenge facing your business three years from now will be mastering the complexities of running one of these ecosystems. We believe there are four trends to keep in mind:
1. Better models, not first models: Most companies will soon be past the point of creating their first AI models. Instead, they'll be optimizing and building on what they've already put in place, upgrading models where necessary. Because every industry's challenges (and data) are different, we'll see an increase in domain specialization -- data scientists with scientific techniques and experience relevant to specific industries will be in high demand.
2. Transfer learning changes how we exploit text and voice: We're going to see massive growth in natural language processing (NLP) with far-reaching impacts (full automation of customer care, for example). And, thanks to transfer learning, the barriers to entry for these technologies will be much lower than they are today. Knowledge gained from solving one problem will be stored and automatically applied to a different but related problem, vastly accelerating time to market for new applications. It's a game-changing development and evolved scientific skills will be needed to fine-tune these new models. 
3. Speed ahead on governance: The route to market for new predictive models will become easier and quicker. And with more AI models and use-casesin production, we'll need advanced governance that can handle this increase in volume and complexity. It's going to be essential to rise to this challenge. We need to be able to govern data science and create meaningful frameworks, guardrails and policing that assure this work meets ethical standards and established principles on data security and model transparency. With that in mind, organizations need to start thinking now about the roles and responsibilities of data scientists in moving governance forward. 
4. Unicorn farming, not unicorn finding: As AI adoption accelerates, companies will have to have greater AI literacy at all levels of the organization. Knowledge of at least median statistics is going to be needed all the way up to the C-suite if companies are going to thrive in a data-driven world. There's an inevitable impact from all this: demand for data science skills will outpace supply. And because deep expertise in data science and machine learning will remain limited, companies will have to develop new pathways for upskilling their existing talent, with internal 'nurseries' who cultivate and develop homemade talent in in-demand areas.  
The Time to Start is Now
The proliferation of AI ecosystems across organizations is already underway. And as algorithms grow in complexity -- and interact even more -- they'll start to reach or exceed human capabilities in narrow tasks. Outputs from these ecosystems will be fed into new models whose output will, in turn, be fed into their successors. Managing and orchestrating all this will call for some very special modeling, computing, and engineering skills. The time to start developing them is now. Three years from here, it will be too late to start.


Fernando Lucini is the Global Data Science and Machine Learning Engineering Lead for Accenture. He also leads Artificial Intelligence in the UK and Ireland. Fernando is a passionate and experienced senior leader with extensive experience in Artificial Intelligence and Machine Learning. Previously, Fernando spent 18+ years in the enterprise software industry, creating technologies to automate and understand text, speech and video data and integrating these into business solutions for various Fortune 100 companies.
Never Miss a Beat: Get a snapshot of the issues affecting the IT industry straight to your inbox.
You May Also Like
---