The Customer Chooses The Web Browser, Stupid
The Customer Chooses The Web Browser, Stupid
Requiring customers to use a specific kind of technology to access your website or web apps is 1990s thinking.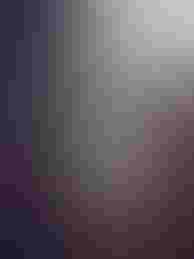 A colleague just told me about a site that claims to be "leading the transformation of payer-provider collaboration" in healthcare "by delivering an advanced SaaS-based enterprise-class software product line." That's heady stuff. Yet when my colleague tried to browse the site on his Mac and iPad, it said: "Warning: Internet Explorer is required." Holy 1990s, Batman.
Depending on which source you consult -- and estimates vary wildly -- Internet Explorer now accounts for as little as 12% or as much as 58% of the web browser market. Can you tell me why you would want to give at least half your customers a headache?
At first, I didn't believe that such sites still exist, but they do. A US State Department site requires IE, and an insurance company site requires a Windows operating system behind the user's browser. I couldn't find an up-to-date list of similar sites, but suffice it to say they're out there in both the public and private sectors, including the one my colleague pointed out.
In the same way that I understand why wolves eat lambs, I understand why Google doesn't accommodate IE users of Google Docs. Likewise, I understand why Microsoft's development tools make it super easy to build apps using methods that break browsers other than IE. They're in a battle for marketshare. But if you're any other kind of company or government entity trying to serve your customers, the only smart option is to be a browser Switzerland, even though it might take more app or site development effort.
Of course, clever IT support personnel can help their people bypass IE-only checkpoints, including using user agent switcher functionality for Chrome, Firefox, and Safari that makes your browser of choice identify itself as IE. But faking out the web app or site works only for sites that block non-IE browsers without having a good technical reason to do so. It won't work for sites that have coded specifically enough to IE that things break when you don't use the Microsoft browser.
[Quit complaining about how tough your job is. Read IT Leaders: Grow A Pair.]
But the problem isn't the battle among browser software providers. It's folks creating web apps that insist on IE or any other browser, dictating to a substantial number of customers which platform they should be using. This is madness. My colleague Kurt Marko said it well during an email conversation on this topic. "Those who try to dictate technology choices to customers will get eaten alive by those who figure out creative ways to make it all seem like one, unified experience."
The browser wars are long over. Heading into 2014, any self-respecting web designer understands that it's all about responsive design -- setting up pages to display clearly on whichever browser or device they're being rendered. Only hidebound technologists still insist on imposing technical standardization on a user population that no longer has the deer-in-the-headlights look it had back in 1998.
Is supporting multiple platforms difficult? It depends on what you call difficult. It does require going beyond the default targets of the least expensive Fisher-Price development tools. Spend some money if your developers need a cross-platform tool that's easy to use, such as Xamarin. If you're strapped for cash, learn Ruby and Rails, or Python and Django. But don't choose the easy and cheap road. It's easy for you but not the customer.
No matter who is developing the website for your organization, if you don't want it to look lazy, stupid, or oblivious, ensure that your technology is fitting your customers, not the other way around.
Consumerization 1.0 was "we don't need IT." Today we need IT to bridge the gap between consumer and business tech. Also in the Consumerization 2.0 issue of InformationWeek: Stop worrying about the role of the CIO (free registration required).
Never Miss a Beat: Get a snapshot of the issues affecting the IT industry straight to your inbox.
You May Also Like
---