The Quantified Self On Steroids
The Quantified Self On Steroids
A former IT director is on a mission to improve his life by obsessively monitoring data on himself and his surroundings.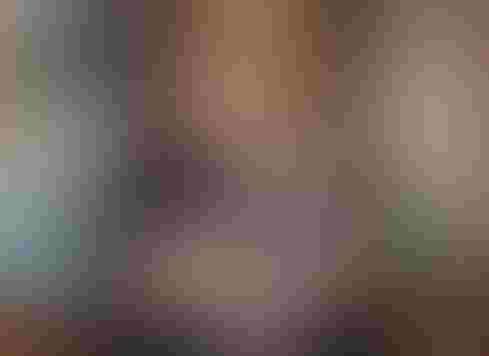 Chris Dancy, the most connected human on Earth.<br>(Source: Benjamin Rasmussen for Bloomberg Businessweek)
I read about Chris Dancy, a.k.a. "the most connected human on earth," on Bloomberg BusinessWeek a couple of months ago. And his story stuck with me.
Dancy, a former IT director based in Denver, has taken the term "quantified self" to a new extreme. By constantly using wearable devices such as Google Glass, the FitBit activity tracker, and the Pebble smartwatch, to name just a few, as well as sensors in his home, Dancy analyzes all his activity, including diet, sleep, blood pressure, heart rate, steps taken, emails sent, and the very air he breathes.
All the activity data that his home sensors track (weather, exercise, sleep patterns, air quality, and brightness) and everything he does online (photos, emails, Amazon.com purchases) are put into a Google calendar with a time stamp and a color code, which Dancy then combs to find patterns. (He eats too much after binge watching the same TV show!)
[Though most businesses still view wearables as little more than toys, healthcare has embraced them. Read Wearable Tech: 5 Healthcare Wins]
I admire the man's passion and diligence, but I had to wonder: In his crusade to record his life, is Dancy missing out on living it? But he argues that he has never lived his life more fully and efficiently.
First off, he shed 120 pounds since starting his self-improvement journey by eliminating bad diet habits, and he figured out how to get consistent sleep after discovering that poor air quality in his house was keeping him awake.
Dancy's an extreme case, no question. But he's also a testament to the possibility of improving your life by monitoring your behavior and other data via technology. The problem is that most people don't have the will or the stick-to-itiveness. For example, a third of consumers lose interest in and stop using fitness trackers after a year, according to a recent IDC report.
Sales of another emerging wearable device, the smartwatch, have been slow going for Samsung and other makers as users wary of UI, connectivity, and battery life issues stick with their smartphones. (Perhaps the forthcoming Apple iWatch will change that attitude.)
Because wearables come in such varieties and are deeply personal, users will take time to figure out what part of themselves they want to improve and then stick with a plan.
Chris Dancy is indeed an outlier. Don't expect droves of followers to spend thousands of dollars collecting their own data and evangelizing about it. But his quest shows that wearables, data analytics, and the broader Internet of Things movement stand to empower people and help them improve their lives. The fact that Dancy quit his job in March is a bit odd, but that's how committed he is to spreading the word about the power of measuring everything; from the looks of his website, he's getting plenty of attention for his efforts, but one has to wonder how far he can go with his "most connected human" moniker.
I won't even try to replicate Dancy's self-data project for myself. But perhaps a (very) toned down version of his regimen is worth the investment. My blood pressure isn't where it should be, and I have trouble sleeping. I'm sure the causes are buried in device, sensor, and other data that's at my disposal.
What do you think? Is Dancy just a data fanatic, or has he found a new road to enlightenment? Share your thoughts below.
In its ninth year, Interop New York (Sept. 29 to Oct. 3) is the premier event for the Northeast IT market. Strongly represented vertical industries include financial services, government, and education. Join more than 5,000 attendees to learn about IT leadership, cloud, collaboration, infrastructure, mobility, risk management and security, and SDN, as well as explore 125 exhibitors' offerings. Register with Discount Code MPIWK to save $200 off Total Access & Conference Passes.
Never Miss a Beat: Get a snapshot of the issues affecting the IT industry straight to your inbox.
You May Also Like
---