Top 10 Big Data Stories Of 2013
Top 10 Big Data Stories Of 2013
Big data equals big opportunity -- and a surplus of hype. Catch up on the big data articles that interested readers most in 2013.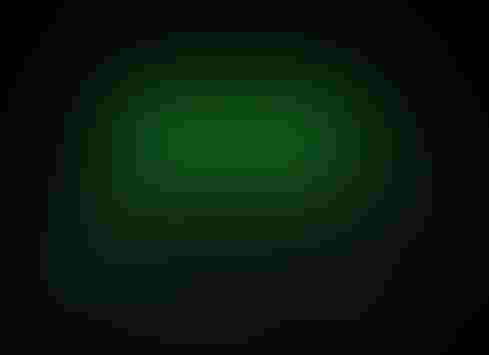 Big Data Talent War: 7 Ways To Win
Big Data Talent War: 7 Ways To Win (click image for larger view and for slideshow)
Big data ruled as one of the most popular tech topics of 2013, drawing reader interest along many different angles of coverage. Whether focused on careers and education, emerging platforms and technologies, or real-world use cases from healthcare to celebrity social networking, our big data coverage during the last year drew millions of page views.
For a look back at what you may have missed, here's our list of the top-ten big data headlines of 2013.
1. Big Data Analytics Master's Degrees: 20 Top Programs. Our detailed guide to well-known and emerging masters programs specifically targeting the big data analytics talent gap.
2. 7 Big Data Solutions Try To Reshape Healthcare. From Beth Israel Deaconess Medical Center to the University of Pittsburgh Medical Center, leading institutions and technology providers are applying big data to healthcare challenges in innovative ways.
3. 5 Big Wishes For Big Data Deployments. The industry made progress on a couple of these challenges in 2013 -- including SQL-on-Hadoop and stream processing -- but simplified deployment, management, and analysis remain works in progress.
4. Big Data's Surprising Uses: From Lady Gaga To CIA. Lady Gaga's manager created her Littlemonsters.com social network site by mining the singer's 31 million plus fans on Twitter and 51 million plus on Facebook. Now check out the eight other surprising uses covered in this image gallery.
5. Microsoft's Big Data Strategy: An Insider's View. In this in-depth interview, Microsoft executive Dave Campbell outlines plans for Hadoop, machine learning, high-performance computing, and data and analytic offerings on Azure.
6. Big Data Career Switch: 4 Key Points. Looking to retool your skillset to land a job in data science? Beware these issues as you consider university programs.
7. IBM And Big Data Disruption: Insider's View. IBM's Bob Picciano, general manager of Information Management, talks up five big data use cases and Hadoop-driven change -- and  slams SAP Hana and NoSQL databases.
8. NoSQL Vs. Hadoop: Big Data Spotlight At E2. This preview article about a panel discussion at the E2 conference seemed to strike a nerve. The premise: Hadoop is too often seen as a panacea while NoSQL databases are the unsung heroes. Do you agree?
9. Big Data Debate: Will Hadoop Become Dominant Platform? Well-known experts Dave Menninger of Pivotal and James Kobielus of IBM square off on the question of whether Hadoop will become the hub from which most data management activities will either integrate or originate.
10. Big Data: A Practical Definition. Today's hazy definitions don't clearly illustrate big data's benefits. A Hortonworks exec offers a pragmatic alternative.
There's still plenty of debate about just what big data means and whether it will turn out to be an overplayed or underplayed topic where the future of technology is concerned. In our view, data has always been invaluable to effective decision making, and the accuracy of decisions will only improve as we apply more data to important questions. We'll be there to follow the important big data advances in the year ahead. Happy New Year!
Doug Henschen is executive editor of InformationWeek, where he covers the intersection of enterprise applications with information management, business intelligence, big data and analytics. He previously served as editor-in-chief of Intelligent Enterprise, editor-in-chief of Transform Magazine, and executive editor at DM News.
There's no single migration path to the next generation of enterprise communications and collaboration systems and services, and Enterprise Connect delivers what you need to evaluate all the options. Register today and learn about the full range of platforms, services, and applications that comprise modern communications and collaboration systems. Register with code MPIWK and save $200 on the entire event and Tuesday-Thursday conference passes or for a Free Expo pass. It happens in Orlando, Fla., March 17-19.
Never Miss a Beat: Get a snapshot of the issues affecting the IT industry straight to your inbox.
You May Also Like
---