Trump White House Launches AI Initiative
Trump White House Launches AI Initiative
Artificial intelligence is the brains behind self-driving cars, cancer research, and more. Now the White House has created an initiative to foster this technology.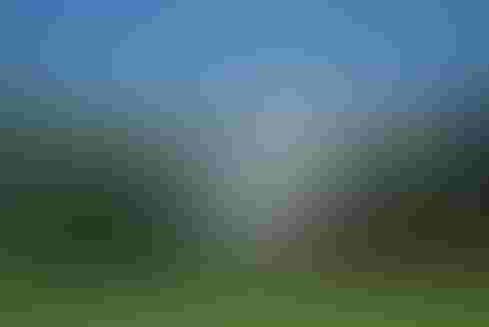 Image: Vacclav - stock.adobe.com
Pledging to focus the resources of the federal government to develop artificial intelligence that will enhance national and economic security and prosperity, President Donald J. Trump has signed an executive order to launch the American AI Initiative.
The order is the second action the Trump administration has taken in relation to AI technologies. It follows an AI summit hosted by the White House in May 2018. Today's executive order marks another step towards advancing a technology that is being used to create self-driving cars, find cures for cancer, fight human trafficking, design better products, and offer consumers the thing they want to buy before they even know they want it. The executive order comes at a time when China is considered a competitive threat in AI advances.
The Trump administration initiative takes a multipronged approach to "accelerating our national leadership in AI" and includes five areas of emphasis, according to a statement issued by the White House.
Those areas include investment in AI research and development, opening data and AI resources, setting AI governance standards, building the AI workforce, and working on international engagement and protecting the US AI advantage.
The statement does not include dollar amounts for investments in AI, but rather emphasizes a redirection and reprioritization of existing funds.
For instance, details about the first area of emphasis, investing in AI research and development, directs federal agencies to prioritize AI investments in their R&D missions.
"These investments will strengthen and leverage America's unique and vibrant R&D ecosystem of industry, academia, and government, and prioritize Federal AI spending on cutting-edge ideas that can directly benefit the American people," said a White House statement.
The second emphasis, unleashing AI resources, directs agencies to make federal data, models, and computing resources more available to America's AI R&D experts, researchers, and industries. These efforts are intended to work in concert with the implementation of the Open, Public, Electronic and Necessary (OPEN) Government Data Act, a law signed in January 2019, which requires that all non-sensitive government data be made available in machine-readable formats by default. It builds on the Obama administration's previous open data initiatives regarding machine-readable formats and other directives.
Emphasis three, setting AI governance standards, calls for agencies to establish guidance for AI development and use across different technologies and sectors. It also calls for the National Institute of Standards and Technology (NIST) to "lead the development of technical standards for reliable, robust, trustworthy, secure, portable, and interoperable AI systems."
Emphasis four addresses an issue of concern for many -- what AI will do to the US workforce. The initiative calls for agencies to prioritize fellowship and training programs to help workers gain AI-relevant skills through apprenticeships, skills programs, fellowships, and education in computer science and other STEM fields, according to the statement.
Emphasis five is about international competition and says that federal agencies will develop and implement an action plan to protect the US advantage in AI and technology.
The Trump administration is not the first to look at AI. Not long before President Barack Obama left the White House, the Obama administration published a report on the future of AI, which identified the opportunities and challenges ahead when it comes to this emerging technology.
For more on AI and the future, read:
10 Ways AI Will Alter the Future of Work
Why Your AI Pilot Fails to Launch
Never Miss a Beat: Get a snapshot of the issues affecting the IT industry straight to your inbox.
You May Also Like
---