Unleashing the Power of AI By Leveraging Unstructured Data
Unleashing the Power of AI By Leveraging Unstructured Data
Recent AI advances can revolutionize the way businesses create, manage, and extract value from all their unstructured data.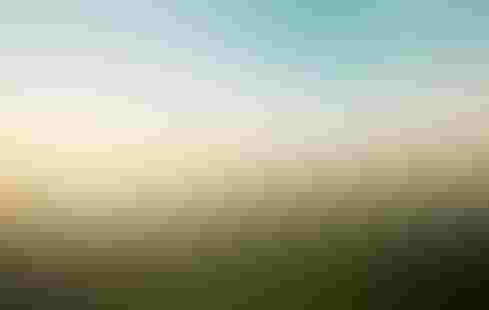 For all the latest technology evolutions, one truth remains: Knowledge generated by humans continues to be one of the most valuable parts of any organization. Yet, ironically, a lot of that knowledge is actually trapped in systems and, historically, has been very hard to extract.
Here's what I mean: A lot of the human knowledge captured within any organization exists in the form of unstructured data. It's embedded in the files and content people use every single day: sales agreements, healthcare provider notes, contracts, emails, meeting transcripts, presentation decks, and all of the other forms of unstructured data that make up 90% of any given organization's data, according to a brand-new IDC white paper.
All of this unstructured data is incredibly valuable to companies, but few use it to its full potential. In fact, IDC says, only about half of any given company's unstructured data is ever analyzed to extract value. Most of it is created, used once, and left to rot on the shelf.
AI is changing the way organizational leaders look at their troves of unstructured data. That content -- all those siloed and scattered files -- hold incredible potential if they can be harnessed. Historically, this was not possible unless you dedicated significant human time and resources, but recent AI advances can revolutionize the way businesses create, manage, and extract value from all their unstructured data.
Automating and Streamlining Business Processes
By the end of this year, the volume of unstructured data generated by companies globally is projected to grow by 28% over last year's count. That 73,000 exabytes of unstructured data, which is a number so big that it is hard to comprehend with normal analogies (but let's try anyway: It would be equivalent to the amount of video streamed to 2.7 billion screens, 24 hours per day, for an entire year).
As people are beginning to see, AI excels in processing vast volumes of unstructured data efficiently, and can deftly uncover hidden patterns, trends, and insights that would otherwise remain unnoticed. The better we get at applying AI, the more we can use it to automate processes and streamline the way we get things done.
Improving Productivity and Enhancing Efficiency
Generative AI is particularly good at automating repetitive tasks associated with managing unstructured data, freeing up human resources for more strategic initiatives within an organization. Here are just a few of the categories in which generative AI can transform organizational productivity.
Surfacing document insights with speed and accuracy. Within any given organization's endless volumes of unstructured data lie countless critical business insights. Often, they exist within tedious longform documents or lie dormant in old emails or presentations. For a human to search through all this digital matter it would take thousands of hours and would probably bring on eye fatigue pretty quickly, but AI has no problem speeding through massive volumes of content to surface key info.
By enabling highly specific and longtail search requests, AI enables quick gathering of valuable insights from abundant content. In fact, I wouldn't be surprised if AI apps overtake standard search apps in the very near future. Embedded into products and digital interfaces, AI-enabled search can provide highly accurate recommendations on related content and enable a superior customer experience -- the likes of which we have never imagined.
Content creation and effective information summaries. Plenty of organizations are dabbling in using AI to streamline content creation in a number of ways. They're creating social media posts, drafting research reports, composing emails based on existing knowledge, and compiling information from multiple sources into one summarized view for use in myriad ways.
In fact, AI is so good at human-like content creation that the conversation around it has been heavily weighted toward the ethics of AI -- which is an extremely important discussion. But assuming we can handle those as a culture, there's a lot to be gained by instituting AI into all the corners of our organizations. It's incredibly adept at assimilating complex information into concise summaries without losing key details, and creating brand-new content based on existing facts and data.
Facilitating idea generation. One of the sometimes-overlooked aspects of large language models is their ability to "brainstorm" with you. Even though the AI models are built on existing datasets, they can foster creativity within teams by generating diverse ideas based on existing knowledge repositories. All of the content your organization hoards is not just for posterity. It can be used to surface critical ideas.
When AI is combined with human innovation and intelligence, the two are an unstoppable force. But most companies are not remotely achieving this goal. IDC says that only 58% of unstructured data is ever reused once it's created, and content is routinely wasted and neglected.
Security Above All Else
IDC has also found that the great majority of companies today are somewhere along the path to using AI broadly and not just for one-off use cases. They have high hopes for AI, expecting that it will assist in creating content, automating ideas, enabling customer experiences, and even securing content.
Yet, the most frequently cited roadblock to adoption of AI by IDC survey participants is concern about handing the organization's proprietary content over to the commercial large language models that exist today. That's why centralizing your content on one secure platform, and creating an airtight content strategy, is so important. Centralized content lays the foundation for custom AI models to be applied without exposing your proprietary and sensitive content to the world.
The Vast Potential of AI Within Your Organization
With AI applied to your existing (and growing) unstructured content, your organization could unlock valuable insights, automate countless tasks, and drive exponential innovation. But to get there, you have to start with a simplified view of your content.
Never Miss a Beat: Get a snapshot of the issues affecting the IT industry straight to your inbox.
You May Also Like
---