Unleashing the Power of GenAI: Future-Proof Your Cloud Strategy
Unleashing the Power of GenAI: Future-Proof Your Cloud Strategy
The generative AI movement has created an opportunity to reimagine and reinforce the capabilities of your cloud ecosystem.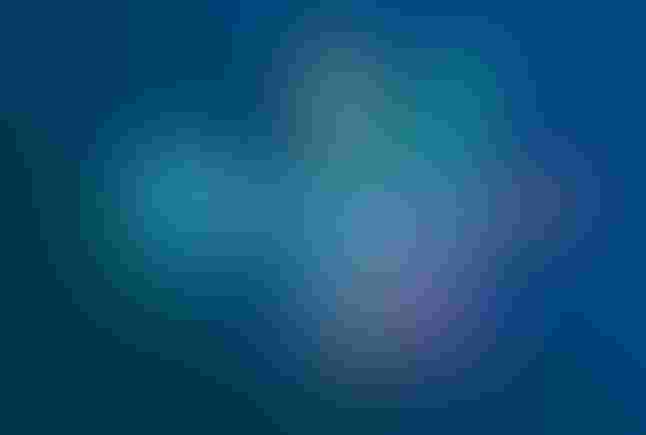 Isidora Jakovljevic via Alamy Stock
The potential of "digital transformation" has been hard to realize for quite some time. But with the advancement of generative AI (GenAI) and its ability to enable scale, speed, and productivity, there is a renewed urgency in transforming business to take advantage of this.  GenAI is giving businesses the ability to not just automate, but also to reimagine business processes and workflows in ways in which to integrate GenAI into the work. To do this, businesses are bringing GenAI into their business, working with their data, securely on cloud platforms.
But first, they have to assess their existing environment to see if they're ready to support GenAI tools. The reality is that GenAI models require specialized computing power to function optimally, and they require that companies can access their document based, unstructured data as well as well-formed structured data. They need a future-proof cloud strategy, consisting of a scalable cloud infrastructure, solid enterprise data management, and strong data integration.
Increase your Cloud Bandwidth
In our latest Pulse Survey, 59% of leaders said they will invest in new technologies, and 46% say they will invest in GenAI specifically in the next 12-18 months. The largest hurdle, however, is surprisingly not a lack of deep understanding of the latest AI tools, but rather having the adequate cloud bandwidth/computing power to accommodate usage and enable scalability.
The onset of remote work proved that companies needed a new approach to managing the cloud and the growth of GenAI has only accelerated this need. 
Today's business leaders are viewing their cloud providers as something new -- another utility bill. And similar to the urge to find ways to decrease their electric bill, businesses are constantly working to figure out what to turn off in their cloud ecosystem. And just as important, what they need to turn on. But the problem is they are still coming up short when trying to find the right balance with many having yet to adapt their operating models, architectures, or design principles to take advantage of what they are paying for.
Rather than turning something off to save, effective business leaders are getting creative by leveraging the cloud in different ways to provide the same value at decreased cost. What I've been telling my clients looking to improve their cloud strategy is to view your current cloud ecosystem as a halogen light and rather than just turn it off, change to a led bulb to use less energy and produce less heat. 
Implementing a Future-Proof Cloud Strategy
From my experience, the highest value AI use cases require leveraging company data and to manage it in new ways. Unstructured data needs to be available, often on the same cloud as the GenAI tools, to help increase performance and reduce the costs of moving it.
Implementing the right cloud strategy includes identifying the most efficient and cost-effective path forward for a particular business. More specifically, there are five essential steps to confirm a cloud infrastructure is ready for GenAI:
Identify business needs: It's important to start out with an end goal in mind, otherwise you risk innovating for the sake of innovating, which in my experience hardly leads to impactful results. This includes identifying the type of AI applications the company plans to use, the amount of data that will be processed and at what speed.

Choose the appropriate cloud provider: Next, it's important to identify the right cloud provider for your business. Look for providers that offer high-performance computing, large storage capacities, and strong network capabilities -- that are in compliance with industry regulations if applicable. Training and support around AI and the infrastructure should be included, so teams can get up to speed quickly and avoid potential pitfalls.

Scalability: It's critical that the cloud infrastructure can scale as AI needs grow. This includes the ability to add more storage, processing power, and other resources on demand.

Security: AI applications often process sensitive data. Make sure you have robust security measures in place, including encryption, access controls and regular security audits.

Cost: Consider the cost of the cloud infrastructure, including not only the upfront costs, but also the ongoing costs for maintenance, upgrades, and additional resources. This can add up quickly and having a more precise estimate from the start will be important to fine-tuning your strategy down the line.
Bringing Your Strategy to Life
We are all just getting started embracing GenAI-native ways of working and have a long way to go when it comes to our cloud data strategy. We're still just scratching the surface on what GenAI can do, but we also know in order to tap into its full potential, a sound and strategic cloud infrastructure will be critical.
As companies continue to bring GenAI into their workforces, cloud computing is an important piece to the puzzle to be able to adapt and deploy AI models at scale.
Never Miss a Beat: Get a snapshot of the issues affecting the IT industry straight to your inbox.
You May Also Like
---