Videoconferencing Connects Hospice Patients, Families
Videoconferencing Connects Hospice Patients, Families
One hospice uses videoconferencing so residents and family members can communicate and share at a difficult time.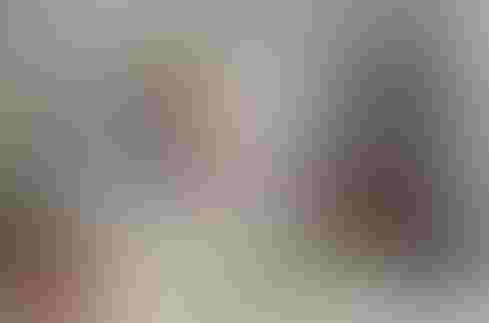 Patient room at Ames House.<br/>(Image: Hospice of the Western Reserve)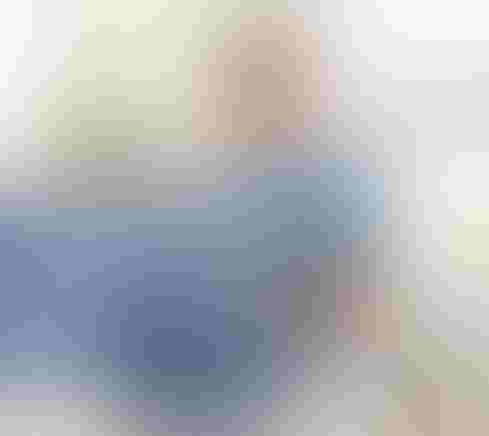 Healthcare Social Networks: New Choices For Doctors, Patients
Healthcare Social Networks: New Choices For Doctors, Patients (Click image for larger view and slideshow.)
Connecting with loved ones during their last days is invaluable to survivors and patients, but can be impossible for family members and friends who live far away. When it built Ames House, Hospice of the Western Reserve wanted to incorporate videoconferencing to bring everyone together.
Although budget was a consideration, the nonprofit's main goals were to ensure the system easily melded into the facility's home-like atmosphere, Bob Plona, director of residential services at Hospice of the Western Reserve, says in an interview. It also had to be user friendly so patients didn't need any assistance from staff, he adds.
"We didn't want a sys that took an hour of staff time," he says. "We wanted to be able to use technology for a bunch of things, and one of them was to enhance the patient and family experience. This was one of the things that was very clear we needed to have to improve the person's end-of-life care."
[Remote medicine is growing up. Read Telemedicine Guidelines Tackle Patient Safety, ICU Operations.]
To avoid excess wiring, the hospice wanted one system for its 32 patient rooms and several common areas, including sitting rooms equipped with televisions that have built-in CDs and DVD players, he says.
Adds Todd Benenati, director of information systems, in an interview: "The human element in our business is paramount. We do not want technology to be another hurdle in a bad situation."
After researching its options, the hospice chose Tely Labs' secure TelyHD videoconferencing system for Ames House. The organization plans to add the system throughout the 40-bedroom 20-year-old Hospice House as part of its four-year-long redesign, says Plona.
Tely Labs worked closely with the hospice to make usage simple, says Sreekanth Ravi, founder and CEO of the company. The system supports different protocols, such as Skype, iPads, and Web browsers, says Dave Crilley, vice president of marketing, in an interview, so remote users can easily communicate with patients. To ensure privacy, the system is dial-out only. That way, outside users can't disturb patients at an inopportune time, he says.
The system is a "distinguishing feature," Plona says. But although it might bring the hospice a competitive advantage over similar facilities, patients' reactions are the biggest rewards, executives say.
"We've had one of our patients [have] her great grandchild born -- in Scotland. She was able to see her great-grandchild and her granddaughter. You can't put a price on that," Plona says. "In our work, we only get one chance. Once the patient dies, we can't fix anything."
Previously, patients and families connected via telephone or tried to visit in person. Now patients tend to communicate more frequently -- weather doesn't prevent visits, for example. Virtual visits also last longer than phone calls, because participants can show photographs and schoolwork, or take a smartphone or tablet to a wedding, funeral, or party, and make the patient feel part of an event or gathering, he notes.
"Hospice is actually about living 'til you die, not dying 'til you die. We're able to dial into the wedding and so they actually get to see the person get married," he says. "They're actually able to attend the birthday party."
Videoconferencing also helps survivors cope, he says. Family and friends can attend patients' deaths virtually, with counselors on hand, to help with the grieving process, he says. This reduces the guilt often produced when people cannot get to a dying loved one's bedside, lessening the mental and emotional anguish -- and the related healthcare issues -- this situation might produce, he notes.
Download Healthcare IT In The Obamacare Era, the InformationWeek Healthcare digital issue on changes driven by regulation. Modern technology created the opportunity to restructure the healthcare industry around accountable care organizations, but ACOs also put new demands on IT.
Never Miss a Beat: Get a snapshot of the issues affecting the IT industry straight to your inbox.
You May Also Like
---