Voice Assistants Bring AI to the Workplace
Voice Assistants Bring AI to the Workplace
More enterprise organizations are experimenting with AI-based voice assistants to boost internal efficiencies, but it will be a while before they realize the ROI they seek.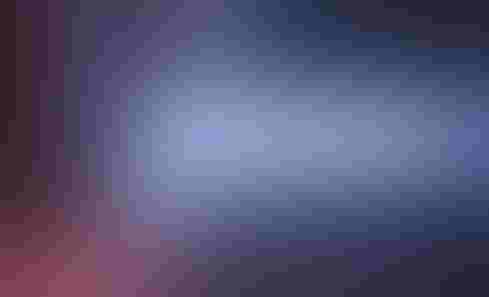 Image: Lassedesignen - stock.adobe.com
Businesses are using voice assistants to answer rote, repetitive questions faster and cheaper so HR, IT and other departments can focus on higher value tasks. In some cases, businesses are just replacing website and internal portal Frequently Asked Questions (FAQs) pages with simple, deterministically programmed chatbots. In other cases, they're replacing or supplementing what employees have traditionally done with digital counterparts that use machine learning.
"Before one of our clients decided to implement a recruitment voice assistant, HR department employees had to personally process all phone calls from job seekers. They also had to create a new profile for every new candidate and fill in the information manually, which took a lot of time," said Julia Ryzh, chief marketing officer at voice experience platform provider Just AI. "It was [also] hard to tell whether the candidate had already applied for the position in question, since all the necessary pieces of information were stored in different places."
That company is now using a voice-enabled smart bot that updates the list of vacant positions in real time, distinguishes between new and returning applicants (since applicants are not allowed to apply for the same job twice) and answers questions related to job descriptions. It also fills in curriculum vitae (CV) forms with information from candidates' profiles.

Julia Ryzh
Similar scenarios are unfolding in different departments at different companies across industries with mixed results.
How to think about voice assistant design
Voice assistant design is a critical success factor, because if the user experience is bad, users will revert to whatever mechanisms they were using before.
"There's a shift when you think of AI technologies in the enterprise," said Aaron Reich, global lead of Emerging Technology at global IT consulting and professional services company Avanade. "You've got to make sure you're looking at the models you built and are retraining those models. You've also got to make sure you've got people in place who can ask whether the questions that are coming in are being answered in the right way, and if we missed a couple of questions, maybe we should put them in there."
It's not a matter of simply implementing technology. It's an iterative process that requires ongoing investment.

Aaron Reich
"Most conversational solutions are hard to implement. It takes lots of man hours to create a voice assistant that can converse on a wide range of topics or have deep 'knowledge' in a certain field," said Just AI's Ryzh. "The most common challenges are speech recognition and natural language understanding, making voice assistants truly smart and understanding context."
There's a perception that voice assistants can answer any question. Yet, proof-of-concept projects, pilots and implementations tend to have a narrow focus. For example, one might think of building an HR smart bot that answers all related HR questions, which is more difficult to build than it sounds. One has to consider all possible questions, variations of those questions and appropriate answers. Architecturally speaking, a departmental bot may be an uber bot that interacts with a set of task-specific bots similar to the way Google Assistant uses Actions and Alexa uses Skills. On the flip side, departmental bots can be combined into an enterprise bot that can answer questions irrespective of their associated departments, but again, the design tends not to start with designing one incredibly complex bot. Apparently, Avanade clients have been expressing interest in a central enterprise bot versus a proliferation of bots.
Language is another consideration. Not surprisingly, English tends to be the go-to language given its pervasiveness, but global companies have to think of how to serve employees and customers in local markets.
"The clients that are large enough to support more intelligent virtual agents are ones where their organizations exist around the globe," said Arthur Franke, director of Data & Analytics at global professional services company KPMG. "A big bank said if we're going to put anything in production even for a pilot, it has to be in American English, UK English, Mandarin English, French and a grab bag of others. Not only do you need to leverage the fulfillment aspects but you have to make sure it's well mastered in five different languages and at the same time can cater to regional variations of compliance, regulations, appropriate language -- that kind of thing."

Arthur Franke
It's also important to think about conversational design because it directly impacts user experience. Like website design, the dialog between the user and the voice assistant should be designed to produce the most accurate answers quickly. The dialogue should be optimized so fewer interactions are necessary to produce the right answer. In addition, the voice assistant should be able to understand what users intend, not necessarily what they said.
"The best bot is the one that gets used," said Franke.
TCO and ROI may be overhyped
Like robotics process automation (RPA), some organizations are looking at voice assistants as another way to lower overhead. However, the immediate return may be disappointing.
"Getting cost savings out of AI and automation right now is a difficult proposition. It's tough for folks to even break even," said Franke. "Where we really see a lot of good adoption and ROI is when the play is quality, consistency and convenience of service."
It may cost a bit more than anticipated to ensure humans aren't stuck answering rote questions. Organizations have to codify the answers, ensure they're consistent and balance all of that with departmental and regional requirements.
"When you're creating a bot, a virtual assistant, you're creating an automated authority on how your business works," said Franke. "That ties back to your company's values and mission statement. It's even saying not only are we going to put in one single place of reference of knowledge for how it works, we're also going to start constructing as close to a personification of the culture as possible."
Simply because an organization builds a voice assistant doesn't mean employees will use it. Employees should be made aware of its existence and its limitations as well as plans for its improvement. Some organizations have taken a lifecycle approach to design involving those who would be impacted by it from the earliest stages of design through deployment. The involvement of stakeholders helps lower barriers to adoption because they can better anticipate the personal impact and they have some emotional equity in the design.
Still, even with the promise of higher efficiency and freedom from boring tasks, some employees tend to resist change because the traditional mechanisms are familiar and they still work.
"Thinking back to Amazon 10 years ago, it came from [founder and CEO Jeff] Bezos himself: We are not going to exchange spreadsheets. We're all going to have an API to exchange data and anyone who doesn't do it is going to get fired," Franke paraphrased. "You don't have to be that Draconian about it, but I would say a gutsy early adopter would construct a bot that is good enough and then turns off the web portal or turns off the mobile app the company uses for internal comms."
When deciding what to automate, Franke suggests people consider the tasks that seem onerous, the questions they wish they didn't have to answer and tasks they tend to put off until the last minute.
"Those are pretty good conversational use cases," said Franke. "At the same time, I think it's also a strategic play for organizations to consider what happens if an employee quits the next day. You've lost that knowledge, so beginning to create a keeper of your organization's experience and wisdom is a strategic play."
Ryzh said some companies refuse to implement AI-powered systems when they realize there are no out-of-the-box solutions available. That's consistent with the general misconception that a general AI can be applied to any problem when narrow AI is really the current state of the art.
"[Companies] still need to either use their existing knowledge base or build the knowledge base from scratch in order to create viable scenarios, then run tests and make some further improvements," she said. "Doing this requires time, money and a team of specially trained professionals. So, this is the question of whether or not a company is ready to make such investments."
Never Miss a Beat: Get a snapshot of the issues affecting the IT industry straight to your inbox.
You May Also Like
---