VoltDB Steps Up In-Memory Analytics
VoltDB Steps Up In-Memory Analytics
VoltDB 4.0 release brings speedier SQL queries to a scalable in-memory transactions platform.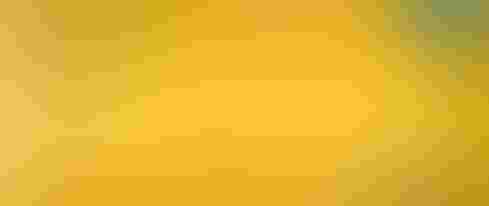 VoltDB has high-scale, high-speed transaction processing down pat thanks to its highly distributed, in-memory architecture, but on Wednesday the company announced a 4.0 upgrade said to dramatically improve the analytical capabilities of its database management system (DBMS).
VoltDB is one of those NewSQL DBMSs first introduced as an open-source product in 2010. VoltDB, the company, introduced subscription-based commercial support in 2011, and it now reports that more than 300 customers -- concentrated in telecommunications, financial services, and utilities -- rely on the product's fast, all-in-memory performance.
What the company learned leading to this week's upgrade is that its customers are as interested in analytics as they are high-scale, high-speed transaction processing. "We were telling our customers that they were doing transactions, but they came back to us and said, 'yes, there's the transaction, but the value is in the analytics that go into the transaction decisions,' " said Ryan Betts, VoltDB's CTO, in a phone interview with InformationWeek.
[Want insight on NewSQL vs. NoSQL? Read NewSQL Vendor MemSQL Takes On MongoDB.]
Many of VoltDB's customers are software vendors who embed VoltDB into their applications. Openet, for example, offers billing and policy administration software used by telcos such as Verizon and AT&T. Powered by the DBMS, the application lets telcos make transactional decisions about Internet quality or pricing based on device, time, service level, volume of users, or other variables. But the app also gathers and analyzes the data to determine service usage and optimize the transactional decisions. And based on the transactional patterns with individual customers, Openet's software can also trigger service promotions -- another analytical use of the application.
The analytical upgrades in VoltDB 4.0 include a tenfold increase in query throughput -- from roughly 1,000 queries per second to 10,000 to 20,000 per second, according to Betts. This was accompanied by an increase in the number of concurrent users the DBMS can support. In addition, the upgrade supports deeper support for SQL analytics, particularly in the area of time-series analysis.
On the operational side, VoltDB 4.0 can be scaled up while online with an "elastic cluster" capability to add nodes to a running cluster. The upgrade also introduces new integrations, including support for cloud-based management with New Relic monitoring utilities. For those moving from MySQL, there's a new migration tool called Voltify.
VoltDB's competitors include the incumbent in-memory databases, Oracle TimesTen and IBM solidDB, in the telco arena, and Microsoft SQL Server and MySQL more generally across other categories. VoltDB is winning against the latter because the demand for high-scale, in-memory performance is on the upswing, according to Betts.
"There are a lot of companies out there with infrastructure that is getting commoditized, so they're trying to get value out of the goldmine of data that they're sitting on top of," Betts said.
A VoltDB customer that provides WiFi hot spots for retailers, for example, has plenty of service-provider competition, Betts explained. But what if it could make use of data on people tapping into the hot spots, providing insight on how long they linger in a store, what's known about their profile, and whether customer traffic patterns are changing by store location?
"When you can collect, organize, analyze, and decision in real time, all of a sudden that data has incredible value," Betts said.
Doug Henschen is executive editor of InformationWeek, where he covers the intersection of enterprise applications with information management, business intelligence, big data, and analytics. He previously served as editor-in-chief of Intelligent Enterprise, editor-in-chief of Transform magazine, and executive editor at DM News.
Solid state alone can't solve your volume and performance problem. Think scale-out, virtualization, and cloud. Find out more about the 2014 State of Enterprise Storage Survey results in the new issue of InformationWeek Tech Digest.
Never Miss a Beat: Get a snapshot of the issues affecting the IT industry straight to your inbox.
You May Also Like
---