VW.com Revamp Needed 2 Mechanics: IT + Marketing
VW.com Revamp Needed 2 Mechanics: IT + Marketing
Volkswagen's relaunch of the car shopping site VW.com showed what IT and marketing teams can produce when they truly work together.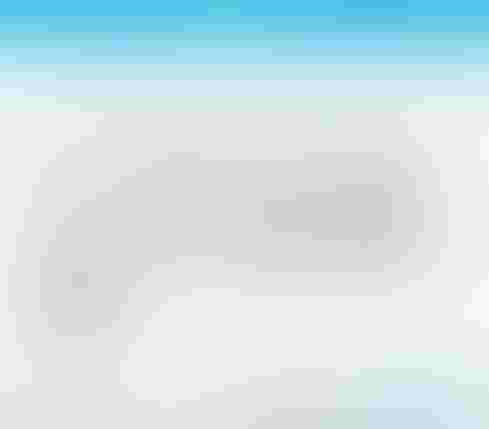 When we launched the new VW.com this spring, we showed what can happen when marketing and technology teams truly work together. The concept for the new shopping site was developed by our advertising agency, Deutsch LA, but it never would have been built without IT's involvement from the start.
Advertising agencies aren't used to working with IT organizations. After all, when you're slapping a new coat of paint on a brand website, why bother talking to IT? But the new VW.com reimagined what a car site could do by turning it into something of a dating site. Rather than having consumers configure cars that exist only in their imagination, we tried to match them to real car inventory based on everything from price to color to features.
That wasn't a cosmetic change. To show live inventory near where potential customers are located, we had to tap into data in factory-floor manufacturing systems and dealer-inventory management systems, and we had to mix that data with dealer and user location data. From day one, we brought together the teams of Abdallah Shanti, executive vice president and CIO for Volkswagen Americas, and Vinay Shihani, vice president of marketing.
[For more about the risks of siloing your IT organization, see Is Your IT Team Working In A Vacuum?]
Everyone was rightly skeptical about our ability to pull together all the necessary pieces, which meant showing live inventory, developing a nonlinear car building and filtering tool, and dynamically matching users to cars.
All other configurators, including Volkswagen's old one, require set steps: You select the model, then the wheels, and so on. There's a reason for that linear approach: The rules behind the configuration sets are highly complex.
What we did, working with the product and technology teams at Volkswagen, is create a simple web page with a picture of a car and check boxes for all the parts and options. The rules for those options are controlled by inventory, product, and manufacturing data. We put those rules into a big pivot table in a spreadsheet, which connects to the web page to let users virtually build their desired car in any order they want. They can select a sound system, for instance, before even selecting the car model.
Typically, an agency such as ours would spend months upfront getting requirements from the client, and then it would take months more to build the site -- only to discover that the end result is obsolete or, worse, doesn't work. But we conducted this 18-month project in a series of six-week sprints, in which UX, design, development, and QA people worked together in real-time. Volkswagen US marketing and IT people were project leads, and the global team would come in to review and approve global platform features and components.
The site uses a Java backend for fast indexing, and it's built using an open source technology called SOLR that lets the myriad components of all 80,000 individual car profile pages come together in the browser without making calls to the server and slowing site performance. Small JSON files are loaded client-side and power all the dynamic filters you see on the site. Without the backing of the CIO and his team, we wouldn't have been able to push for such radical changes.
Our new site is now the template for managing global inventory for Volkswagen; it's a scalable platform that will be used for other countries.
This was the first time Volkswagen IT team members had ever worked with an ad agency, and having them at the table from the beginning made all the difference. That relationship gave us access to technology and systems that we never would have had. And marketing helped IT push for something bigger than it ever would have dreamed of on its own.
In its ninth year, Interop New York (Sept. 29 to Oct. 3) is the premier event for the Northeast IT market. Strongly represented vertical industries include financial services, government, and education. Join more than 5,000 attendees to learn about IT leadership, cloud, collaboration, infrastructure, mobility, risk management and security, and SDN, as well as explore 125 exhibitors' offerings. Register with Discount Code MPIWK to save $200 off Total Access & Conference Passes.
Never Miss a Beat: Get a snapshot of the issues affecting the IT industry straight to your inbox.
You May Also Like
---