What CIOs Need to Know About Graph Database Technology
What CIOs Need to Know About Graph Database Technology
Here's a look at how graph database technology, together with AI, can help enterprises solve complex problems in an era of ever growing data.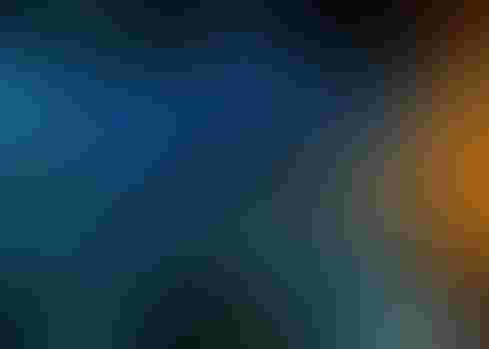 greenbutterfly via Adobe Stock
The auto manufacturing supply chain is a complex web of suppliers, parts, specialized production lines, tools, and more. It's not an easy task to create a sales forecast and then plan out exactly the materials, parts, supplies, and tools needed to produce automobiles. It gets even more difficult when you throw in an unexpected highly disruptive event such as the COVID-19 pandemic.
That's the position Jaguar Land Rover found itself in recently. The company needed to respond quickly when one of its suppliers failed. The company used graph technology to re-sequence how vehicle orders were to be built in the factory. According to JLR's director of data and analytics, Harry Powell, a process that might have taken days in the past was "both modelled and evaluated in less time than it took to write the PowerPoint slide to present the idea."
That's the promise of graph databases and processing. CIOs would do well to learn a bit about this technology, which Gartner named as a top data and analytics trend that will change your business.
For anyone unfamiliar with the concept, graph databases add a new element to data structures -- that of the relationship or "edge." If one node of data is Bill Gates and another node of data is Warren Buffet, then the edge between them that defines their relationship might be "friend." One of the benefits of a graph database is that it provides that kind of context.
While you probably wouldn't need a graph database to provide context if you only had two nodes, graph databases become valuable as those nodes and relationships grow. That's important now because of the huge growth in volume of data that enterprise organizations now manage.
"Graph simplifies those connections," said Forrester Research VP Noel Yuhanna, speaking at graph database provider TigerGraph's Graph+AI Summit earlier this month. "If you have two sources you don't need graph. If you have hundreds of sources, you can simplify those connections at scale in a way you could have never done before."
That's what Jaguar Land Rover did. The company tackled its pandemic-related supply chain challenges with its first instance of a graph database and processing platform, using TigerGraph to combine 12 separate data sources in a graph equivalent to 23 relational tables. This set-up spanned the parts supplied by hundreds of suppliers, enabling the company to ultimately create a build sequencing and order forecast for cars.
The company plans to expand its success in using graph for supply chain to other areas such as quality control. JLR is an early pioneer among enterprise organizations, however. Graph is still not used by the majority of these companies. But Yuhanna said the technology "is real and ready. Organizations are leveraging it for all kinds of use cases, and enterprises use it today to created millions of dollars in value."
Yuhanna provided some examples. For instance, in shipping and logistics, while AI and machine learning can help predict supply chain issues while there is still time to remediate, graph can improve upon that initial effort by helping to determine which shipments to prioritize and where they should be rerouted.
In cybersecurity, AI and ML can help predict who will launch what cyberattack before it happens. But if you add graph onto that AI and ML stack, you can also help determine which systems are the most vulnerable and need immediate attention.
In customer retention applications, AI and ML can help predict which customers are likely to churn. But if you add graph to those technologies you can also determine the best way to retain customers and improve customer experience, according to Yuhanna.
While it's true that graph is just getting started in enterprise organizations today, Yuhanna believes the technology will grow to be essential. He compared it to AI and to the internet.
While few years ago many organizations seemed to be struggling with getting their first machine learning, natural language processing, or other AI pilots off the ground, a person would be hard pressed to go through a full day now without encountering a chat bot or a customer recommendation engine somewhere. Not all organizations have deployed these technologies yet, but AI seems destined for ubiquity. Yuhanna said Forrester believes AI is used in 65% of enterprises today, and it will be used in nearly 100% of enterprises within the next 4 years.
Similarly, back in the early 1990s, no one was using the internet. Now it's hard to imagine the world without it.
"We think AI will be like the internet," he said during his virtual keynote address at the Graph+AI Summit. "Can anyone live without the internet?"
Related Content:
Graph-Based AI Enters the Enterprise Mainstream
FanGraphs Tags a Cloud Database to Keep Up with the Big Show
How 2020 Impacted 2021's Predictive Modeling
Top 10 Data and Analytics Trends for 2021
Never Miss a Beat: Get a snapshot of the issues affecting the IT industry straight to your inbox.
You May Also Like
---