What the Team Up of Palantir with IBM Means for AI & Cloud
What the Team Up of Palantir with IBM Means for AI & Cloud
Gartner analyst breaks down how the collaboration might make it easier for enterprises to deliver on AI app development in the cloud.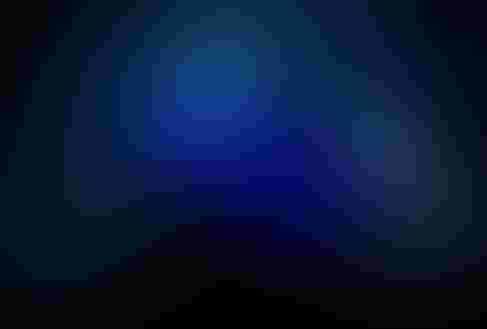 Image: greenbutterfly - stock.Adobe.com
This week's announcement of the combination of the app building resources of Palantir Technologies with IBM's hybrid cloud data platform may lead to some seismic results for the enterprise, says Chirag Dekate, vice president and analyst with Gartner. The partnership leverages IBM's strength in data and analytics, he says, while Palantir's strength is in data customization and automating processes. "You're seeing these two worlds merge together," Dekate says.
Enterprises trying to make use of AI can frequently stumble along the way, he says, because of handoff complexities where the business user does not understand nuances of data models. Meanwhile data scientists might not understand the nuances of the business. The collaboration, Palantir for IBM Cloud Pak for Data, is being positioned as an answer to such issues.
"What you see here through this platform is a unification that exposes the right level of abstraction to the different stakeholders involved while giving sufficient control to each of these stakeholders," Dekate says.
The intent of the collaboration, he says, is to give enterprises a way to better take advantage of large amounts of data spread across hybrid cloud environments as well as simplify the creation and deployment of AI applications. That way, data scientists and engineers can work to the fullest, he says, while business users are not overwhelmed by the complexity of it all.
This could help address a problem that might hinder enterprises' efforts to transform and evolve. Dekate says Gartner's surveys show enterprises struggle to productionize AI and reap the most value from their investments in the technology. "Nearly one out of two AI pilots never makes it into production," he says.
When AI efforts do advance to production, Dekate says it can take on average nine months for those pilots to become operational and then start generating value. Until AI is deployed, functioning, and operating on live data, he says such initiatives are basically cost centers for many organizations. "The core problem of not being able to just ideate around AI, and not just experiment with data science techniques but to deploy AI into production is at the heart of what this partnership enables," Dekate says.
IBM's history with its Cloud Pak for data and the Watson portfolio is being paired, he says, with Palantir's expertise with customized data science solutions. "This partnership allows enterprises to focus on accelerating and automating the processes of AI," Dekate says.
There is a tendency, he says, among enterprises that develop AI to start from scratch and then over time build up the platform to suit their needs. IBM's partnership with Palantir is expected to enable enterprises to take an existing platform and customize it at an accelerated rate, Dekate says, and then deploy the solutions into production.
"It is no longer about just looking at the building blocks," he says. This means doing more than use piecemeal methods to connect data, create data models, identify the right model, and then deploy the model to production, Dekate says. "It's taking this entire pipeline and automating the data, model identification, and the process of customizing the model's exposure to business users."
The collaboration builds off IBM's Cloud Pak for Data, which Dekate says resides at the heart of the solution and is architected off Red Hat OpenShift. What Palantir brings to the equation is the notion of data objects, he says, which complements IBM's data collection and organization.
"This partnership is a potential gamechanger because every other capability that exists on the market basically exposes the business user to the underlying data science complexity," Dekate says. "It exposes the business user to the underlying AI complexity, data science techniques, and the data models that need to be integrated." The new partnership automates the entire pipeline, he says, including data ingestion and data organization. "What you're seeing are two synergistic partners collaborating to deliver something of value to enterprises." 
For related content, follow up with these stories:
IBM Speaks on Growing Hybrid Cloud, AI, & Quantum Computing
The Year in Security: Adversarial AI and the Rush to the Cloud
IBM Research's Chief Scientist Talks AI for Cloud Migration
Never Miss a Beat: Get a snapshot of the issues affecting the IT industry straight to your inbox.
You May Also Like
---