Who Should Own RPA?
Who Should Own RPA?
Enterprises are running into challenges with robotic process automation because lines of business or IT are missing the bigger picture. Thinking strategically and cross-functionally helps.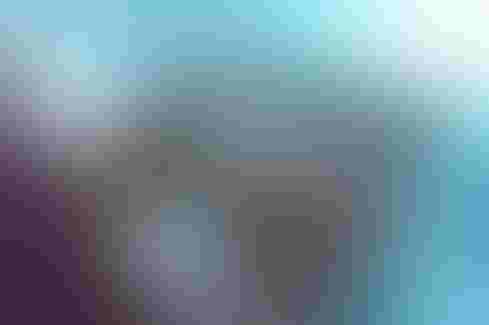 Image: photon photo - stockadobe.com
More enterprises are implementing robotics process automation (RPA) to increase operational efficiencies. However, some implementations have faltered because the lines of business weren't able to contemplate all of the technical and governance issues or IT built a solution that doesn't really align with business needs.
Who should own RPA shouldn't be an either/or proposition. Business and IT leaders, as well as process owners, should work together within the context of an enterprise automation strategy.
Challenges facing organizations
Some RPA vendors have successfully targeted business units that wanted to implement a solution quickly. Like other forms of shadow IT, RPA implementations can run into issues that exceed any one department's expertise. More fundamentally, piecemeal adoption may work against a coherent enterprise automation strategy.

Gina Schaefer, Deloitte
"We saw some bad, bad outcomes from that," said Gina Schaefer, managing director and intelligent automation lead at Deloitte Consulting. "Business leaders tried having financial analysts write automations, but there is a whole litany of reasons why it doesn't make sense [including] the time it takes, the license consumption, the security and cyber risk issues. Those things outweigh the potential benefit."
Ease of implementation is compelling, but it shouldn't be the only issue the business considers.
"Our point of view is that just because an RPA tool or a low-code platform has 'no-code' or 'visual development' features does not mean anyone can do it," said Jay Jamison, chief product and technology officer at low-code solution provider Quick Base. "Rather, it typically means someone who has the technical expertise to do it, can do it faster and with less hassle. Most RPA tools require an IT trained resource to operate."

Jay Jamison, Quick Base
On the flip side, if IT isn't working with the business, the solution may well miss the mark.
"It's really disconnected from the business perspectives," said Deloitte's Schaefer. "They go to a marketplace and say, 'Who can build the cheapest robot?' in a race to commoditize for the least common denominator."
While RPA can result in impressive wins such as blazing through contract reviews faster and more accurately than humans can, automation is an important element of digital transformation, which is an enterprise-level endeavor.
In fact, in Forrester Research stated in a recent report sponsored by RPA vendor UIpath that "Automation is advancing faster than the enterprise knowledge required to support it," which means that "organizations must adapt their change management approaches to consider culture, skills, and organizational structures to best realize their full potential."
How to increase the odds of success
The whole reason to invest in RPA is to achieve greater organizational efficiency. Forrester estimates that the RPA services market will grow to $12 billion by 2023. Over the longer term, some jobs will be completely automated, new jobs will be created and others will be transformed.
To get organizations thinking about what they can do, Deloitte often demonstrates what other organizations are doing and shares research findings about where organizations are investing their automation budgets. For key or strategic business practices, Deloitte may use a disruptive design approach that focuses on the outcome of a process instead of the task as it exists today.
"There's a lot of, 'I just want a robot.' The first conversation we have is what are your goals, your vision, your objective?" said Schaefer. "Look at where you can have a strategic impact with this, and then of course labor savings or optimizing the time of precious resources."
Tom Taulli, Author
That strategy discussion should include business leaders, IT, process owners and applications owners within those processes.
Tom Taulli, author of The Robotic Process Automation Handbook: A Guide to Implementing RPA Systems, also encourages the involvement of multiple stakeholders.
"IT does not necessarily have to lead a project [but] the department should be part of the process from the start," said Taulli. "IT will be essential for compliance, security [and] access to online resources and so on. They will also help to build a foundation to scale the RPA system, which, by the way, can be extremely tough to pull off."
Tata Consultancy Services advocates an automation office (AO) model.
"The only way to view RPA strategically is as part of the intelligent automation strategy. It should be driven by an AO model which is steered by both business and IT with the partner ecosystem," said PR Krishnan, global head of enterprise intelligence automation & AI at Tata Consultancy Services. "The AO construct also accounts for the business case and measurement of the success thereof. But once the nuances of the intelligent automation solution mix and the organization are understood and you have a partner that has an established framework for this, it becomes easier and quicker to adopt."
As Krishnan points out, another reason RPA should be viewed as part of an intelligent automation strategy is that RPA is just one of many automation solution types.

PR Krishnan, Tata Consultancy Services
"The intelligent automation strategy needs to be more holistic, addressing the heterogeneity of products existing within the ecosystem, [the] granularity of processes and industrializing AI throughout the enterprise," said Krishnan. "While the ownership of this strategy may lie with a business leader, a CIO or CMO, it is important to recognize the partnerships -- both internal and external -- that will effectively determine the success of program."
Bottom line
Organizations can drive more value out of RPA systems over the long term when they consider them in the broader context of an enterprise automation strategy that has been cooperatively defined by stakeholders from the business and IT. While point implementations can yield some significant wins, at some point, companies begin to realize they need a more coherent approach to automation.
For more on robotic process automation, check out these articles:
Dos and Don'ts: Robotic Process Automation
Never Miss a Beat: Get a snapshot of the issues affecting the IT industry straight to your inbox.
You May Also Like
---