Why Marketing Is So Smart, Yet So Dumb
Why Marketing Is So Smart, Yet So Dumb
Marketing analytics has evolved with the increase in volumes of customer data. But can this increase in data really help us get a full view of the consumers?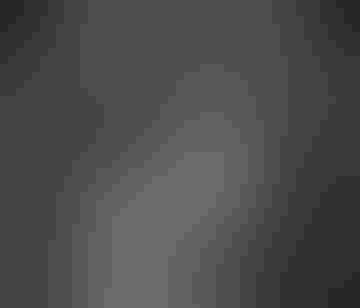 Marketing is considered the most analytically advanced function in most companies. Yet, consumers and businesses are still bombarded with irrelevant promotional messages.
It's true that marketers have had access to "modern" analytics tools longer than most others in an organization. It started with web analytics and then grew to encompass other digital channels and even offline channels.
In the last decade, there has been a push toward "multi-channel" and "omnichannel" analytics. Multi-channel analytics is designed to optimize marketing effectiveness within and across channels. Omnichannel analytics focuses on improving a continuous user experience across channels.
Marketing analytics is difficult, in other words, despite the availability of more and better tools.
"What are the exact ads, the exact conversations, and the exact place that drove someone to make a purchase on my site or in my store?" said Chris Madden, co-founder of digital marketing agency Matchnode. "I think in 0% of the cases does the super smart, data-driven marketer, CMO, or CEO know what drove the sale."
It's Complicated
The number of online channels has exploded over the past couple of decades with the rise of Search Engine Marketing (SEM), social media, and mobile, to name a few. Anyone familiar with even one of those channels knows that change is constant, and if you don't keep up, you'll slip up eventually.
"We've seen Facebook come out twice in the past year claiming that their method for measuring engagement metrics [was] wrong. There will be more growing pains as these platforms stabilize," said Mitul Jain, vice president at data science platform provider r4 Technologies.
Meanwhile, brick and mortar entities are tracking what's happening in stores using kiosks, digital point of sale (POS) systems, customers' smartphones, and security cameras. They also have e-commerce sites. Their big challenge is to understand the relationship of online and offline channels.
We're Tracking Activities, Not People
Activities are being monitored in every channel whether posts, clicks, downloads, foot traffic, or credit card swipes, but not all of that information is being stitched together into a coherent, accurate picture.
"Analytics does not do a very good job of knowing that the person on my phone is the same person on my tablet and desktop," said Matchnode's Madden. "The marketers who are doing well are those that start with the person.
Attribution is Difficult
Most of the time, there isn't a 1:1 relationship between a message and an outcome (e.g., a sale, download, or donation). Usually, the final outcome is influenced by several factors that may include search-based research, search or social media advertising, product reviews, direct mail and email offers, apps, and websites.
The natural and incorrect thing to do is to attribute the last interaction to the outcome. The shopper visited the site and bought something, so the ecommerce site gets full credit. However, since several other factors likely influenced the decision, what percentage the sale should be attributed to each? That's the burning question.
Data Quality Could Improve
Marketing tends to use several different systems and platforms, each of which may differ enough to affect data quality. Perhaps fields or tags are implemented differently, or there are five instances of a customer record, all of which are inconsistent.
"Large sites may not have the code in the right places or double instances of code. For example, an .edu site with multiple departments may have different tracking codes on the same site, which can create a lot of confusion," said Max Thomas, CMO at fintech startup YayPay.
Thomas audits a client's data points to make sure they're correct early in the relationship. Quite often he discovers that the client hasn't set up website analytics correctly or they haven't set up conversion tracking correctly. If either or both of those things are true, the client is referencing faulty data.
We're Biased
Humans are biased creatures. What we perceive is based on beliefs and experience, most of which is subjective. Our subjective view or bias causes us to do many things that skew analytical results such as selecting non-random samples or cherry-picking data.
"The mistake people are making is they don't let the data talk to them. They're looking for something in the data that's not there," said D. Anthony Miles, CEO and founder of consulting firm Miles Development Industries Corp. "You have to ask what the data is telling you and what it isn't telling you."
Marketers tend not to look at analytical results critically, however. They tend to accept analytical at face value unless it's out of sync with their beliefs. If they were looking at analytical results critically, they'd ask why a particular analytical result occurred or didn't occur.
"The data can and should tell the story, but we make up our own story and look for data to support it, so we may miss the most important thing because we were looking for something else," said Matchnode's Madden.
Pesky PII
Finally, marketing can only be so accurate without a critical mass of Personally Identifiable Information or PII, some of which consumers do not want to give and some of which is illegal. Without the missing data points, it's difficult to reach consumers with the right message at the right time for the right reason.
The lack of that "last mile" data is the reason why some people think marketing will never be 100% accurate. What do you think? Before you answer, think of a compromising message that might be sent to you, just at the wrong moment.
Never Miss a Beat: Get a snapshot of the issues affecting the IT industry straight to your inbox.
You May Also Like
---