Why You Should Build a Center of Excellence for AI
Why You Should Build a Center of Excellence for AI
An artificial intelligence center of excellence can ensure AI best practices inform every AI project at your organization.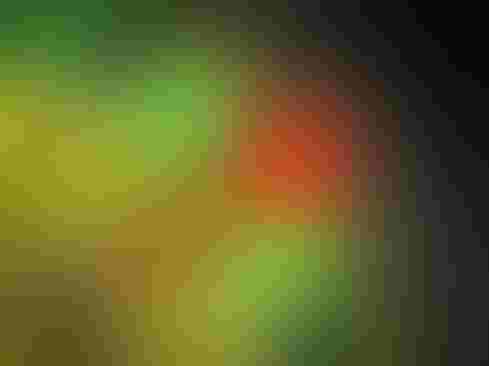 Organizations in every industry are spending millions of dollars on AI strategies, and with that much money -- and competitive advantage -- on the line, it may be tempting to rush AI projects into production. However, taking AI from concept to an ingrained part of your operations will take time. To give their AI initiatives the best chance for success, more than one-third of large companies, including non-tech companies, have developed an AI Center of Excellence (CoE).
What is a Center of Excellence?
CoEs have been around for a while, supporting company functions that go broader than just AI. They are not so much a physical center as a think tank, a melding of minds, and they are run by a group of people who are experts in the CoE's subject area. This team manages resources, provides counsel, and offers best practices for any other team or individual wishing to learn more about the CoE's given subject.
Firms in many industries have already developed their own centers. These existing approaches can provide blueprints for organizational leaders researching AI implementation:
The Infosys automation CoE was built using a "detailed process analysis for automation suitability and adopted a hybrid delivery model." This model has improved operational efficiencies by between 30% and 80%.

NTT Data, a multinational systems integrator company, has an AI center of excellence, geared toward developing "further expertise in AI and train[ing] engineers engaged worldwide in the AI field."
Professional services firms also offer advice for building centers of excellence. For example, McKinsey research shows that "Sixty percent of top-performing companies in [advanced analytics] have a 'center of gravity' for their analytics efforts." These centers have a team of personnel with "a specific set of roles, skills, and capabilities ... including data scientists, data engineers, workflow integrators, data architects, delivery managers, visualization analysts, and, most critically, translators from the business who act as a bridge between the CoE and business units."
While you will need technology infrastructure to develop your AI initiatives, it is crucial to first find the people who can lead and inform your larger organization as it takes AI from project to a fully operationalized core component of your business.
With a team in place, organizations will need the architecture necessary to scale an AI practice. To manage this architecture successfully, organizations might turn to AIOps, DevOps' artificialintelligence-infused evolution. In effect, AIOps leverages AI to keep product and operations infrastructure running smoothly.
Finally, companies should leverage their personnel and technology to build a flywheel. In the case of a CoE, a flywheel is a mechanism that allows companies to scale training data-creation, model-building, and other AI-related processes across other facets of the business.
Benefits of an AI CoE
While the purpose of CoEs runs the gamut, AI and its related fields are arenas where centers can produce a strong competitive edge.
A CoE creates a framework within which organizations can more easily scale their AI efforts. Because a center requires executive buy-in and an experienced team, it is positioned to act as a new baseline for AI processes moving forward.
Centers of excellence create a set of standardized practices that anyone in the organization can leverage for any AI-related projects. It makes adoption of these practices within other facets of the organization easier, and it puts in place a structure for scaling and maintaining these processes in the future. 
With the right team, technology stack, and business objectives in place, a CoE can be uniquely positioned to deliver on the increasing data volume, quality, and speed requirements that AI demands. A mechanism for scaling ever-important AI practices and processes, a center of excellence is paramount for supporting business innovations, improving operational efficiencies, and delivering a competitive edge.

Wilson Pang joined Appen in November 2018 as CTO and is responsible for the company's products and technology. Pang has over seventeen years' experience in software engineering and data science. Prior to joining Appen, he was senior director of engineering in eBay in California and provided leadership to various domains including data service and solutions, search science, marketing technology and billing systems. Pang obtained his master's and Bachelor's degrees of Electric Engineering from Zhejiang University in China.
Never Miss a Beat: Get a snapshot of the issues affecting the IT industry straight to your inbox.
You May Also Like
---