World Cup: Assist Goes To Big Data
World Cup: Assist Goes To Big Data
Success in soccer is based on hard work and talent. But at an elite level like the World Cup, data analytics can be the ultimate edge.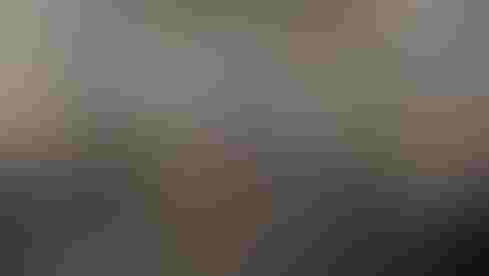 With all eyes focused on the riveting action on the soccer field in Brazil, it's easy to overlook the fact that every kick, pass, steal, and goal is just one in a series of more than 2,000 "events" that take place during each game.
In this year's World Cup, teams will benefit, not only from training, but from technology that analyzes each of those events in combination with data from sensors, video, and more to build an unbeatable strategy.
Like most businesses, soccer clubs face a data explosion, which is causing them to grapple with massive amounts of information from sensors, video feeds, social media, and other sources. To make sense of all this information, clubs are using new big-data analytics technologies to improve their team personnel and on-field performance. 
[Data-driven management is all the rage in World Cup soccer. But what about intuition? Read World Cup Management: Data Or Intuition?]
For example, teams are using emerging tools such as goal-line and ball-tracking technology that can measure the tendencies of players in very specific situations. Additionally, video analytics technology uses keywords to detect and return specific audio and visual events from game video, allowing teams to retrieve video of relevant scenes and create a "highlights reel" for closer analysis of key game activities and tactics.
Effective data analysis can be used to improve a team's attacking prowess or nullify threats from opposing teams. Teams can crunch the data to discover that more goals are scored from in-swinging corners and adapt their play accordingly -- just as Manchester City did when they won the English Premier League in the 2011/2012 season.
How is all this game data tracked and collected? For the UEFA Champions League, cameras aren't just for promotional purposes anymore. The league works with STATS, a provider of sports data and analysis technology, to use its SportVU tracking system to track player movement and scoring opportunities through high-definition cameras that identify objects on the pitch, as well as extract 3D position data from both the ball and players to create a real-time data stream.
German club TSG Hoffenheim is placing sensors in shin guards, clothing, and even the ball itself to collect more than 60 million positional records per match, including speed averages, ball possession, and other player tendencies. Those records are then streamed, analyzed, and stored using SAP HANA, the in-memory data platform for real-time analytics, and used to build customized training applications that target the strengths and weaknesses of each player. The goal is to create the most efficient training plan, reduce the risk of injury, and ultimately boost game performance.
Data analysis tools can also help paint a picture around the numbers and uncover hidden trends in data that coaches and managers can actually use. For example, through data visualization technologies it's possible to convert separate pieces of data into web-like graphs that can be used to understand relationships and patterns. This type of analysis can help coaches explore the connections between game conditions and the team's performance, including how factors such as weather, time of day, travel schedules, team composition, and the frequency of injuries could affect the likelihood of a win.
On the wearable technology front, heart rate monitors and GPRS tracking systems can monitor how player health metrics such as the power in each stride, heart rate, and breathing affects different parts of the body. With this data, coaches can identify players who are in need of a rest to prevent injury or who need additional training to improve their fitness.
While it's true that success will always result from hard work, dedication, and ability, supplementing that with increasingly smart and real-time data insights will help soccer teams achieve the marginal gains that might just be the difference between winning and losing the World Cup.
InformationWeek's June Must Reads is a compendium of our best recent coverage of big data. Find out one CIO's take on what's driving big data, key points on platform considerations, why a recent White House report on the topic has earned praise and skepticism, and much more.
Never Miss a Beat: Get a snapshot of the issues affecting the IT industry straight to your inbox.
You May Also Like
---