2nd Watch, New Relic Monitor AWS Workloads
2nd Watch, New Relic Monitor AWS Workloads
2nd Watch cloud migration and management firm is now using New Relic to offer insight into workload performance on Amazon.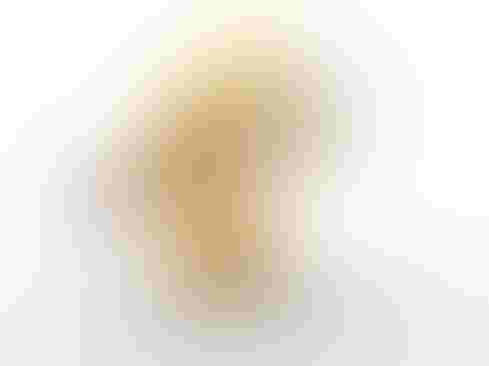 (Image credit: tentebranda.org)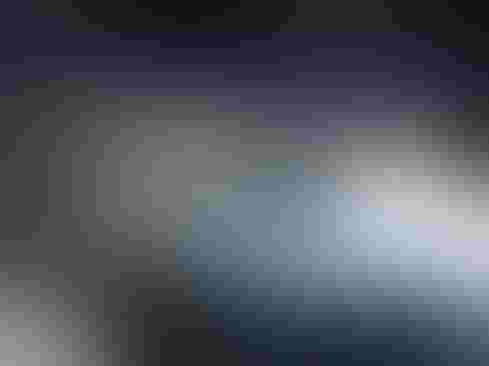 10 Robots Changing The World
10 Robots Changing The World (Click image for larger view and slideshow.)
2nd Watch has linked up with New Relic to bring a more in-depth view of workload operations to users of Amazon Web Services, helping them spot application slowdowns.
2nd Watch is a Liberty Lake, Wash., company, neighbor to Seattle-based Amazon.com, and one of 25 Premier Consulting Partners for Amazon. For its Managed Services customers, it retains responsibility for running workloads on Amazon, making it one of eight AWS managed services partners. Third parties, such as Scalr, RightScale, and 2nd Watch, enable some cloud users to "right-size" a set of virtual servers in the cloud and keep them running.
2nd Watch provides both migration services to the cloud and a Web service portal in which customers may see the operational statistics provided by AWS, including CloudWatch metrics and the AWS CloudTrail record of a workload's API activity. But CloudWatch stops at the EC2 infrastructure level, telling you whether the hardware server, the virtual server, and the hypervisor are working. It doesn't yield information on the application itself. That's where New Relic comes in.
New Relic is a San Francisco-based firm providing application performance monitoring as an online service. It can be used for on-premises or cloud-based workloads. It pings the workload, seeking a specific service and measuring the time to respond, to determine how healthy it is. It can be used to test application function, not just whether its heart is beating or what the response time is.
[Want to learn more about New Relic's emergence in the field of application performance management? See Obama Developer Brain Trust: Inside The Big Battle.]
At the start of New Relic's recent FutureStack 14 user conference in San Francisco, it announced that it has built analytics into its monitoring system, giving operations managers a new tool to not only spot slowdowns but determine what's causing them.
2nd Watch has incorporated New Relic performance data into its Managed Services offering, said Jeff Aden, executive VP of 2nd Watch, in an interview. The firm has 100 customers, including Diane Von Furstenburg, Red Lion Hotels, Adobe Business Catalyst, Cypherworx, and Coldwell Banker Tomlinson.
Aden claimed 2nd Watch has a more automated response to the problems of cloud workload management than a provider such as Savvis or Terremark, two managed service providers that have become cloud service providers. Both have been acquired by telecom providers: CenturyLink and Verizon, respectively.
By adding New Relic performance monitoring to its mix, 2nd Watch can reduce the amount of time it takes to solve application performance problems among the workloads that it's managing. "We're using tools and automation to provide management services, not just FTEs" or full time equivalent staffers, he said. That allows 2nd Watch to manage its customers' workloads and make a profit, while saving customers 30% of the do-it-yourself management troubleshooting expense, he claimed.
2nd Watch's managed service will update the workload's operating system while it's running in the cloud, if a new security patch or bug fix needs to be added to it.
2nd Watch has conducted 300 migration projects from enterprise data centers into the Amazon cloud, he noted. It has 60,000 AWS virtual machines under management at this time. Ben Kepes, the New Zealand blogger and cloud services consultant, said in his Forbes blog on Oct. 15 that 2nd Watch "expects to fully manage 10% of Amazon's infrastructure within a few years." The firm has received total of about $37 million in venture capital funding after a $10 million C Round on Oct. 14.
2nd Watch is part of a growing community of third-party cloud service front ends and usage managers. RightScale and Scalr provide general purpose, multi-cloud management. 2nd Watch for now is focused exclusively on Amazon.
Other firms, like CloudHealth, provide both monitoring and usage optimization for AWS customers, with expertise in use of Reserved Instances. But they do not attempt to monitor workload performance.
One of the few that does do workload performance monitoring for AWS customers is CloudCheckr.
Cloudability can do usage tracking, billing projections, and usage analysis but is not engaged in managing workloads.
Cloudyn seeks to help customers monitor their deployments and optimize their usage of multiple clouds, with expertise in Amazon instance classes.
Cloud Cruiser provides monitoring and bill tracking for Amazon and other cloud customers.
How cloud, virtualization, mobility, and other network-altering trends impact security -- and the IT pros responsible for infrastructure protection. Get the Network Security Career Guide issue of Network Security today.
Never Miss a Beat: Get a snapshot of the issues affecting the IT industry straight to your inbox.
You May Also Like
---