Autism as a Competitive Advantage in IT
Autism as a Competitive Advantage in IT
At quality assurance company, ULTRA Testing, 75% of the employees have autism spectrum disorder. Rajesh Anandan, the company's co-founder, says that gives the business a competitive advantage.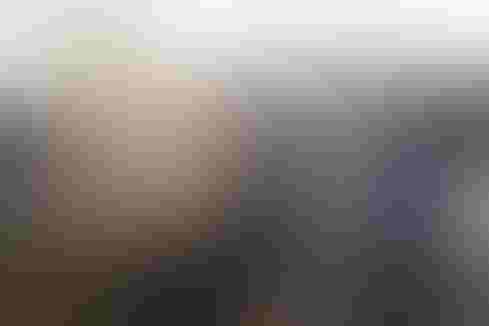 Software tester John Cha (left), director of testing Brandi Colledge, QA tester Mark Leslie and ULTRA Testing co-founders Art Shectman (on screen) and Rajesh Anandan. Image source: ULTRA Testing.
ULTRA Testing is a technology startup that provides quality assurance services. Its headquarters is in New York, but most of the staff signs in from remote offices. That's because ULTRA recruits employees with autism spectrum disorder (ASD) from all over the US. The company's co-founder, Rajesh Anandan, believes that employing software testers with ASD gives ULTRA a competitive advantage.   
The quality assurance company is competing with IT heavyweights like IBM. "We won a project away from an IBM team doing a specialized type of testing. We did the exact same thing and extended the bug detection rate by 56%," says Anandan. He adds that the bugs found were not random, and that 90% were a priority-fix for the client. "We have displaced IBM as accessibility testing vendor for this client and continue to work with that client," he says
People with ASD are often characterized by their challenges, such as poor social and communication skills and sensitivity to light and sound, but at ULTRA Testing, they focus on their strengths such as pattern recognition, logical reasoning, and attention to detail.
Anandan says these abilities make people with ASD excellent software testers, and that's what gives their company its leg up in the quality assurance market. "We believe we're the best in the world," says Anandan, "And we believe we're that way because we're a well-run company, but also because of this incredible talent pool that we've been able to attract into our industry."
Ultra Testing is not the first or only tech company to employ individuals with ASD. Microsoft, SAP, and HP are also building "neurodiverse" workforces. And while industries beyond tech are also seeking ASD talent, Dave Kearon, director of adult services at Autism Speaks, says "it's the IT sector that's leading the way."
IT companies aren't hiring people with ASD with a goal of charity or diversity, says Kearon, but because people with ASD who are interested in tech are proving to be effective in IT roles.
"A neurotypical person would make mistakes. I would get tired and bored and lose productivity. Many people with autism get better and better over time," says Kearon.
While nearly half of people on the autism spectrum have average or above average intelligence, the "vast majority" of high-functioning adults in the US with ASD are either unemployed or under-employed, says Kearon.  Research by The National Autistic Society in the UK says that only 16% of autistic adults work full time.
David McNabb, a software tester who's been working for ULTRA since December 2014, says he spent years struggling to find employment despite holding a BS in computer science. "When people across the table don't know your condition, in my case it is lack of affect or flat affect, it might get interpreted as lack of interest."
Job hunting is very difficult for people with ASD, says Kearon. "Their challenges are around social skills and interpersonal communication. The first step of job hunting is often networking and interviewing, which rely heavily on those skills."
Because the traditional hiring process is a challenge for people with ASD, ULTRA knew if they wanted to be able to recruit and effectively review candidates, they'd have to shun traditional resume reviewing and face-to-face interviews.
ULTRA candidates undergo an eight-step employment process. Recruiting happens through social media communities, blogs, and job boards for adults with ASD. Once a candidate applies, they're asked to complete an online questionnaire, essay, set of skills tests, and, finally, a week of simulated work.
Anandan says the application process, specifically the skills tests and simulated week of work, allows ULTRA to monitor work behavior and assess attributes, such as learning agility, that are tougher to measure in a traditional face-to-face interview.
Kearon says the use of games and reviewing work that is more closely aligned with what the candidate is being hired to do is a more effective hiring process for people with autism.
While the employment process from recruitment to offer letter at ULTRA takes a couple of months, Anandan says "at the end, we can take someone who has never done software testing, who may or may not have a college degree, and who may not do well in a fluid conversation, and have a 90-plus degree of confidence that we've found someone who is a world-class software tester."
And the company is seeing results – Anandan says the four-year old company achieved profitability in 2015.
One of ULTRA's clients, Global Citizen, is a non-profit that aims to end global poverty and hosts an annual festival in Central Park. Matt Webster, the CTO of Global Citizen says, "We have done well over 100 releases with them by now without any significant flaws or showstopper defects." He says that testing for the Global Citizen website is challenging because it is an international website that publishes in multiple languages, and country and language localization must be tested.
ULTRA has also worked with Slack, Cigna, Razorfish, and DHL.
Webster says that ULTRA goes beyond just providing software testing services for Global Citizen. "They are active participants of our process, attending our sprint planning and demos. They are able to write all of our test cases and figure out where we haven't thought things through fully."
"They're really forward thinking business people and they've found a niche that really works for them," says Webster. "They're showing how people with autism can outperform neurotypicals in their industry."
While Anandan admits that the company has room to grow, he's proud of what they've accomplished so far. "When we started, there was no blueprint for a neurodiverse company. We made a lot of assumptions at the outset, and most were wrong. We're happy to embrace when we're wrong and hire at every level and do want to keep improving."
ULTRA has been hosting a campaign this April, which is Autism Awareness month, called DifferentBetter, which aims to highlight the positive attributes of a person with ASD. "It's a series of challenges designed to introduce neurodiversity in an engaging and gamified way online," says Anandan. Each challenge, which is presented as a puzzle or quick hack, will show the heightened ability of specific member of UTLRA's team. Once you receive your results, the player also gets to see an animation of how the ULTRA employee would have conceptually approached the challenge and solved it. "The goal is to help people and the workforce move away from negative stereotypes of people with ASD and start to get people to consider what their companies would look like with a neurodiverse workforce," says Anandan.  
Never Miss a Beat: Get a snapshot of the issues affecting the IT industry straight to your inbox.
You May Also Like
---