Bad Winter Weather Meets Big Data Prediction
Bad Winter Weather Meets Big Data Prediction
The Weather Company is moving to a NoSQL-powered platform to gather some 20 terabytes of weather data per day. What's the biggest challenge?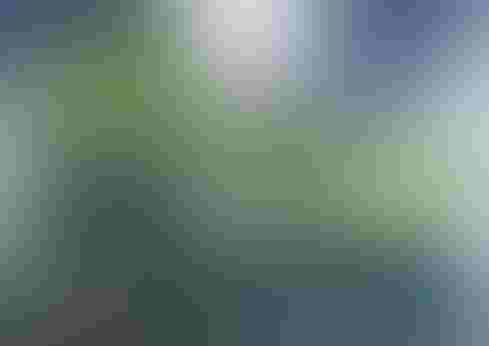 When this winter's ice storms, artic deep freezes, and nasty nor'easters hit, it provided a good time to hunker down and get some inside projects done. Weather Company CIO Bryson Koehler has been working on a big one: consolidating 13 datacenters down to four, relying extensively on public cloud providers, and moving to a NoSQL-powered big-data platform.
When we last spoke to Koehler his company was preparing to move its Weather Underground business onto the new big-data platform, which runs the Riak database on Amazon public cloud computing resources, with backup resources on the Google Compute Cloud. Next up, plans called for the flagship Weather Channel to move to that same platform within a matter of weeks. Koehler's team has learned some key lessons along the way, particularly about the challenge of predicting costs when using external cloud services.
Despite horrible winter weather that kept everybody at The Weather Company more than a little busy, its SUN (Storage Utility Network) project is on track, according to Koehler. SUN captures some 2.25 billion (with a "b") weather data points 15 times every hour, up from 2.2 million (with an "m") data points four times per hour on the company's legacy on-premises platform. All that new data -- some 20 terabytes per day -- supports more accurate weather prediction around the globe.

[Want to learn more on Koehler's big-data plans? Hear him at the InformationWeek Conference, March 31-April 1.]

The Weather Company expects SUN to help it consolidate 13 datacenters down to four. The four remaining datacenters will be focused mainly on the company's broadcast infrastructure, which can't be moved to the cloud. The datacenter count is already down to eight, and it will go to seven by April. There have been challenges with the new platform, Koehler admits, with predictable costs being at the top of the list.

"We have to make sure that we engineer [the system] so we understand the exact cost per transaction," Koehler explains. By year's end the company expects to handle more than 15 billion transactions per day on the platform, "so every 100th of a penny starts to add up." Those transactions are mostly web- and mobile-app service calls against the company's hundreds of APIs.


The cost levers include choices as to which type of public cloud service the company uses for a particular computing task, how much data it caches, and, in the vein of big-data analysis, how frequently it refreshes data and triggers new forecasts. SUN now offers a rich trove of data no matter where in the world forecasts are needed, but The Weather Company must decide how often to update the data and tap computing power to generate new forecasts. In a stable, highly predictable climate period in a city like Phoenix, for example, the demands are quite different than they are when, say, a cold snap is hitting the Midwest or a nor'easter is bearing down on tens of million of people from Washington, D.C., to Boston.

The Weather Company's story is at the cross hairs of big data and cloud computing, but Koehler -- who admits he likes being edgy with technology and "turning it up to 11" -- says the challenges are often about the fundamentals of networking and ensuring that failovers occur seamlessly.
"We're still on the learning curve on how to best tune the system, how we monitor, and how we respond when things go wrong."
Engage with Oracle president Mark Hurd, NFL CIO Michelle McKenna-Doyle, General Motors CIO Randy Mott, Box founder Aaron Levie, UPMC CIO Dan Drawbaugh, GE Power CIO Jim Fowler, and other leaders of the Digital Business movement at the InformationWeek Conference and Elite 100 Awards Ceremony, to be held in conjunction with Interop in Las Vegas, March 31 to April 1, 2014. See the full agenda here.
Never Miss a Beat: Get a snapshot of the issues affecting the IT industry straight to your inbox.
You May Also Like
---