BitTorrent Sync Plans Pro Tier
BitTorrent Sync Plans Pro Tier
BitTorrent Sync 1.4 enters general release, and the company unveils plans for Pro version of its software.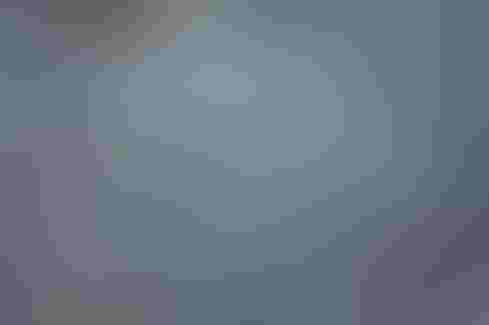 IT's 10 Fastest-Growing Paychecks
IT's 10 Fastest-Growing Paychecks (Click image for larger view and slideshow.)
BitTorrent on Wednesday plans to bring version 1.4 of its Sync software out of beta and to announce Sync Pro, a premium version of its peer-to-peer file synchronization technology planned for next year.
BitTorrent Sync allows users to share and synchronize files directly between two or more devices, no cloud service provider required. For anyone concerned that cloud computing companies may not be willing or able to keep customer data safe from scrutiny, Sync offers a potential alternative to storing data with a service provider.
"We're not storing any personal information of any users," explained Erik Pounds, VP of product management for BitTorrent. "This is very different than other cloud products."
Sync runs on all the major platforms: Android, FreeBSD, iOS, Linux, OS X, and Windows. It's used by individuals and businesses in the same way as a service like Dropbox: for syncing/backing up files to a remote location; for moving files across different devices; and for sending large files, particularly those too large to travel as email attachments. But where Dropbox maintains servers to store customer data, BitTorrent Sync has none.

Pounds says Sync has found fans amount IT administrators who have to distribute lots of files across different devices. "Many IT admins have been using BT Sync because it's lightweight and just works," he said. "There are no complex security settings. There's no need to create VPN tunnels."
To address corporate usage, Pounds says that BitTorrent is planning to add a paid Pro tier next year, with the release of Sync 2.0. The company plans to offer an alpha version of the software shortly, to collect feedback from users.
[Lots of vendors are targeting the enterprise market. Read Facebook's Enterprise Ambition: 3 Big Hurdles.]
Sync 2.0 will bring UI, performance, and stability improvements, and new tablet apps for Android and iOS. Sync 2.0 Pro adds the ability to access very large folders (with terabytes of data), folder permissions and ownership controls, the ability to synchronize across all devices associated with a specific identity, and priority technical support.
Sync 2.0 Pro will be offered for $40 per year in Q1 2015.
On Monday, a post on the Hackito Ergo Sum website questioned the security of BitTorrent Sync and suggested the software could not be trusted because it's not open source.
BitTorrent addressed the issues raised in its own post, noting that the analysis does not represent a professional security audit. "We've gone through the claims made on Hackito and after reviewing it in full, we do not feel there is any cause for concern," wrote Konstantin Lissounov, BitTorrent Sync General Manager.
Get the latest information to migrate your systems, services, and applications to the next level at Enterprise Connect. Cisco, Microsoft, Avaya, and Oracle will lead the keynote lineup, and thought leaders from enterprises and vendors will cover the full range of platforms, services, and applications that will simplify your migration to next-gen communications and collaboration systems. Register for Enterprise Connect with code DIWKWEB to save $100 off the early-bird rate. It happens in Orlando, Fla., March 16 to 19.
Never Miss a Beat: Get a snapshot of the issues affecting the IT industry straight to your inbox.
You May Also Like
---