Can Low Code Measure Up to Tomorrow's Programming Demands?
Can Low Code Measure Up to Tomorrow's Programming Demands?
It might be useful for organizations to adopt AI, automation, low-code, or no-code options for software development, but there may be limits to weigh.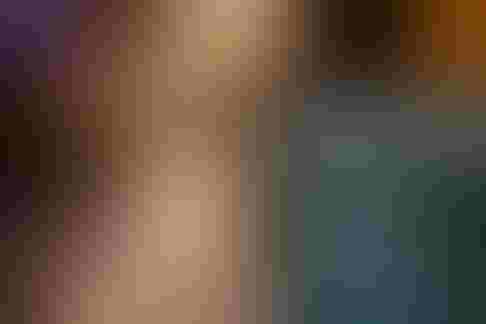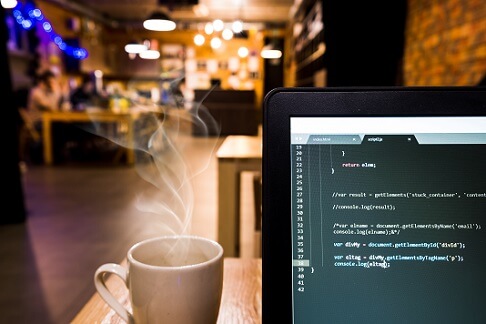 Image: Nickolay Khoroshkov - stock.Adobe.com
Forrester recently issued a some predictions for 2021 about changes that software developers could face, which include increased use of automation to write code and the role low code software development may play in the deployment cycle. While there is potential for software development to evolve yet again, some debate exists among experts and stakeholders, including OutSystems, about how this might take shape.
There is some disagreement on whether AI and machine learning will be able to write code, says Forrester's Jeffrey Hammond, vice president and principal analyst serving CIO professionals. "One camp is saying, 'In the future, AI is going to write a lot of the code that developers might write today,'" he says. That could lead to less demand for developers, with fewer positions to be filled. The counter view, Hammond says, is that software development is a creative process and profession. For all its capabilities, AI has limits that might not match the novel thinking of developers, he says. "Some of the most valuable code that's written is also the most creative code."
Today AI is used successfully in testing, Hammond says, which many developers might be loath to writing test cases for. He sees market adjacencies to that with development tools such as Microsoft Visual Studio that has a feature that can predict what a developer may type next, then make that available for the developer to click. "You've got examples of where these tools are augmenting developers' working habits and making them more productive," Hammond says. In the creative space, Adobe Sensei technology can help designers automate tedious tasks, he says, such as stitch together photos or remove undesired artifacts from content.
It remains to be seen whether the implementation of automation can lead to complete replacement of developers. "My personal view is that it's going to be on the augmentation end," Hammond says. "We're going to continue to see use cases pop up where AI is working side-by-side with developers as we move into the future."
In some ways, the discussion of AI writing code follows a path set in motion by prior developments in this space. "There's a reason why I don't have to write machine code anymore," he says. "Compilers take that work off my plate."
This trend also ties into the rise of low code, Hammond says, which allows for more focus on business operations than coding. Under the pandemic, many organizations turned to low-code resources to write applications they need to deploy immediately, he says. That includes tracking and tracing applications, as well as employee check-in applications. "We saw systems integrators picking up these tools to help their customers very quickly deploy these sorts of applications," Hammond says.
In developer surveys conducted by Forrester, some 44% of responding organizations are using low-code tools now, he says. "Given the rate of uptake we've seen through the pandemic, we expect that to increase, which is why we put the number 75% out there for next year."
With more organizations experimenting with low code, Hammond says it raises discussions among Forrester's clientele. "One of the things they said is they don't have a lot of developers on staff." Maximizing the leverage of those developers can be useful to organizations, he says.
There are limitations to what low code can do, Hammond says. Only a few examples exist of low-code tools being used to build consumer-facing applications, he says. "If user experience to you means having fine-grain control over exactly how the user interface renders, most low-code tools are going to hit a wall at some point."
On the other hand, Hammond says if priority for user experience means making sure the right data is available at the right time and the business process is effective, low code can be effective.
Paulo Rosado, founder and CEO of OutSystems, a provider of a low-code platform, says there has been a promise since the late 1980s about empowering the edge of organizations to build software autonomously. "This new wave of no-code tools is no different from that," he says. There are constraints, Rosado says, when working with a visual development paradigm because it restricts what is plausible to simplify the process, which might leave organizations at a dead end. "The moment you hit a particular limitation in those platforms, you're stuck," he says. This can happen if a small application built at the edge of the organization grows and hits the proverbial wall, Rosado says.
OutSystems has dealt with tradeoffs of detecting when no-code visual development reaches its limits and normal code needs to take over. "That's why you see no-code platforms announcing that they can be extended with coding language," he says. To address this, Rosado says his platform has been built up to not need such extensions. OutSystems does allow customers the extend into code for specific needs, he says.
The forces at play in no and low code include the amount of software organizations need to see built, which increases exponentially every 10 years, Rosado says. "Fundamentally every organization is becoming a software developer," he says. "You need to develop your own software because that's the only way you can differentiate yourself." The backlog of tasks that need to be completed is also scaling up, Rosado says, at time when developing software is becoming more complicated.
The benefit low code offers might be the opportunity it creates, even with its limits, for organizations to get a better handle on the demand for software rising at the edge and elsewhere across the ecosystem, he says. "With this turmoil of technology, these platforms give some insulation that ensures you are building software for the future and the amount of technical debt you create is much, much smaller," Rosado says.
For more content on low-code and no-code development, follow up with these stories:
NOAA Fisheries Talks Going No-Code for Project Management
Lessons in Efficiency from a No-Code Use Case: Project HOME
Never Miss a Beat: Get a snapshot of the issues affecting the IT industry straight to your inbox.
You May Also Like
---