Cloudera Trash Talks With Enterprise Data Hub Release
Cloudera Trash Talks With Enterprise Data Hub Release
Cloudera repackages its software and services to compete with IBM, Teradata, and Hadoop rivals Hortonworks and MapR.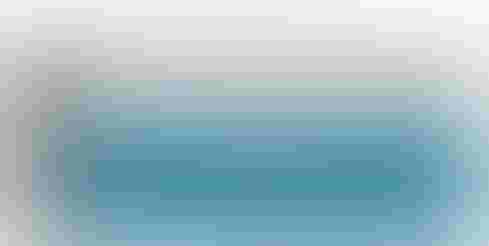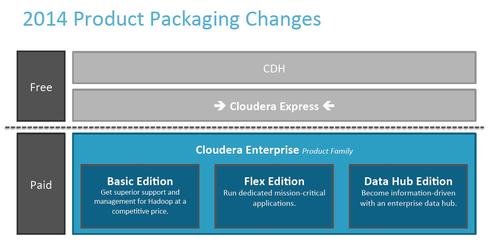 Cloudera introduced new packaging and pricing setups for its Hadoop distributions on Monday, delivering a top-of-the-line Enterprise Data Hub offering that the company says will shake up competition in the data management market.
"Increasingly, our customers are not viewing the relevant comparison as Cloudera versus Hortonworks," Matt Brandwein, Cloudera's director of product marketing, told InformationWeek. "They're viewing it as Cloudera versus Hortonworks plus Teradata Aster, or, if you're talking to an IBM shop, Cloudera versus IBM BigInsights plus Netezza."
Preannounced last fall, Cloudera's Enterprise Data Hub offering includes its core open-source distribution, now called Cloudera Express; the Cloudera Manager management console; and all of the vendor's "premium" components: the HBase NoSQL database, Cloudera Impala (SQL-on-Hadoop query), Cloudera Search, Apache Spark (for in-memory and streaming analysis), and Cloudera Navigator to provide access control and auditing. Cloudera didn't spell out its new pricing, but it said customers now get everything with Enterprise Data Hub for about the same price it used to charge for its Enterprise Edition with two optional premium modules.
[Want more on big data? Read 16 Top Big Data Analytics Platforms.]
For customers with more focused needs, Cloudera introduced a Flex Edition that includes Cloudera Express, Cloudera Manager, one premium component (most likely HBase or Impala), and support. A new Basic Edition -- aimed at those just getting started with Hadoop -- includes Cloudera Express, Cloudera Manager, and support.
According to Cloudera, the new packaging better reflects the way customers are buying and using Hadoop, and it avoids back-and-forth contract negotiations as companies grow into the use of Hadoop. Brandwein said the most mature companies are putting Hadoop at the center of their data management plans.
"We have many, many customers that are substituting an enterprise data hub built on Hadoop for incremental purchases of a whole range of data management infrastructure, including relational databases, enterprise data warehouses, storage, and mainframes," Alan Saldich, Cloudera's vice president of marketing, told us.
Challenging Teradata specifically, Brandwein said Cloudera's Enterprise Data Hub offers a superior Hadoop distribution to that offered by Teradata partner Hortonworks. He also pitched Impala as an answer to Teradata Aster for data discovery and analytics. "Impala on top of core Hadoop gives you all the scalability, flexibility, and economic benefits of Hadoop, plus the ability to run interactive SQL queries, in-memory machine-learning algorithms, out-of-the-box analytic functions, plus search."
In a comparison to IBM's BigInsights Hadoop distribution and the Netezza massively parallel processing database management system, Brandwein said, "There's not a lot of reason why you couldn't port most of those workloads over to Cloudera" Enterprise Data Hub.
Cloudera said Enterprise Data Hub delivers enterprise-oriented features that Hadoop distribution-and-support competitors (such as Hortonworks and MapR) still lack. For example, Brandwein said Hortonworks capabilities for roll-based access controls and column- and row-level security, are still in the labs, and Hortonworks completely lacks search and data-governance features. As for SQL-on-Hadoop querying, "Hortonworks talks about Stinger as if it were shipping and as if it were fast," while Cloudera Impala trounces Hortonwork's currently shipping Hive software on query speed.
As for MapR, its search option is a separately licensed product, not native to the distribution, Brandwein said. Its security is "limited to HBase," and it has no role-based access controls.
InformationWeek contacted IBM, Teradata, Hortonworks, and MapR for comment on Cloudera's competitive statements, but by press time only Hortonworks had responded to our inquiry. "While Cloudera tries to differentiate with a proprietary approach, the open source community momentum and delivery of enterprise-relevant capabilities only speeds up further," said Shaun Connolly, vice president of corporate strategy at Hortonworks.
Connolly detailed some open-source components that he said counter each of Cloudera's assertions about what's lacking in its distribution. (You can read his full response -- along with other responses to come -- in the comments area below.)

Some might say that Cloudera is getting a little ahead of itself by seeing such a big role for Hadoop and seeing itself as a competitor to the likes of IBM and Teradata. Gartner analyst Merv Adrian, for example, calls Cloudera's Enterprise Data Hub strategy "aspirational." In a recent webinar (registration required), he revealed attendee survey data that shows that many practitioners are still struggling just to find value in Hadoop. Almost half of attendees, cited its lack of a clear value as its biggest barrier to adoption. Others complained about primitive integration with infrastructure and the lack of available talent to run Hadoop clusters and analyses.
Cloudera counters that about a third of its customers are ready for the Enterprise Data Hub strategy, while a third use Hadoop for very specific needs appropriate to the Flex offering, and a third are just getting started and will find the supported Basic offering most appropriate.
Cloudera's competitive claims will certainly get people talking, but it will likely take customer success stories -- and plenty of them -- to convince practitioners that they need Hadoop, let alone an Enterprise Data Hub.
Too many companies treat digital and mobile strategies as pet projects. Here are four ideas to shake up your company. Also in the Digital Disruption issue of InformationWeek: Six enduring truths about selecting enterprise software (free registration required).
Never Miss a Beat: Get a snapshot of the issues affecting the IT industry straight to your inbox.
You May Also Like
---