Cortana: Windows Phone 8.1's Killer App?
Cortana: Windows Phone 8.1's Killer App?
Halo attracted users to the Xbox. Will digital assistant Cortana do the same for Windows Phone 8.1?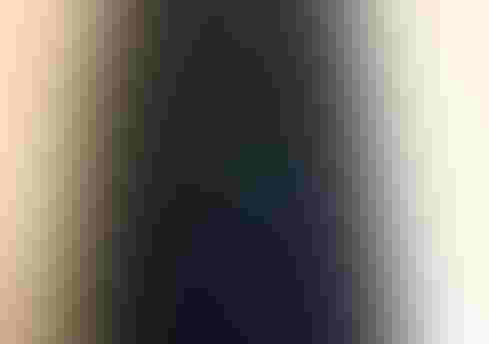 <b>A screenshot from a video posted by UnleashThePhones.com allegedly shows Cortana, Microsoft's rumored competitor to Siri and Google Now.</b>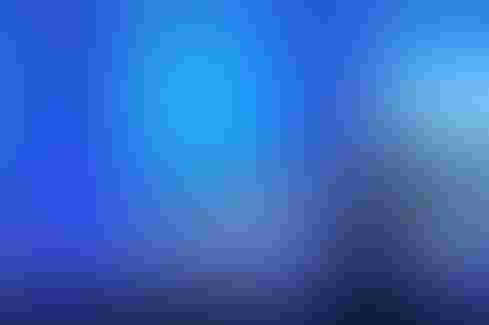 7 Mistakes Microsoft Made In 2013
7 Mistakes Microsoft Made In 2013 (Click image for larger view and slideshow.)
Does Microsoft finally have a killer consumer app? The company hasn't publicly acknowledged Cortana, its much-rumored competitor to Apple's Siri and Google's Google Now. But evidence of Microsoft's alleged digital assistant continues to leak online, pointing to a possible debut in April, when the company is expected to reveal Windows Phone 8.1 at its Build Conference for developers.
Microsoft representatives often point out that Windows devices can "do more" than competitors. In some ways, this is true. Unlike iPads, Windows 8.1 tablets offer true multitasking, and unlike iPhones and Android handsets, Windows Phone devices boast subscription-free access to mobile Office apps. But there's a difference between a product with which people can do more and a product people choose to use -- and lately, consumers and businesses have increasingly chosen non-Windows platforms. That's why Cortana could be so important.
[Is Windows really losing share to Chrome OS? Read Where Are All The Chromebooks?]
Cortana details began trickling out last June, when, in an incident that evokes the iPhone prototype left in a Bay Area bar, a lost Nokia phone ostensibly running an early build of Windows Phone 8.1 was left on a bus and subsequently offered on Craigslist. Since then, new details have been gleaned from the Windows Phone 8.1 SDK, which Microsoft recently pushed to select developers, as well as from new leaks, including a YouTube video posted by the site UnleashThePhones.com that purports to show Cortana in action.
Cortana appears to offer many of Siri and Google Now's capabilities, including the ability to address the user by a preferred nickname; answer questions about weather, stocks, and other news; remind users of upcoming appointments and events; and provide context-based recommendations using location-aware services.
It will purportedly appear as a circular icon that will animate when it is processing a request, potentially giving Cortana some personality. The digital assistant unsurprisingly seems to rely on the user's Microsoft account, which will reportedly include granular controls to limit how much personal data, such as emails and calendar appointments, Cortana can scan. Well-connected ZDNet reporter Mary Jo Foley, who accurately reported many pre-released Windows 8.1 details, reported in September that Cortana will eventually expand from Windows Phone to other Microsoft platforms -- a plan that, with Apple now integrating Siri into cars, seems reasonable.
Cortana appears to be at least broadly feature-competitive with market leaders, but to succeed, Microsoft will need to not only deliver superior functionality, but also navigate a potential minefield of security and privacy concerns. Nevertheless, known features aren't what make Cortana enticing; rather, it's the rhetoric with which Microsoft leaders have hinted at the product.
According to ZDNet, Cortana will rely on Microsoft's Satori technology, which is currently used in Bing. Bing director Stefan Weitz teased as much in July, telling CNET that Siri and Google Now offer a "shallow understanding of the world" and that Microsoft would not ship a competitor "until we have something more revolutionary than evolutionary." He commented that Satori is powered by more than 50,000 nodes in Microsoft's cloud.
Retired CEO Steve Ballmer added kindling to the fire in July, when he announced the company's "One Microsoft" reorg. The company's technology "will understand people's needs and what is available in the world, and will provide information and assistance," he wrote in a publicly-released memo, adding, "Our UI will be deeply personalized, based on the advanced, almost magical, intelligence in our cloud that learns more and more over time about people and the world."
Microsoft co-founder Bill Gates has made similar remarks, stating in July that Microsoft software can become a "powerful assistant" and adding in February, shortly after agreeing to mentor new CEO Satya Nadella, that Microsoft's investments in machine learning are among its most promising.
"Cloud" has probably been the biggest Microsoft buzzword during Nadella's brief tenure -- but "machine learning" hasn't been far behind. The concept played heavily into the company's recently revealed Office 365 roadmap, for example, which seeks to facilitate more collaborative projects by predicting individualized user needs.
The contextually aware, predictive, and personalized technology likely to drive Cortana is about more than smartphones; it's about providing a layer of intelligence and individualization across the entire Windows ecosystem. If successful, it could recast how many Microsoft critics think about investments such as Bing. As a search engine, Bing is a multibillion-dollar loser whose greatest accomplishment has arguably been blocking Google from an all-out monopoly. But as the core of a platform of intelligent and individualized apps, Bing and its underlying technologies aren't as easy to dismiss.
Microsoft execs have been touting Bing as a development platform for more than a year, and the effort hasn't yet proved disruptive to app makers' priorities. The company clearly believes digital experiences will be shaped by the cloud and machine learning, but it needs a focal point to crystalize this enthusiasm. Compared to competitors, Cortana is late to market -- but if Microsoft offers a product that's worth the wait, the company could finally turn a crucial corner in achieving mobile relevance.
Engage with Oracle president Mark Hurd, NFL CIO Michelle McKenna-Doyle, General Motors CIO Randy Mott, Box founder Aaron Levie, UPMC CIO Dan Drawbaugh, GE Power CIO Jim Fowler, and other leaders of the Digital Business movement at the InformationWeek Conference and Elite 100 Awards Ceremony, to be held in conjunction with Interop in Las Vegas, March 31 to April 1, 2014. See the full agenda here.
Never Miss a Beat: Get a snapshot of the issues affecting the IT industry straight to your inbox.
You May Also Like
---