Coursera MOOC Embraced By 10 State University Systems
Coursera MOOC Embraced By 10 State University Systems
State programs will tailor Coursera resources to their own needs, blending its content with their own.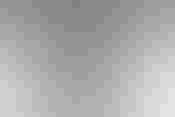 Inside Eight Game-changing MOOCs
Inside Eight Game-changing MOOCs(click image for larger view and for slideshow)
Public university leaders in 10 states will work with Coursera to adapt aspects of the massive open online course platform to their needs through a partnership announced Thursday.
Coursera, a for-profit MOOC best known for offering courses from elite private universities, will provide access to its platform and an a la carte menu of course modules such as videos, allowing partner universities to use the content in blended learning scenarios with on-campus students or create their own online offerings.
The partners comprise a mix of university systems and flagship universities: State University of New York (SUNY), the Tennessee Board of Regents and University of Tennessee Systems, University of Colorado System, University of Houston System, University of Kentucky, University of Nebraska, University of New Mexico, University System of Georgia and West Virginia University.
[ Textbooks that talk back? Read more at CourseSmart Recognized For E-Textbook Analytics.]
"We've looked at our student population, and most of our students taking courses are the ones who already have degrees," Coursera's Daphne Koller said in an interview. Koller shares CEO duties with her co-founder Andrew Ng, and both are computer science professors at Stanford University. While it's great to be promoting lifelong learning, Koller said, "We realized in order to address the fundamental problems in higher education, we needed to work with the students who needed it the most." In other words, the company needed to be working with the state university systems that serve about 70 percent of the students in higher education.
These new partners will not be offering MOOCs in the same mode as others in the Coursera catalog. They will have the option of publishing either publicly or through a private section of the website reserved for their own students. An instructor could decide to use selected videos from a Coursera course, and then add in a few of his own plus some additional quizzes, according to Koller.
While the partnership is official, some of the universities are just starting to develop plans for putting it into practice, and their approaches will vary. The University of Kentucky plans to create two different introductory chemistry courses, designed by its faculty but possibly including some MOOC content and other open educational resources, senior vice provost and CIO Vincent Kellen said in an interview. The target is to have those offerings ready to go for January 2014.
"Our initial thought: Could this be a good platform for reaching high school students and early college students? We thought it could, particularly for chemistry," Kellen said. That audience includes those high school students preparing to take the AP Chemistry test -- knowing that if they earn a high enough score they won't need to take the course in college -- as well as under-prepared freshmen and students preparing to transfer from community college. With some advance online preparation, Kellen explained, these students will likely be better prepared to pass the required college science course.
Although the University of Kentucky offers some of its own online courses, the Coursera platform is designed to address larger audiences, something that will be needed to serve high school students from around the state and beyond, Kellen said.
While the University of Kentucky is developing online courses, the University System of Georgia is thinking primarily in terms of incorporating existing MOOC content into instruction, chief academic officer Houston Davis said. "In all the excitement generated by MOOCs, there has been a lot of emphasis placed on the development of courses, as opposed to how it can or should be used," he said. "Utilization -- that's where the interest of our system, or several of the institutions within our systems, lies."
By working with Coursera, Davis hopes to advance the goals of the Complete College Georgia program aimed at improving affordability and access to college instruction, as well as student retention and success. That means a particular focus on using online and blended learning for core courses every student must take. Pure online courses might be offered in combination with proctored exams that would justify giving credit for the course. Each university within the Georgia system will have the freedom to make its own plans for how to use Coursera resources, although they negotiated terms on a system level and will be comparing notes as they go along, according to Davis.
The Georgia Institute of Technology, which is part of the state system, has already created Coursera courses. Some of the Georgia Tech MOOCs could tie in with the state's core courses strategy, Davis said. They include introductory topics such as Introductory Physics I with Laboratory and First-Year Composition 2.0, along with more advanced ones like Software Defined Networking. A backlash against the MOOC phenomenon has been building for months, particularly among faculty members who are suspicious that they will become tools for political agenda that seeks to undermine public education and replace it with commodity online resources. Even at elite institutions such as Harvard, which partnered with MIT to create the edX MOOC platform, liberal arts professors are protesting the rush to embrace MOOCs, which they worry will undermine the personal, intellectual connection inherent to a liberal arts education.
University of Kentucky's Kellen said he has his share of MOOC skeptics on campus, but the approach his institution is taking to partnering with Coursera has helped mollify them. "In this particular case, we're all agreed it's very important to improve the readiness of students who enter college and the success of their first years here -- at least we have a common cause, in that sense," he said.
Kellen added that the Coursera partnership also provides an opportunity to prove how combining online content with face-to-face learning provides a better result. Besides, he pointed out, in the introductory courses where MOOCs will be applied first, students rarely get an intimate personal experience as it is.
"We've been growing our own version of the MOOC for years -- it's called the large lecture hall," Kellen said. The MOOC approach could be the key to managing high-volume course requirements more effectively. "If everybody focuses hard on how to make students successful, that's the right angle."
This new group of partners will not be on quite the same footing as the universities Coursera has worked with in the past, meaning they haven't necessarily been invited to publish the courses they create to the MOOC platform's main catalog. They have the option of making their courses public, but those courses will appear in a separate section of the website.
According to Koller, that division is being justified for a mix of "capacity and quality" reasons. "Coursera's initial focus on elite institutions, whose courses were offered under the brand of the institution, helped ensure that they have a strong motivation -- as strong as or stronger than ours -- for providing high-quality courses to maintain their reputation." She added that Coursera wants to maintain a reputation for quality but doesn't have time to scrutinize every course.
"Right now, we're not opening the doors to everyone because we just don't have the resources to do that quality control."
Follow David F. Carr at @davidfcarr or Google+, along with @IWKEducation.
Never Miss a Beat: Get a snapshot of the issues affecting the IT industry straight to your inbox.
You May Also Like
---