CTOs Should Lead Software Dev Upskilling Efforts
CTOs Should Lead Software Dev Upskilling Efforts
Software developers need an environment in which they can expand their experience and breadth of skills to be a productive -- and evolving -- member of a developer team.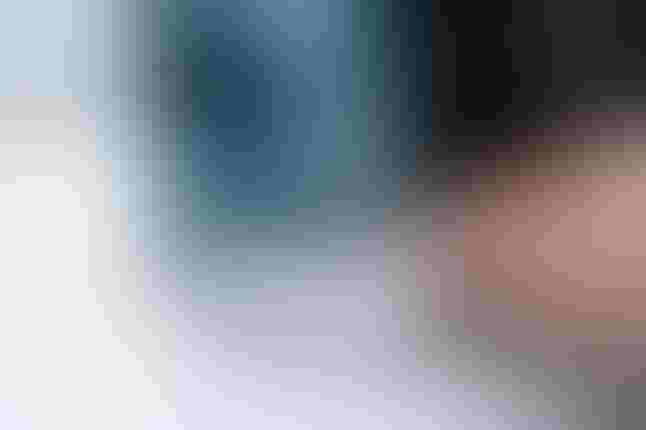 Andriy Popov via Alamy Stock
Chief technology officers have a central role to play when it comes to keeping the business competitive and should play a central role in any roadmap concerning upskilling or reskilling of IT talent, including software developers.
The pace of technology innovation, most notably with design systems, cloud platforms, and AI/ML technologies, has dramatically changed what software developers should know and master.
By being involved in the upskilling of software developers, CTOs can ensure that technology is being effectively utilized, resulting in products or services moving to market faster and better business outcomes overall.
"A good technology strategy takes both the business goals and the technology trends on the market into account," says Fredrik Hagstroem, CTO of Emergn. "Incorporating new technologies for automated processing, data capture, and personalized experiences changes the technology skills needed."
He explains a successful upskilling strategy aligns workplace training programs with an organization's goals and employees' aspirations. 
"It should take a long-term view towards a measurable career goal for the individual," he adds. "That may include re-skilling for a new position or progression in the individuals' current skillsets."
Hagstroem says he believes the key to a successful upskilling strategy is breaking up the learning journey in small increments, so individual skills can be learned just-in-time, for when they are needed.
"Skills and knowledge are best acquired when the learning is work-based and practiced on the job as opportunities to demonstrate and hone the skills arrive," he notes.
Investing in Homegrown IT Talent
Doug Murray, CEO of Auvik, explains that despite recent sweeping layoffs at many of the tech giants, there is still a tech and IT talent gap, and one of the most effective ways for organizations to overcome this is by investing in their people.
"Rather than hunting for the perfect candidate with all of the right qualifications and experience -- which could be a fool's errand in this climate -- CTOs should be focused on how to train and upskill existing employees," he says.
Murray adds CTOs need to be directly involved with upskilling because they must maintain a pulse on what skills or knowledge bases are emerging that will be critical to evolving and modernizing their IT infrastructure and tech stack.
Hagstroem agrees, pointing out today's work environment is also shifting, with employees wanting opportunities to continuously grow and learn, and looking for employers that are invested in their growth.
Agile CTOs Know Where to Bolster Software Skills
Forrester analyst Jessica D'Oliveira points to technologies like low code, which are being adopted to leverage low-code professional developers and citizen development strategies to fill the increasing demand for modernization and digitalization.
"This technology shift will affect firm and their ability to be agile, so CTOs need to stay abreast of how employee education will translate into carrying out [an] organization's initiative to stay agile using these technologies," she explains.
D'Oliveira adds that CTOs can translate the needs of the organization into the vetting of solutions that will execute those needs and support the various personas of employees that will engage technology. "This is important, because most firms are aligning with the idea that anyone can be a creator of digital solutions with tools like low code."
Murray says as technology executives, it is important to give back to the company's employees and be involved in their growth.
"Investing personal time to mentor, coach and support training initiatives for employees is critical for CTOs and other tech leaders," he says. "After all, you reap what you sow."
From Murray's perspective, too often this is a gap in most tech companies, but it can be a great benefit for both the individual employee as well as the overall company. 
Demand for Advanced Competencies
D'Oliveira says as technology advances, so will the demand for advanced competencies in the workforce.
"Technologies like automation and AI will take over lower value repetitive work, requiring employees to take on skills that have a higher value in business, support organizational resiliency, and keeps employee knowledge of technology equally relevant and in demand in their organization," she says.
Murray agrees upskilling is important not just for helping to address the tech talent gap, but also to keep employees engaged, productive and loyal to the company.
"That said -- loyalty has its limits, and rightfully so," he says. "CTOs and other tech leaders should expect their employees to grow and learn at their company, but then eventually go on to pursue other career opportunities and challenges."
That means CTOs should recognize that being known as a company that produces rockstar tech professionals is just as good -- if not better -- than trying to hang on to those employees forever.
"Time and again it has been proven that strategies that focus on what is best for the individual employee -- including investing in their growth and continued education and upskilling -- is more effective than thinking purely about what is best for the company," he says.
D'Oliveira points out it's also important for CTOs to involve the perspective of the organization's IT department. "Partner with managers and supervisors to champion change management and support employee training and open the floor to employees to capture a full view of what the organization needs from their vantage point as well as what they need to be successful."
Hagstroem says he believes upskilling will continue to grow in importance, because to generate lasting performance, businesses must create environments that foster high-performing teams.
"Organizations will need to continue to focus on upskilling," he says. "It's not just about ensuring employees can do their job but investing in their people in order to retain talent." 
What to Read Next:
Use a Skills-Based Strategy to Address the Tech Talent Crunch
The 5 Hottest US Job Markets for IT Professionals
Modern App Dev: An Enterprise Guide
Jobs Are Getting in the Way of Work (Here's What's Coming Next)
Never Miss a Beat: Get a snapshot of the issues affecting the IT industry straight to your inbox.
You May Also Like
---