Dell Bolsters Analytics Software, Taps Microsoft Azure ML
Dell Bolsters Analytics Software, Taps Microsoft Azure ML
Dell extends its big data analysis capabilities, adding natural-language processing and integrating Microsoft Azure Machine Learning services.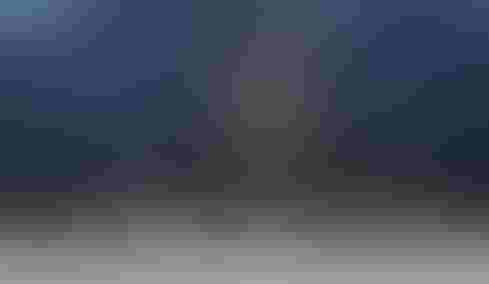 Michael Dell on the live feed from this week's Dell World conference.
10 Wacky Kickstarter Projects That Succeeded
10 Wacky Kickstarter Projects That Succeeded (Click image for larger view and slideshow.)
Dell Software advanced its push into the big data world on Wednesday by integrating formerly separate analytics capabilities and by partnering with Microsoft to use its cloud-based Azure Machine Learning (Azure ML) service.
Before Wednesday's announcement at Dell World, the vendor had two separate analytics products. The foundation is Statistica, which was acquired in March along with the vendor Statsoft. Statistica is a lower-cost competitor to the likes of SAS and IBM SPSS. The on-premises software handles data mining, predictive analytics, machine learning, and analytics workflows from data modeling to scoring, to business-rules development and deployment into predictive applications.
[Want more on another Dell software play? Read Dell Focuses On Security.]
The second product is Kitenga, which was picked up in 2012 through Dell's acquisition of Quest Software. Kitenga is the narrower of the two products, designed to connect to and apply natural language processing, entity-extraction, and sentiment-analysis capabilities to text-centric information from big data sources such as Hadoop, NoSQL databases, and social data streams.
Now that all of Kitenga's capabilities have been integrated into Statistica, Dell says it can connect to any conventional or big data source and support a range of analytic techniques.
"If a Statistica user wants to analyze data on Teradata, MySQL, MongoDB, Cassandra, or something else, they'll be able to connect natively," said John Whittaker, executive director of product marketing, information management.
Dell is also introducing a Native Distributed Analytics feature that lets Statistica users, including PhDs, business analysts, or those consuming pre-built models export those models into native languages such as SQL and Java. "You can run as many models as you'd like, dropping a Java-based model onto a Hadoop cluster, a SQL-based model into Teradata, and a model for creating word clouds on a JSON database like MongoDB," Whittaker said.
Once the new Statistica is released later this month, Dell will have a pretty good story on the analytic software front. But with so much interest in cloud capabilities, Dell also decided to partner with Microsoft to offer that vendor's Azure ML as an integrated service that can be invoked from within Statistica. And by adding Dell's cloud-oriented Dell Boomi data-integration capabilities, Whittaker foresees great possibilities for delivering analytics to cloud-based applications.
"We can put in an Azure ML node into Statistica that looks like any other node, but you can use it to do something like customer-churn analysis," Whittaker said.
Possible uses include handling peak processing demands with cloud-based capacity. In some cases privacy-sensitive data might need to reside behind the firewall, but Statistica could be used to anonymize that data, send it up to Microsoft's highly scalable Azure processing environment, and then bring the results back on-premises for correlation with privacy-sensitive data.
Like its competitor HP, Dell is working hard to become a bigger player in software, the point for both companies being to bolster profits. Both companies also face stiff competition from the likes of IBM, Oracle, and independents. Dell now has a stronger analytics portfolio, but the combination of Boomi for data integration and Toad Data Management products, picked up from Quest Software, isn't exactly comprehensive.
Dell might be smart to stay out of the competitive database and Hadoop businesses, where it has a raft of partnerships, but at the very least it could stand to beef up its data-management chops in the areas of data quality, master-data management, and data integration. Time and competitive moves by HP and others will shape the course ahead.
What will you use for your big data platform? A high-scale relational database? NoSQL database? Hadoop? Event-processing technology? One size doesn't fit all. Here's how to decide. Get the new Pick Your Platform For Big Data issue of InformationWeek Tech Digest today. (Free registration required.)
Never Miss a Beat: Get a snapshot of the issues affecting the IT industry straight to your inbox.
You May Also Like
---