DigitalOcean Cloud Expands In Europe, Asia
DigitalOcean Cloud Expands In Europe, Asia
Young, developer-oriented service increases Amsterdam footprint, preps new datacenter in Singapore.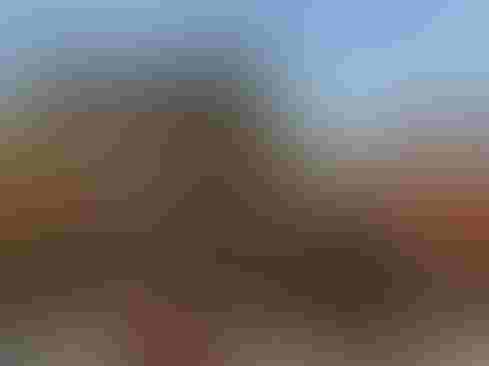 Image courtesy of <a href="http://en.wikipedia.org/wiki/File:Port_of_Singapore_Keppel_Terminal.jpg" target="_blank">Wikipedia</a>.
DigitalOcean, one of the fastest-growing cloud services, is opening a new datacenter in Amsterdam with private networking and future IPv6 service. It will add a Singapore site by the end of January.
The new center has the capacity to supply IPv6 service but that service is not yet available; it will be launched at an undisclosed future date. DigitalOcean also has created a one-click image of a popular open-source Docker server that developers can activate.
The new flagship facility initially will consist of a modest 500 servers, but will have the option to expand to 10,000 servers. CEO Ben Uretsky said DigitalOcean will be watching its rate of expansion in Europe and be ready to move to 1,000 servers at the end of the first quarter. As a sign of where it thinks its European footprint is headed, DigitalOcean purchased 100,000 IP addresses for the new facility. It's equipped with Juniper routers to carry traffic on private lines from the datacenter to various destinations.
At the start of the year, DigitalOcean had facilities in New Jersey, California, and Amsterdam. Its original 1,000-server capacity in Amsterdam is expected to double in 2014 with the addition of more servers to the new facility, Uretsky said in an interview.
It moved its East Coast datacenter from N.J. to New York City in August, cohosting with Telx at the communications hub at 111 Eighth Ave. DigitalOcean plans to open its first Asian datacenter, in Singapore, by the end of January, Uretsky said.
[ Want more on DigitalOcean? See DigitalOcean: Developer-Friendly Cloud Service On A Budget. ]
DigitalOcean is an early implementer of solid-state disks in its datacenters, putting 1,920 Gbps of SSD throughput on a host server. The high-speed storage allows a DigitalOcean customer to log in and activate a virtual server within 55 seconds, the company's website claims.
It also competes by offering low prices, although its basic server is a microtype that Amazon Web Services has eliminated from its lineup. The standard-issue, get-started server for developers has a virtual CPU equivalent to a single core of a 2-GHz Xeon processor with a modest 512 MB of RAM and 20 GB of SSD storage.
DigitalOcean charges 0.7 cents an hour -- 2.1 cents for three hours -- for such a server. If an average month has 720 hours in it, that bill comes to $5.04, but DigitalOcean rounds it off at $5 a month if developers use a monthly billing system.
There's no exact equivalent in the Amazon catalogue of instances, but its m1 small server comes with one virtual CPU equivalent to a Xeon core of older vintage than DigitalOcean's, 1.7 GB of memory, and 160 GB of disk storage. Such a server is available at 6 cents an hour, with Reserved Instances or Spot instances of the same size available at lower prices.
Uretsky said his firm "has no hidden fees," and the $5 per month covers use of network data transfers at no additional charge.
"We're trying to make developers' lives easier and allow them to write code faster," said Uretsky. Part of that effort was creating a readily available Docker server, which acts like a shipper's standardized freight container in moving software around.
A developer can use Docker to contain his application, application server, database connections, and Web server, and then move the assembly into a different environment where it works through Docker's standard interfaces. "It creates a much simpler way to move things around," said Uretsky.
DigitalOcean got off to a fast start earlier this year after leaders of the Ruby on Rails community discovered and moved onto it, including putting Rails documentation on its servers. Netcraft reported that DigitalOcean, after a year's operation, at the end of 2012 ranked 568th among service providers. By mid-2013, its customer base swelled, its server count grew from 100 to 7,000, and it moved up to number 72 among service providers, Netcraft said. Only Amazon and Chinese search engine Alibaba expanded faster during that period.
Ryan Bates's screencast service for Ruby on Rails users, RailsCast.com, moved onto DigitalOcean, bringing a large following of Ruby developers. DigitalOcean is trying to create a favorable environment for PHP, Node.js, and other developers by borrowing an idea pioneered by Heroku and providing build packs for developers. A build pack is a group of scripts that assemble source code with the right safeguards and in the right sequence for compiling and doing initial test runs.
The crucible of cloud, big data and distributed computing is hell on systems. Will application performance management cool down complexity -- or just add fuel to the fire? Also in the new, all-digital APM Under Fire special issue of InformationWeek: Cloud industry heavyweights discuss the pros and cons of OpenStack support for Amazon APIs. (Free registration required.)
Never Miss a Beat: Get a snapshot of the issues affecting the IT industry straight to your inbox.
You May Also Like
---