DigitalOcean Expands Developer Cloud To Singapore
DigitalOcean Expands Developer Cloud To Singapore
Upstart service provider opens sixth datacenter, plans for new UK facility and more developer tools.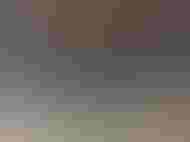 Servers in DigitalOcean's Singapore facility. <br>(Image credit: Digital Ocean.)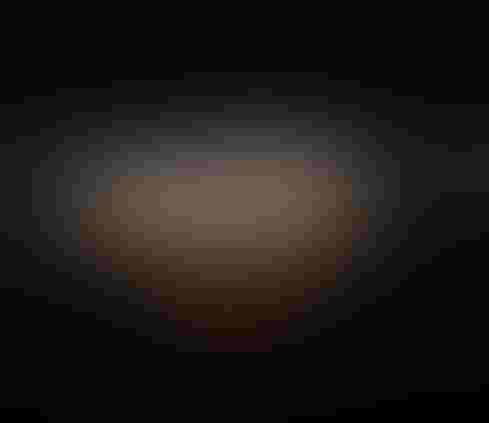 Top 10 Cloud Fiascos
Top 10 Cloud Fiascos (Click image for larger view.)
Developer-friendly DigitalOcean is expanding into Asia with a new cloud datacenter opening in Singapore Tuesday. It will serve developers in Australia, India, Southeast Asia, and Japan, according to founder Mitch Wainer.
DigitalOcean will fire up 150 servers in a new Equinix facility in Singapore to get its Asia/Pacific region going. Wainer said those five racks will be just a start if DigitalOcean follows the pattern of rapidly adding more developer accounts, as it has in North America and Europe. It has an option with Equinix for more space in the same site.
At the start of 2013, DigitalOcean had 2,000 users and was just starting to gain a flood of Ruby developers that would boost its server count from 100 to 7,000 by July. As of last week, it had 163,000 active accounts and was expanding at the rate of 1,000 accounts a day.
The rapid expansion appeared at one point to be DigitalOcean's undoing. In March last year, some customers complained they found previous users' data unwiped and still resident on the disk they had been assigned. And, in late 2013, a Berlin hacker posted on GitHub that he could read a previous customer's data on a DigitalOcean disk.
[Want to learn more about how rapid expansion leads to missteps? See 6 Cloud Upstarts To Watch.]
Wainer acknowledged in an interview that DigitalOcean had made wiping the disk clean a customer's option instead of continuing it as a default practice, and it shouldn't have. "It affected 0.01% of customers," but with DigitalOcean's expanded customer base, that's still 1,630 or "still quite a lot of them," he said.
The complaints prompted the firm in January to renew the wiping of all customer data off a disk whenever a virtual server is destroyed. "We had made scrubbing a droplet [DigitalOcean calls its virtual servers a droplet] an option, and we needed to ensure scrubbing occurs 100% of the time," he said.
With that flap behind it, DigitalOcean is once again trying to appeal to developers by offering a virtual server for $5 a month, along with access to popular developer frameworks and tools. Wainer said DigitalOcean's services are still "very bare bones" compared to an Amazon or a Google App Engine, but they are also what a new class of developers prefer: Ruby on Rails, Node.js, Word Press, RedMine project management for Ruby on Rails, Docker, the LAMP stack, open source Ghost Blog, and GitLab, an open source developer collaboration system, he said in an interview.
The Singapore facility is DigitalOcean's sixth. DigitalOcean currently operates two datacenters in the New York region, one at an Equinix facility in northern New Jersey and one in Manhattan; one in San Francisco; and two in Amsterdam. It's looking for 100 system administrators, developers, and operations employees as it triples its staff from 50 this year.
DigitalOcean was an early implementer of solid-state drives, adding 1.92 TBs of storage to cloud hosts as part of a standard set of virtual server resources. The solid-state storage is four to 10 times faster than disk storage and helps speed the provisioning of a developer's server, which materializes in less than a minute.
The Singapore facility will give developers in Asia faster response times. If they previously connected to the Amsterdam or San Francisco datacenters, they experienced about 200 milliseconds of latency with each exchange. Singapore "will drop latency to 30ms and allow large customers to expand their presence for greater distribution," said COO Karl Alomar in the announcement.
The firm is looking for a second site through which to expand its European presence, with the UK the most likely site for another datacenter opening this year, Wainer said.
DigitalOcean believes it can challenge other cloud providers, including Amazon Web Services, for developer loyalties. The Singapore center is "one of many exciting announcements to come within the first half of the year," said CEO Ben Uretsky in the announcement. He referred to switching to the IPv6 from IPv4 address standard and adding load balancing, object storage, a content delivery network, and one-click installs of popular developer frameworks for such languages as Node.js and Python, as well as Ruby on Rails.
Cloud Connect Summit, March 31 to April 1, offers a two-day program colocated at Interop Las Vegas developed around "10 critical cloud decisions." Cloud Connect Summit zeros in on the most pressing cloud technology, policy and organizational decisions, and debates for the cloud-enabled enterprise. Cloud Connect Summit is geared towards a cross-section of disciplines with a stake in the cloud-enabled enterprise. Early Bird rates end Feb 21. Find out more about Cloud Connect Summit and register now.
Never Miss a Beat: Get a snapshot of the issues affecting the IT industry straight to your inbox.
You May Also Like
---