Facebook Quick Tip: Managing The Redesign
Facebook Quick Tip: Managing The Redesign
Facebook's redesign puts more information in your News Feed -- sometimes too much. Here's how to block updates from the noisiest pals in your social network, without un-friending them entirely. With the advent of Facebook's design changes a couple of weeks ago, the News Feed suddenly got to be much more crowded and busier, filled with random comments and observations, links, conversations, photos, and other minutiae. How do you handle people who talk too much on social media?(click for image gallery)
Some of us are noisier than others. Indeed, this article might also be headlined "how to get Mitch Wagner to shut up," because I am most definitely part of the problem. I just love to share on Facebook. How do you get blabbermouths like me to shut up and stop bothering you?
Well, you can un-friend them of course. I've done that with a few people who are active on Facebook, and whom I barely know. But un-friending people has consequences. As obnoxious as your cousin's political links might be, un-friending him could be awkward at the next family Bar Mitzvah.
Fortunately, there's a way to get rid of obnoxious people's updates without un-friending them -- and it's actually pretty simple.
3 Easy Steps To Silence

Just look for one of their updates in your news feed, and hover your mouse over it. You'll see the word "Hide" appear in the top-right corner of the update.

Click on the word "Hide." You'll see a couple of dropdown selections; one of them the word "Hide" followed by the name of the user -- if you're hiding me, it would say "Hide Mitch." If the noisy user posted using a third-party application, you also get a choice to hide that application.

Click on your choice, and you're done.
Remember, the word "Hide" won't show up unless you hover your mouse over an update posted by the person you want to hide.
So, go ahead, hide news items on Facebook from over-sharing motormouths, and enjoy the blessed silence.
Facebook spokeswoman Meredith Chin (who has wisely chosen to ignore my recent friend request) shares some additional tips. "You can add [people you hide] back to your stream at any time by going to the bottom of the page and clicking on 'Edit Options' and then 'Add to News Feed' beside their names.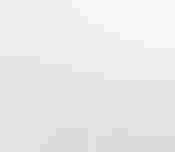 Organize your friends by creating multiple Friend Lists.(click for image gallery)
"In addition, you can create a special Friend List of the people you care about the most. That Friend List will appear on the left hand navigation menu giving you the ability to filter your stream by those friends and see only their updates. If you want that list to be the default every time you go to your home page, you can drag that list above the 'News Feed' filter. Whatever filter is at the top will be your default view."
She noted that Facebook is constantly tweaking its user interface, so what you see on your screen might be slightly different from what's described in these instructions and shown in the accompanying image gallery. But it should be close enough -- until Facebook does another radical redesign, that is.
Keep Your Friends Separate

And now, here's how to create a Friend List:
Click "Friends" on the blue horizontal bar at the very top of your Facebook page. Select "All Friends" from the dropdown.

Select an existing Friend List from the vertical sidebar on the left side of the page, or click the blue "Make a New List" button and create a new list.

Look for the text box near the top of the center column, labeled "Add to list." Start typing a friend's name in that box and then when the correct friend's name comes up on the list below the box, select that name by clicking it or hitting "Enter" on your keyboard. Alternately, you can click the "Select Multiple Friends" button, and see a list of all your friends, and click on the ones you want to include in your list.
I've created one list so far, called "Fav" for people who are actually my friends and family in real life.
New communications technology requires new forms of etiquette. When answering machines became popular, people argued about whether it was polite to screen calls. People argued over Caller ID. Now, we're starting to see arguments about appropriate of social media like Facebook.
I think in the future we'll see a consensus that you're not required to subscribe to your friends' Twitter feeds, or Facebook news, or blogs. That's what I already tell people who complain about my social media garrulousness, I say, "I realize my style isn't for everyone -- if you want to un-friend me, I won't be offended."
How do you handle people who talk too much on social media? Or are you the one who talks too much -- how do you handle complaints? Let us know.

InformationWeek has published an in-depth report on the business uses of social networks. Download the report here (registration required).

Never Miss a Beat: Get a snapshot of the issues affecting the IT industry straight to your inbox.
You May Also Like
---