Feds Use Cloud To Clean Up Nuclear Site
Feds Use Cloud To Clean Up Nuclear Site
The Department of Energy's Hanford site conquers a wide area with a flexible cloud environment and thin clients to improve performance and lower costs.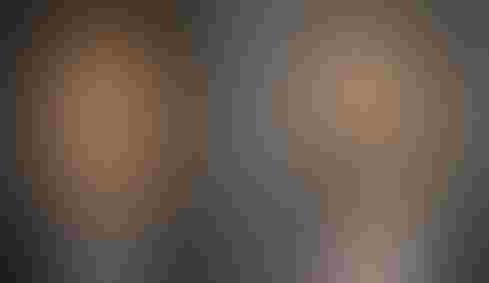 MSA's Todd Eckman (left) and DOE's Ben Ellison
Top 10 Government IT Innovators Of 2013
Top 10 Government IT Innovators Of 2013 (click image for larger view)
Imagine having the responsibility for upgrading network operations for dozens of organizations located in 600 buildings over 586 square miles, about half the size of Rhode Island -- and which happens to be the largest environmental clean-up site in the country. 
That was the challenge for Department of Energy contractor Mission Support Alliance (MSA), the company set up by Lockheed Martin, Jacobs, and WSI to support the clean-up of the government's Hanford site in the state of Washington, that included nine nuclear reactors, five reprocessing plants, hundreds of labs and support buildings, and more than 150 underground waste tanks.
The task called for improving the computing environment across the sprawling complex, increasing network security and flexibility, and at the same time, reducing operating costs. MSA's approach resulted in what would become the first secure, multi-tenant cloud for the Department of Energy and a model that holds promise for other agencies.
By pursuing a cloud model, DOE was able to create tailored cloud environments for its offices, as well as for contractors and subcontractors at Hanford, while still maintaining tight access controls over the flow of information.
[ Moving more of your IT operations into the cloud? Read Cloud Services: 5 Key Questions Before You Buy. ]
Customers are expressing growing "needs for cloud segments, (which depend) on information they don't want to share across components," said Todd Eckman, MSA's vice president of information management.
Eckman said that by tapping Lockheed's experience in setting up cloud environments for the system integrator's other customers, MSA was able to streamline the implementation at network improvements at Hanford. Having the capabilities to provide "virtualization, storage, servers, VoIP services, wireless and overall networking [set-up was] key to making the implementation a success," Eckman said.
Once the cloud environment was in place, MSA began the process of changing all the workstations at Hanford to thin clients. MSA created one large network, and configured segments to meet the needs of the many different offices and contractors located there. 
Ben Ellison, a DOE employee working with MSA, said moving to thin clients represents both significant cost savings for the program and striking improvements in computer performance. The cost of the device itself is lower, it has a longer life cycle because the hardware lasts longer, and the actual computing power is provided by the back end so users get more capability, he said. 
But the integrated systems approach provided opportunities for other savings.  Eckman cited MSA's recommendation to change to a VoIP phone system. The client "had a legacy Unix system installed in the early '90s. A like-for-like replacement would have been about $15 million or so," he said. "When we migrated to VoIP, the one-time cost was less than half, so the initial savings were very high" and additional savings in lower annual operating costs are projected to be $1.5 million per year.
Another advantage for system administrators under the new set up is that it is easier to deploy thin clients anywhere on-site and much easier to keep them current. The far-flung geography of the Hanford site was a consideration, as well. "There's a difference between managing 10,000 desktops and one desktop in 10,000 places," Ellison said.
Eckman said that by building mobility into the cloud configuration, employees are also benefitting. Speaking from personal experience, he noted that the ability to access work remotely, using virtualization, adds greater flexibility to the workplace, especially at a site the size of Hanford.
"We work from home, we travel, we're in conference rooms, and it's so fast you don't have to take the time to set up," he said. By using VMware, people are using their home computers as if they are sitting at their desks. "I loaded (my virtual desktop) into my new Android device," he said. "It's a little small, but in a pinch it works well.
Patience Wait is a Washington-based reporter who writes regularly about government and technology for InformationWeek.
Emerging technologies are cutting costs and boosting setup speed and flexibility. IT's intrigued, our survey shows. Also in the How Cloud Will Transform The WAN issue of InformationWeek: Salesforce CEO Marc Benioff has a vision that needs a dose of reality. (Free registration required.)
Never Miss a Beat: Get a snapshot of the issues affecting the IT industry straight to your inbox.
You May Also Like
---