Google Buys Messaging, Video Startups
Google Buys Messaging, Video Startups
Emu and Directr will expand Google's messaging and video advertising businesses.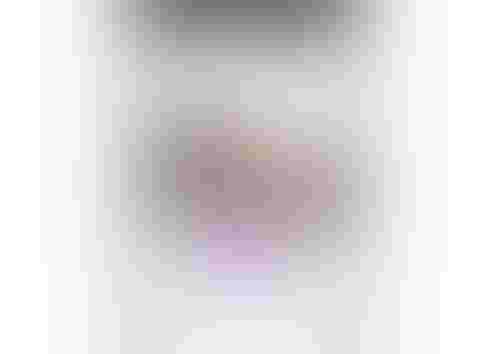 5 Inexpensive Smartphones: No Perfect Choice
5 Inexpensive Smartphones: No Perfect Choice (Click image for larger view and slideshow.)
Google acquired two startup companies on Wednesday to augment its messaging technology and its video advertising business. The prices paid were not disclosed.
The first acquisition is Emu. Founded by Gummi Hafsteinsson, a veteran of Apple and Google, and Dave Feldman, who worked for Microsoft and Yahoo, Emu makes a messaging app of the same name that relies on machine learning technology to improve the user experience.
Emu for iPhone analyzes chat messages and adds contextually relevant information, like maps, restaurant reviews, and calendar entries. It allows users to answer a question like, "Where are you?" with a map rather than a text reply. Launched in April, Emu for iPhone will be turned off on Aug. 25 as Google absorbs the startup's talent.
"We know it's an inconvenience, and we regret that," Emu said on its website.
Emu is similar in some respects to Google Now. Both represent software agents of a sort that help organize and present information. Emu's technology can be expected to help Google improve the mobile user experience for its software and services.
[It's time to stop ignoring Instagram. See Social Strategy: Network-Curated Ads?]
The second acquisition is Directr, a two-year-old company that makes menu-driven video creation apps for consumers and small businesses, called Directr and Directr for Business, respectively. The apps try to simplify the process of video production by providing templates for video creation. Both apps are free and rely on in-app purchases to generate revenue.
According to a post on Directr's website, the apps will continue to be available, but without the in-app fees, which could be up to $500 for the premium offering.
"For now, everything you love about Directr is staying the same and we'll continue to focus on helping businesses create great video quickly and easily," the post said. "One immediate bonus: Directr will soon be all free, all the time."
This may silence some of the critics who complained in App Store reviews about the company's pricing model. The wide availability of free apps -- a practice championed by Google -- has trained many users of software to expect to pay nothing.
Directr said its employees will become part of Google's video ads team. The company was founded by Max Goldman and Eli Schleifer.
The two startups represent Google's 23rd and 24th publicly known acquisitions this year. Google has spent significant sums on some of its 2014 purchases. It paid $3.2 billion for Nest, a maker of Internet connected appliances, $555 million for cloud-based video surveillance camera maker Dropcam, and $500 million for commercial satellite imagery company Skybox Imaging.
Cyber criminals wielding APTs have plenty of innovative techniques to evade network and endpoint defenses. It's scary stuff, and ignorance is definitely not bliss. How to fight back? Think security that's distributed, stratified, and adaptive. Get the Advanced Attacks Demand New Defenses report today. (Free registration required.)
Never Miss a Beat: Get a snapshot of the issues affecting the IT industry straight to your inbox.
You May Also Like
---