Google Phone Update: Android 1.5 'Cupcake' Reviewed
Google Phone Update: Android 1.5 'Cupcake' Reviewed
The latest release of the software platform for Google's Android phone supports a software keyboard, YouTube uploader, and voice search.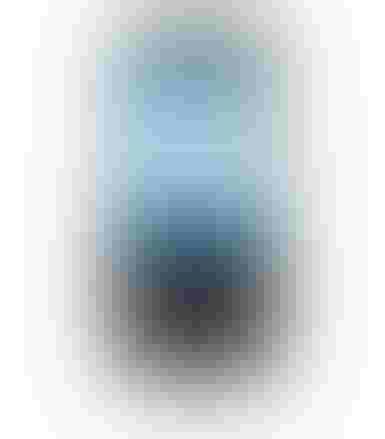 The software keyboard in Android 1.5 is a significant upgrade for the HTC G1. (click for image gallery) It's finally here. Android 1.5, otherwise known as Cupcake. InformationWeek takes the new Android software -- and its new features -- out for a spin. Is it truly better?
Last week, the HTC G1 I have in my office managed to snag the Android 1.5 firmware update over the air from T-Mobile. The download took about 30 seconds, the install another 30 seconds. That's painless in my book.
Many of Android 1.5's upgrades are under the hood and don't play an obvious role in day-to-day use of the HTC G1. There are several new features that stand out, however, including the new software keyboard, voice search, tighter YouTube integration, and overall feel of the user interface.
Software Keyboard
The software keyboard is a welcome new feature for the G1. Previously, the only way to enter text on the device was to turn it sideways and open it up to access the physical QWERTY keyboard. The G1's physical keyboard is not one of its strong suits, and this reorientation of the phone definitely slows it down.
Now, when you need to enter text on the screen, a software keyboard pops up along the bottom. In appearance and design, it is very similar to that of the iPhone, save for a few minor changes. From left to right, the bottom row has a button to switch the keyboard to numbers/symbols, a comma, the space bar, a period, and an emoticon key.
Having both the comma and period keys available without having to jump to a different screen is nice. If you want to add some personality to your messages or e-mails, press the emoticon key once for a simple smiley face, or press and hold it to see a wider range of emoticon options.
The keyboard's only real flaw is that it is small. The buttons are minuscule. Typing on it quickly -- and accurately -- takes some practice.
Perhaps what I like best is the predictive software, which begins to offer suggestions for words as you type. My guess is most users will be happy with this addition, as it negates the need to turn the phone on its side and open it up.


Samsung I7500 has deep integration with Google's Web services, Wi-Fi, EDGE, and 3G capabilities. (click for image gallery) Video Capture And YouTube
Video capture is a huge new capability for the G1. A camcorder icon has been placed into the main menu. Click it to open the application. It couldn't be more basic -- which is both good and bad.
There's only one button to push. The only adjustments you can make to the video recorder's settings are to set the video quality at low (optimized for MMS) or high (for storage to a memory card). There's no way to change the focus, metering, white balance, color effects, or other features. Many low-end feature phones have these options.
Press the record button to begin capturing video, and push it again to stop the recording. Once you've captured a video, it will place a thumbnail of that video in the upper left corner. Press that, and it will show you a list of options. Three are fairly boring links that take you to the video gallery, play the current video, or let you trash the video. The "share" button, on the other hand is much more interesting.
Pressing the share button opens a drop-down menu with three options. Videos can be attached to an e-mail message, attached to an MMS message, or uploaded directly to YouTube. All three are fairly painless, but the YouTube uploader is excellent.
It lets you give the video a title, description, and tags before you upload, and you can set the video to public or private. (You'll need to sign in to your YouTube account first, though I only had to do that once and it kept me signed in.)
The 30-second videos that I shot took about one minute to upload to YouTube via T-Mobile's 3G network. If you have Wi-Fi turned on and a wireless network is available, the G1 will upload via Wi-Fi instead.
Being able to post videos directly to YouTube from the phone itself is flat-out awesome. Let's face it, a huge percentage of the videos shot today are shared via YouTube. This is a feature I wish all phones had.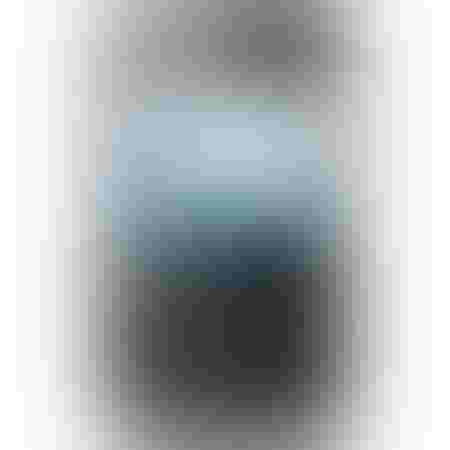 The Kogan Agora Pro features Wi-Fi, GPS, 3G connectivity, and a BlackBerry-like form factor. (click for image gallery) Speaking of YouTube, Google has given the YouTube video viewer application a little bit more oomph. The application is a little slow to load, but the home page has quick links to the featured, most popular, most viewed, top rated, most recent, and most discussed videos. Oddly, you have to press the menu button if you're interested in searching for a particular video or channel.
Google has smartly put a link to the video uploader client in the YouTube application, so you don't have to exit the YouTube app if you want to post a video.
The client is able to search through the vast videos and return results in short order. I was able to pull up some of my own videos and watch them both in regular quality and high quality. The high-quality videos took a bit longer to cache before playback began, but they definitely looked better.
Using the menu key, you have access to other information, such as details about the video, the ability to share it, and the ability to rate it or comment on it.
This is the type of seamless integration that is so easy to use that it makes me wonder why it is so difficult on other devices and other platforms.
Voice Search
Google has given voice search to the iPhone and Android platforms already, but this is the first time I've had a chance to use it on the G1. The icon for it is found in the main menu. Press it, and it takes about four seconds to start up. Simply speak your query, and Google translates the speech to text, runs the text through its search engine, and delivers a results page. It worked very well, though it wasn't perfect.
The first search I performed was "Mesa Boogie." It returned results for "Iran a Bookie" instead. (You don't want to know where those links take you.) I tried again, enunciating more clearly. This time, I was met with success. Subsequent searches for "Marshall Amplifiers" and "supercalifragilisticexpialidocious" (yes, really) were spot on the first time.
Google has placed a little microphone icon next to the search text bar if you want to perform another voice search. Any sponsored links are stuffed down at the bottom of the results page, which was just fine with me.
The one thing I noticed is that this works great in quiet environments. Result accuracy drops considerably, though, if there's noise in the background, such as a TV, music, or other people talking.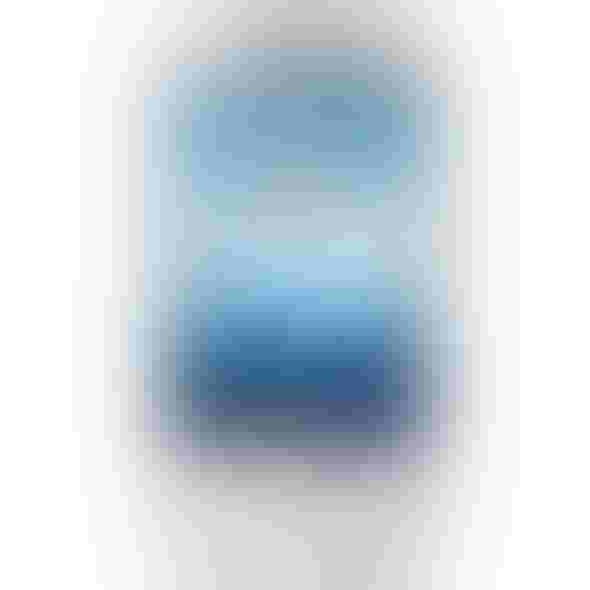 The HTC Magic and other announced Android devices all include a touch component. (click for image gallery) Stereo Bluetooth
Android 1.5 Cupcake adds the advanced audio distribution profile, A2DP, to the G1's Bluetooth radio. This permits stereo playback of music to stereo Bluetooth headphones.
I had no problem pairing with a pair of Motorola S9HDs that I have. Music playback was just OK. It wasn't great. It sounded a bit muffled to me, and not as clear as it would be through regular, wired headphones.
As a point of comparison, I tested the S9s with a Nokia N85, and the sound quality was much better than that of the G1.
Another caveat to remember, stereo Bluetooth is a battery hog. If you plan to stream music wirelessly for even one hour, I'd plan to have a charger handy. Drawbacks aside, the option is now there, and if you're a fan of stereo Bluetooth, you can get your A2DP fix with the G1.
General Bug Fixes
Along with adding features, Google made sure to take the time to fix some bugs that had plagued Android firmware 1.1. For example, e-mail gets a large list of significant bug fixes including: mail notifications for POP3 accounts; new accounts are now set to check every 15 minutes (instead of defaulting to "never"); and there's also a fix to IMAP manually created accounts so deleting messages works properly.
The music player will now fade playback back in after suspending for a phone call. It also has a new media search function that allows for third-party apps to launch or respond to media searches based on artist, album, or title.
The browser is also showing some new capabilities, which include an updated WebKit browser core; support for a new, optimized JavaScript engine; copy/paste and find enabled in the browser; and substantially faster drawing. Pages with animations will load five times faster, according to Google.
In testing these all out, I found that the browser improvements were most noticeable. In my experience, Web pages load and render far faster, and navigating around each page is more fluid and natural.
Conclusion

In sum, the 1.5 update to Android makes the platform much stronger. It adds a host of missing features, makes improvements to the overall usability of the operating system, and makes the platform feel more complete. That's not to say that Google and the Android developer community can't make more improvements, but they've done a good job with this first real update to the platform.
If your HTC G1 hasn't already updated to Android 1.5, don't worry, it will soon.

InformationWeek has published an in-depth report on smartphone security. Download the report here (registration required).
Never Miss a Beat: Get a snapshot of the issues affecting the IT industry straight to your inbox.
You May Also Like
---