Healthcare Big Data: Blessing And Curse
Healthcare Big Data: Blessing And Curse
Interpreting government-released healthcare data correctly will pose a massive challenge for analysts, policy makers, and pundits.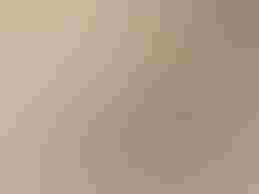 "Sliver of Medicare Doctors Get Big Share of Payouts"
"Top Medicare Doctor Paid $21 Million in 2012, Data Show"
Headlines like those, from The New York Times and Bloomberg News, grab the public's attention and generate lots of righteous indignation, but do they represent an accurate analysis of the healthcare data recently provided by the federal government? I doubt it.
In April the Centers for Medicare and Medicaid Services (CMS) released more than 9 million lines of data covering services and procedures done by more than 880,000 healthcare providers. The release of that data started a feeding frenzy among journalists, analysts, and consumer advocates, many of whom were trying to figure out who was exploiting the healthcare system.
The New York Times reported that in 2012, 100 doctors received a total of $610 million in payments, "ranging from a Florida ophthalmologist who was paid $21 million by Medicare to dozens of doctors, eye and cancer specialists chief among them, who received more than $4 million each that year." On the face of it, that seems like an awful lot of money to pay individual physicians in a year.
But those statistics tell only part of the story. They don't take into account the fact that eye doctors and oncologists administer very expensive drugs, or that they pay a significant percentage of their fees to staffers and to maintain an office. And to be fair to the Times, it did explain that the data needs to be examined cautiously: "An individual doctor, for example, may seem to have a high volume of services because that doctor oversees medical residents or physician assistants but bills for those services."
No doubt some providers are cursing CMS for releasing all this claims data because it may put them in a bad light. Nonetheless, the federal agency deserves credit for jumping head first into the big data swimming pool. Among the programs CMS has spearheaded that will transform US healthcare over time is the Hospital Readmission Reduction Program (HRRP), which cut payments to hospitals with excessive 30-day patient readmission rates. That program got providers' attention, forcing them to adopt a variety of creative tactics to reduce their readmits.
[You need the right data before you can reach the right conclusion. Read EHR Reboots: Should You Replace Your System?]
Thanks to a sophisticated predictive modeling system and advances in data storage and processing, the feds have sped up their analysis of readmission data since the program began in 2012 and have reported a rapid decline in the readmission rate in 2012 and 2013.
The predictive modeling system also has helped combat Medicare fraud. Set up in June 2011, the fraud detection system reportedly spotted $115 million in improper payments in one year alone.
Granted, CMS's new programs have many critics. The American Hospital Association, for example, maintains that HRRP "is deeply flawed and must be reformed to adequately account for socioeconomic factors of communities and appropriately exclude readmissions that are not related to the initial admission."
Still, something had to be done about runaway US healthcare costs, and there was no indication that the hospital industry was going to police itself. While the latest CMS programs and the IT tools used to put them in place are far from perfect, the federal government deserves praise for taking on this enormous challenge.
In its ninth year, Interop New York (Sept. 29 to Oct. 3) is the premier event for the Northeast IT market. Strongly represented vertical industries include financial services, government, and education. Join more than 5,000 attendees to learn about IT leadership, cloud, collaboration, infrastructure, mobility, risk management and security, and SDN, as well as explore 125 exhibitors' offerings. Register with Discount Code MPIWK to save $200 off Total Access & Conference Passes.
Never Miss a Beat: Get a snapshot of the issues affecting the IT industry straight to your inbox.
You May Also Like
---