High-Tech Cure
High-Tech Cure
President Bush will appoint a national health-technology coordinator as the government takes on a bigger role in pushing the health-care industry to embrace IT Most medical information in the United States remains on paper, and working with that information is a manual, inefficient, and too often dangerously inaccurate process. Last week, President Bush decided it's the federal government's job to try to change that.
Bush put forth the goal of establishing electronic medical records for most Americans within 10 years. His plan includes appointing a national health-technology coordinator who will report to Health and Human Services Secretary Tommy Thompson. It's a new job with a daunting description: Create a plan to guide a highly fragmented industry, from cash-strapped hospitals to famously independent doctors, toward interoperable electronic medical-records systems that, so far, the industry hasn't found the resources or incentives to create.
The health-care industry has delivered on the research side, discovering more innovative ways to treat patients, Bush said last week in a speech at the Department of Veterans Affairs Medical Center in Baltimore. "But when you think about the provider's side, we're kind of still in the buggy era," he said. The health-technology coordinator job is likely to be filled quickly, possibly as soon as this week.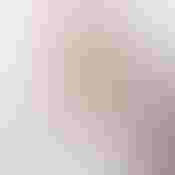 Regional E-records are easier to achieve than the federal plan, Camino Medical Group's Choobineh says.



Photo by Jeffrey Newbury

Because the industry is so fragmented--among health plans, insurers, federal agencies, and providers--many health-care business leaders think a high-profile government appointment is needed to drive an electronic-records effort. "We've had a number of conversations with different parts of the government in terms of their need to step up to some leadership," says Louise Liang, a medical doctor and senior VP of Kaiser Foundation Hospitals, which has budgeted $3 billion over 10 years to create electronic medical records for its 8 million patients. "This is one of the classic ways of designating importance."
Health-care technology strategy looks like it will have a place in the presidential race. Sen. John Kerry's campaign touts a plan to cut the cost of health-care administration--$350 billion a year now, or a fourth of all health-care costs--in half using IT. The three-part plan would target 2008 to have electronic records for all Americans, require federal agencies to do health-care transactions electronically, and mandate that private insurers conduct electronic transactions for federal programs such as Medicare and Medicaid.
The federal government, through Medicare and Medicaid, is the nation's largest payer of health-care services, so it has a big stake in reducing costs through efficiency and better care. But businesses facing double-digit growth rates in health-insurance expenses are taking a stand as well. Some large employers such as Boeing Co. and industry organizations that represent large employers such as the Leapfrog Group rate health-care providers based on quality of care, including use of computerized drug-ordering systems. Some government estimates say such systems can reduce drug-error rates by up to 88% by automatically red-flagging drug interactions and allergies or eliminating illegible handwriting.
Health-care professionals know the benefits, but past discussions about a national infrastructure for electronic patient data inevitably waned. One reason was a lack of technical standards for information exchange. There are more than 100 electronic-records systems, and they generally aren't built to share information across platforms. Yet technology barriers are falling. XML standards, including the emerging Continuity of Care Record standard, could ease data sharing. The government plays a key role as a standard-setter. It has adopted the SnoMed clinical terminology and Health Level 7 protocols for exchanging clinical information for federal use and is promoting them for the private sector.
But cash remains the biggest obstacle from the past. "The hurdle is not technology," says Ron Strachan, VP and CIO of HealthEast Care System, which operates clinics and acute-care and rehab facilities around St. Paul, Minn. "Who's going to pay for this? Who's on the hook for paying for the infrastructure to share and store the information?" Like most providers, HealthEast has felt the squeeze as payers, especially Medicare and Medicaid, slashed payment rates in recent years. "Big-ticket technology often gets put aside when you're faced with the decision of purchasing a $5 million computerized physician order-entry system or making sure there are enough beds and IVs," Strachan says.
The Bush plan calls for a report from Health and Human Services within 90 days on what incentives the department will offer to "promote adoption of interoperable health-information technology." And Bush has proposed $100 million for 2005--up from $50 million this year--for "demonstration projects" of IT in health care. However, critics say even doubling that funding is too meager.
The federal government itself is one of the largest users of computerized medical records, including decade-old systems used at hundreds of military and veterans' hospitals. Because of the hodgepodge of software used at those facilities, even those systems can't easily exchange information. The Defense Department is planning a database system for storing medical records, including text and digital images such as X-rays, for 9 million military personnel and veterans. The $3.8 billion, 20-year effort could generate as much as 50 petabytes of data. Great Britain is taking the megaproject approach to medical records: a $17 billion, 10-year effort to create electronic records for patients of England's state-run health system.
Besides the cost, another potential stumbling block for Bush's goal of a national system is that widespread interoperability isn't a top priority even among hospitals embracing electronic medical records.
Kaiser's electronic-records system will connect its 12,000 physicians by 2006. But interoperability with other companies' systems will be a priority, initially at least, only in areas where Kaiser has insurance patients but doesn't own hospitals, such as Colorado.
Camino Medical Group, a multispecialty group of 200 doctors, spent less than $1 million in 1997 to create a Web portal for accessing electronic data from multiple sources, says CIO Mahnaz Choobineh. The portal gives physicians access to data such as that in lab, pharmacy, and radiology systems. Camino is experimenting with new voice-recognition technology that will let doctors automatically add dictated notes to electronic records, but it has no plans to connect to other health providers' medical systems.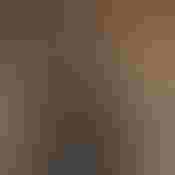 Infrastructures will be built within the next 10 years for regional medical information, CareGroup's Halamka says.



Photo by Sacha Lecca

Choobineh and others say regional electronic-records efforts are technologically easier than the federal government's lofty goal of sharing records nationally, so many believe most of the work will continue to focus on regional efforts. "Although there has been chronic underinvestment in IT in health care in the last decade, I believe that within the next 10 years, we will achieve significant regional health-care-information infrastructures," says John Halamka, CIO at CareGroup Health System, which operates five Boston-area hospitals and is active in local cross-company data-sharing initiatives.
Privacy is another potential obstacle. "The public will wonder, how much access does the government have to my medical information?" says Jeff Hall, director of information services at St. Francis Health Center in Topeka, Kan. "The technology is there, but the bigger questions are ethical."
Bush's marching orders for the health-technology coordinator include addressing privacy. Many in the industry contend that privacy protection will be a benefit of electronic records. "Electronic safeguards for medical records are actually much more secure than old-fashioned paper records, which sit around on desks and on shelves, frankly, unsecured," Kaiser's Liang says. "You have no way of knowing who looked at [a paper] record."
Most health-care leaders don't think electronic records will become an outright government mandate. And many say Bush's 10-year goal is realistic--and so is Kerry's more-aggressive target. The Healthcare Information and Management Systems Society predicts electronic records will be standard practice by 2010. Says Janet Marchibroda, CEO of eHealth Initiative, a nonprofit organization, "The stars and planets are aligned."
-- with Thomas Claburn
Never Miss a Beat: Get a snapshot of the issues affecting the IT industry straight to your inbox.
You May Also Like
---