HIMSS Rates Hospitals' IT Maturity
HIMSS Rates Hospitals' IT Maturity
In Healthcare Information and Management Systems Society's test to score hospitals' adoption and use of IT tools, only about 2% of US hospitals have achieved a top rating.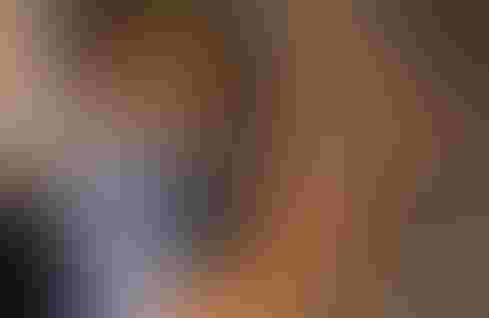 Pushed by competition and complex regulatory changes, healthcare organizations are racing to embrace data analytics. But where to start?
A key resource is the Healthcare Information and Management Systems Society (HIMSS). HIMSS is known for its quarterly guide, Essentials of the US Hospital IT Market, compiled from its own survey of nearly every hospital in the United States.
One of the core technologies tracked in the Essentials survey is the electronic medical record (EMR). "In 2013, 7% of the 5400 [healthcare institutions in the survey] were still at Stage Zero," Lorren Pettit, VP, market research, at HIMSS Analytics told InformationWeek in a phone call.
[Implementing effective healthcare IT systems is one thing. Making them work together is another. Read Where Is Enterprise Architecture In Healthcare?]
Stage Zero means these institutions haven't implemented EMR in their three ancillary departments: laboratory, radiology, and pharmacy. According to HIMSS Analytics, this means that there may be some departmental systems, but they are not integrated throughout the organization. As a result, patient records are essentially completely paper-based.
Pettit added that around 2% of the organizations have met the top -- Stage 7 -- criteria.
Each hospital's EMRAM score is computed once per year. There is no fee associated either with receiving a score or being validated as a Stage 6 or Stage 7 hospital. Hospitals are not required to be HIMSS members.
The latest HIMSS-created EMR Adoption Model (EMRAM) scores are here; a list of Stage 7 hospitals in the US is here. Stage 7 hospitals are leaders in terms of quality metrics too, although Pettit said he is still looking into this correlation.
Are hospitals that commit fully to Stage 7 EMR destined for quality, or do quality leaders embrace EMR fully? "It's a chicken-and-egg question," Pettit said.
Pettit's most recent look at the data also considered the pace at which some 4500 hospitals moved up the EMRAM between 2008 and 2013. "Three-quarters had moved at least one stage over the last five years, but one-quarter remained static," he said. "Why is there that divide?"
Another question Pettit wants to answer: How does the pace of moving up the EMRAM relate to productivity?

Lakeland Regional Medical Center
Speed of EMR adoption was key for Lakeland Regional Medical Center, a four-hospital, 30-ambulatory clinic organization in WHERE. The 443-bed hospital has achieved a HIMSS EMRAM Stage 7 designation. "We started our EMR journey 2011," Norma Tirado, CIO and VP of human resources and health information technology, told InformationWeek in a phone call. "We wanted to be in HIMSS Level 6 within six months."
Tirado explained that the focus on speed was important not only to demonstrate value but also to shift the staff to new processes. "[To deliver better care, save lives and show ROI,] you need to get there fast," she said, adding that the hospital has saved about 32 lives by reducing its sepsis rate and has improved patient outcomes by reducing medication levels.
Lakeland clinicians and physicians got on board rapidly, she said, and are now at 90% computerized physician order entry (CPOE).
Asked about the most difficult part of the transition, Tirado said it has been the business intelligence piece. "We're in the infancy stages of that," she said, noting there are a lot of BI systems in-house already, and the goal is to eventually bring these all together. "That'll take years," she added.
Along with its EMRAM and A-EMRAM (a variant for ambulatory settings), HIMSS has developed a broad assessment of hospital use of analytics and clinical and business intelligence to inform decision making. This product, called DELTA Powered Analytics Assessment, looks at 33 core competencies and can benchmark an organization against other healthcare providers as well as against other industries that use the same model.
The DELTA Powered Analytics Assessment is available for free to all healthcare providers. The assessment, which uses a web-based survey tool to engage analytics users, providers, and enablers within the healthcare organization, provides an overall DELTA Analytics maturity score and a score for each of the foundational DELTA areas. Premium reporting, interpretation, and presentation of results are available for a reasonable fee. More about the DELTA Powered Assessment, Maturity Roadmap, and Certification is available here.
Emerging software tools now make analytics feasible -- and cost-effective -- for most companies. Also in the Brave The Big Data Wave issue of InformationWeek: Have doubts about NoSQL consistency? Meet Kyle Kingsbury's Call Me Maybe project. (Free registration required.)
Never Miss a Beat: Get a snapshot of the issues affecting the IT industry straight to your inbox.
You May Also Like
---