Holiday Shoppers Got Better Mobile Response Times
Holiday Shoppers Got Better Mobile Response Times
Major retailers minimized wait times for mobile users over the Black Friday/Cyber Monday shopping weekend. Exceptions included Best Buy and Staples.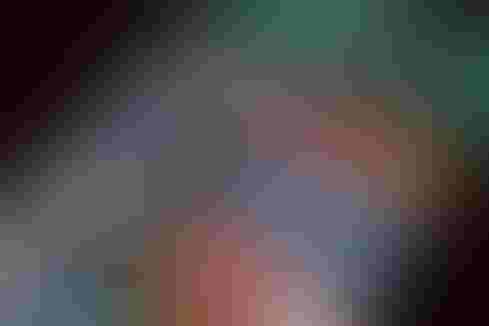 (Source: <a href="https://www.flickr.com/photos/jasonahowie/8583949391" target="_blank">Jason Howie</a>/Flickr)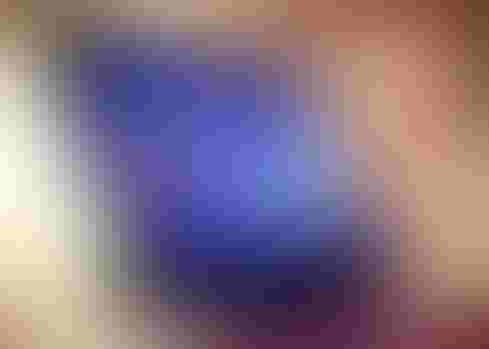 10 Windows Tablets, Laptops Under $200: Holiday Steals
10 Windows Tablets, Laptops Under $200: Holiday Steals (Click image for larger view and slideshow.)
Black Friday and Cyber Monday brought a substantial improvement in response times for mobile users. This year, nine of the top ten retail sites had wait times of three seconds or less, versus 2013's average of eight seconds.
Dynatrace, Compuware's Web performance monitoring unit, named the 10 companies with the best mobile response times on Black Friday. Sears led the list, with an average response time (to a variety of locations over a varied network segments) of 0.553 seconds. Costco was number two at 1.604 seconds, and Office Depot was third at 1.723 seconds.
A response time exceeding three seconds is considered to be walking on e-commerce thin ice, with the shopper tempted to go elsewhere beyond that limit. Only one of Dynatrace's top 10 retailers went over three seconds: number 10, Lowe's, at 3.174 seconds.
REI ranked fourth, at 2.078 seconds. Number five was Saks Fifth Avenue at 2.232 seconds. In sixth place was Tiger Direct, at 2.535 seconds. Amway was seventh, at 2.702 seconds; eighth was Walgreens, at 2.730 seconds; ninth was Dell, at 2.992 seconds.
[Want to learn more about what happened last year? See Mobile Sites Keep Shoppers Waiting.]
"We're seeing a lot more traffic from a mobile standpoint," noted David Jones, Web and mobile performance strategist at Dynatrace. Dynatrace is in the upper-right square of Gartner's Magic Quadrant for application performance management (APM) for the fifth consecutive year and boasts of being the only company that's been in that position since the inception of the APM Magic Quadrant.
Jones said a Dynatrace consumer survey found that 42% of smartphone or tablet owners said they would make greater use of the device this year than they did last year, and 26% said they would use their mobile devices while shopping in physical stores.
Over the Thanksgiving holiday, Jones visited a Canadian Tire store in Grimsby, Ontario, used his mobile device to look up the item he was interested in, found out how many were in stock at that location, and was given the aisle where he could find it.
Using mobile devices in brick-and-mortar stores "represents a complete sea change in the mobile shopping experience," Jones said. Consumers are looking up what they're about to buy while in the store and seeing if a competitor has a better price with no shipping charges. "If they do, what do you think they're going to do?" he warned.
Some retailers, notably Best Buy, suffered under the crush of Black Friday mobile traffic. "We started to see things really go off the rails for Best Buy at 9 a.m. Eastern Friday until about 11:15 a.m. Eastern," said Jones. In some cases, visitors found a sluggish or unresponsive site early in the day, said Jones. Fortune reported that after 9:00 a.m. the site displayed the message: "We're sorry. Best Buy is unavailable right now. Please check back soon."
"Something was going on internally" with its website and mobile applications, Jones said, and Dynatrace analysts' detailed look at the network segments serving the Best Buy applications showed that the network wasn't the problem. Best Buy announced it was reconfiguring the site "to restore full performance," according to Best Buy's Amy von Walter, quoted by Fortune.
Jones said that can be done, more or less, on the fly, by moving content and site components out onto the content distribution network, along with other performance tricks. But when that content represents a needed, downloadable object for a Web page or mobile application, the Internet's DNS has to rediscover those pieces in their new locations. "You have to propagate all those level A records out to the DNS network, which will cause an additional delay. That's likely what happened" Friday morning, said Jones.
Whatever the cause, disgruntled shopper Sam Martin posted on Best Buy's Facebook page that "after a good few hours setting up what I'm gonna get for my first potentially amazing Black Friday ... you crash." He had a bit of advice for the electronics retailer: "If you intend to be one of the leaders among sales in technology ... maybe, just maybe you should know how to run tech."
The way to keep response times from dropping through the floor in prime time, particularly for mobile users, is to keep the downloaded pages lightweight, advised Jones. That was evident at Sears, where its average download "weight" was 59 kilobytes. Dynatrace didn't provide a weight for Best Buy, but Dell, number nine on its top ten list, had a download weight of 613 kilobytes.
Cyber Monday brought a sharp slowdown for Staples. Jones said, "Staples had a really bad day today." Response times from its site started to decline at 8:00 a.m., and the slowdown "peaked at noon" Eastern, in the heart of the shopping day, he said.
Jones didn't try to pinpoint the exact cause, but noted Staples is one of many sites rich with third-party links and dependencies. In some cases, a retailer's site depends on Ajax or asynchronous calls going out to third parties to populate a downloaded page with a function in JavaScript or a content object. If the code has been recently updated by the third party, it may include a bug when working with the retailer's site, prompting JavaScript to go into a long processing sequence with no built-in time-out.
Third parties "introduce a substantial amount of risk, because the third-party code is delivered directly to the user's browser." If it breaks the download, the retailer may remain unaware of it. Sometimes site visitors are looking for comments on products and click on links that take them to third-party JavaScript code that may or may not work with the retailer's code in the browser.
"It's still a huge challenge managing those third parties," he observed. Other retailers showing intermittently slow performance included Forever 21, Foot Locker, Cabela's, and J.C. Penney.
Even so, most response delays spring from the site owner's own website and mobile applications. Few were affected by denial of service or other attacks or network slowdowns on Friday or Monday. "Most of the major issues were coming from the application side of these retail sites," he concluded Monday in a blog post.
Just 30% of respondents to our new Big Data and Analytics Survey say their companies are very or extremely effective at identifying critical data and analyzing it to make decisions, down from 42% in 2013. What gives? Get the The Trouble With Big Data issue of InformationWeek Tech Digest today. (Free registration required.)
Never Miss a Beat: Get a snapshot of the issues affecting the IT industry straight to your inbox.
You May Also Like
---