How a Low-Code Platform Helped 911 Services in New Orleans
How a Low-Code Platform Helped 911 Services in New Orleans
Digital transformation, made easy, improved efficiency and closed gaps in the management of emergency services resources.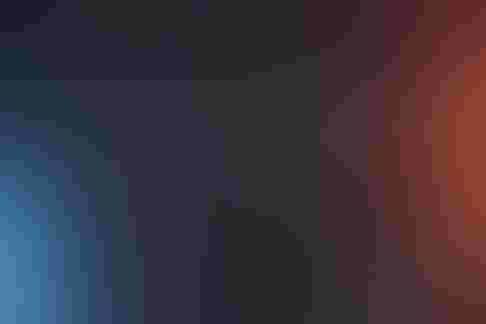 Image: Scanrail - Adobe Stock
The case for low-code app development has been pitched a variety of ways but it is due closer scrutiny when emergency services are involved. Making it easier for most anyone to build applications is a way for organizations that do not have in-house developers to create solutions they need.
While that may sound reasonable for basic needs, there might be concerns about tying mission critical resources to such apps. The organization that manages emergency services on behalf of New Orleans found uses for a low-code platform from Quick Base to automate certain tasks.
Quick Base is a cloud-based application development platform for creating low-code apps, a concept that in general does not require advanced technical knowledge to perform. Low-code apps might not offer all the features of extremely bespoke applications constructed from the ground up, but they tend to be used for operations that do not require such functions.
There are nearly 70,000 active applications used on the platform, says Jay Jamison, senior vice president of strategy and product management for Quick Base. Its users generally do not come from coding backgrounds, he says, yet they are able to create live applications on the platform within one month. "That is causing a stark and important disruption in how application development occurs," Jamison says.
Introducing emergency services to low-code apps
Low-code app development fit the needs of Tyrell Morris as he took on a greater leadership role administrating emergency services. Last August, he was elevated to executive director of the Orleans Parish Communication District, an independent agency that serves as the administrator of the New Orleans 911 system. He previously had been a user of Quick Base at a role in Washington D.C. and says he found ways to use the platform for the benefit of OPCD and the community it serves.
Morris says OPCD initially used the Quick Base platform to automate workers' leave requests, with additional low-code applications developed soon after. "In the 911 world, it becomes difficult to anticipate staffing shortfalls on a paper-based process," he says. "I need to come to those decisions at a high level very quickly."
After addressing those staff management needs, Morris looked for other ways low-code apps could further streamline operations. For example, Morris says he uses apps built on Quick Base to manage compliance by the agency. When certifications that staff members are required to possess expire, the application alerts the compliance division. Maintaining proper compliance is part of the rigors of administering a 911 service.
What is at stake for emergency services management
OPCD dispatches and manages field response units for New Orleans' fire department, emergency medical services, and the police. The agency also provides management, incident alerting, and situational awareness to the New Orleans Office of Homeland Security and Emergency Preparedness. "All emergency calls that happen within in our jurisdiction start and end with us," Morris says.
Morris says he creates apps on Quick Base for OPCD to improve tracking and routing of resources as well as to close any gaps in information that might arise. "Although New Orleans only has about 400,000 residents, we do see about 18 million visitors per year," he says. The city annually averages 500,000 calls to 911, says Morris. OPCD took on the 311 services in January, which is a line where citizens can make nonemergency requests. This can include reporting potholes in need of repair, asking tax questions, and checking up on garbage removal.
Multiple ways low-code serves public needs
Quick Base also came into play in creating apps for OPCD's government procurement needs and to reconcile its credit card transactions. "We've become a very seamless and efficient organization using this tool," Morris says. "The entire 311 service request system is built on the Quick Base platform." Citizens can go online 24 hours per day to report 311 cases, as well as attach related photos. Prior to such services, citizens could only reach out to 311 via phone calls between 8 a.m. to 4 p.m., Monday through Friday.
There are other ways that low-code apps have aided OPCD with 911 services, Morris says. If there is ever a emergency need to find someone by their mobile phone, the agency used to have to contact wireless carriers individually to see if they could provide information that would help discern their location. Now with an API built on Quick Base, OPCD only needs to enter the phone number of the individual and it will determine which carrier they are on. "We've used that technology on reported abductions and when individuals have been reported to be suicidal," Morris says.
Democratizing app development
Prior to using the applications developed on the platform, directing and tracking emergency calls took a considerable amount of manual work, says Quick Base's Jamison. "When you are trying to get the right people quickly to the right emergencies in real time, you have to be looking at digitizing that process."

Tyrell Morris, Orleans Parish Communication District
Given the nature of emergency services, Jamison says it is critical that the applications are always up and running. He says the platform is enterprise-grade with high uptime service-level agreements. Quick Base's platform has been used by Tesla, the Office of the Chief Technology Officer for the District of Columbia, and the Federal Emergency Management Agency for managing tasks during large scale disasters.
Low-code is an alternative for organizations that otherwise might spend large amounts of money and time sticking solely to traditional app development for their transformation plans, Jamison says. He sees low-code democratizing application creation so that not everyone must be a software developer or computer scientist to take advantage of software. It also lets people who work closely with the sources of data have a direct impact on the apps used to process it. "[In the past] very few companies felt great about their digital transformation or that they had achieved their business goals," he says.
Never Miss a Beat: Get a snapshot of the issues affecting the IT industry straight to your inbox.
You May Also Like
---