How Data Scientists Can Tear Down Fears of Innovation
How Data Scientists Can Tear Down Fears of Innovation
AI and other fresh ideas can put organizations on the path to transformation, but their champions may face systemic pushback from entrenched team members.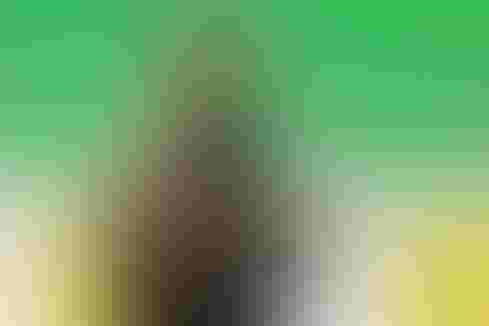 Salah Khawaja, Bank of America<p>Image: Joao-Pierre S. Ruth
It may seem like a no-brainer for developers to embrace agile methodology and make fast moves to accelerate transformation, but they can run the risk of triggering almost allergic reactions to change within their organization. At last month's Ai4 Finance conference, hosted in New York by H2O.ai, Salah Khawaja, managing director of automation and global risk for Bank of America, spoke about ways to allay fears that usually surface with new ideas and keep the organization moving forward.
"The task of developing software and implementing innovation is a creative task," he said. "Continuous learning is a critical aspect of the work we do."
Khawaja's team built an automation platform for anomaly detection and workflow notification and he spoke about how automation systems to analyze data could free up workers to perform more "value added" tasks. He said this process includes building customized dashboards that people can easily understand to help them get their jobs done more smoothly rather than replacing workers entirely. Conveying that change does not necessarily mean making people obsolete is one part of selling the idea of AI and automation. "Very much like in the world of driverless cars, the job of the driver is going to shift from behind the wheel to behind a computer screen monitoring a fleet of cars," Khawaja said.
That same vision, he said, applies to AI, machine learning, and automation platforms in digital transformation for the financial world. "We have a control room where we're monitoring the data and anomalies.
Another way to get the organization on board with innovation, he said, is to relate how AI can bring costs down through actionable predictions. For a financial institution, that can mean getting a better understanding of behaviors that could signal trouble and put a halt to it. "We're trying to predict which trader is trading on insider information," Khawaja said. "We're trying to predict when a financial adviser is trading too much based on the customer's profile. That's how we're using AI as part of our automation system."
Even with the resources AI opens up, the human element still plays a crucial role, he said. Coupling AI with personnel who review the alerts sent by the platform helps mitigate the change for false-positives and false-negatives from an unmonitored system. With trusted data in hand, organizations can draw insights, he said, that were not available before and identify issues as they turn up.
Translating such insights into business value can be a challenge, he said, making it important to relate the results to the needs of the organization. Another barrier to introducing innovation is breaking out of silos, Khawaja said, to let imagination accelerate transformation for the benefit of the business. He framed this idea with the story of when Match.com made room for a new team that was told to essentially "kill" the existing business model with something new. "You know what they created? They created Tinder," Khawaja said. "When Match.com went public, 60% of their market cap was based on Tinder."
All of these speak, he said, to finding a transformative purpose for the organization. This can be crucial to defend innovation efforts when people embedded in the system resist change, Khawaja said. Such a response is essentially like a negative nervous reaction to stimuli, he said. Small data science experiments and small insights can make transformation easier for the organization to adopt, he said. Khawaja challenged the audience of data scientists and others to introduce at least a 10% change each year within their organizations compared with the prior year. "Are you building 10% new models? Are you generating revenue that's 10% from different services?" he asked. "Find a way to structure your innovation projects in a way that the nervous system doesn't attack it."
Never Miss a Beat: Get a snapshot of the issues affecting the IT industry straight to your inbox.
You May Also Like
---