How Low Code Benefits Application Development
How Low Code Benefits Application Development
Low code platforms can speed up application development and increase the size of your pool of developers.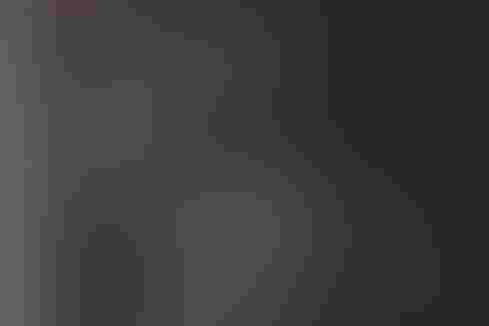 You have a big IT project looming, but don't have the number of developers you need to tackle the work in the time frame that's been set out by upper management. One of the solutions you might want to consider in this scenario is a low-code development platform.
Forrester Research defines this technology as a product or cloud-based service for application development that employs visual, declarative techniques instead of programming. Typically, you can get started with these platforms with little to no capital investment because they are low-cost to start, with costs rising in proportion to the business value of the platform, according to Forrester.
There are a few really significant benefits to employing such a technology. First, you can speed up your application development and delivery. This type of development requires little to no coding, so it goes faster than traditional application development. Second, you don't necessarily need to be a programmer to perform this type of work. There isn't a need to staff up with programmers for a big project. You may be able to use the business expert who has the best understanding of the project's goals to create the application.
The speed to innovation really helped aid development efforts at payroll and human capital management company ADP, according to Jerome Gouvernel, division vice president and general manager at the company.
By using a low-code platform, Gouvernel's team was able to try more applications than they ever had in the past.
"Ninety-nine percent of the time when you bring people in to test your solution they will tell you they like it or they love it," he said during a panel discussion at the recent Gartner Symposium event in Orlando. "Then you release it to the world and nobody uses it."
With low coding, the ADP team was able to create a lot of apps quickly and deploy them to see which ones users actually utilized.
"These would not be prototypes but they would be actual solutions fully working, and we would observe if people were using them or not," he said. "Nine times out of then, they don't use them. But the one time out of ten they do."
This approach has allowed ADP to discover the applications that actually solve a problem for users. Once you see where users are getting value, you can take the next steps.
"We had 3,000 employees in our Philippines headquarters using a product that took us 3 weeks to build. That gave us the signal that allowed us to say, OK, let's invest some more in this," Gouvernel said.
Another benefit for ADP was in staffing and using the business experts to create applications.
"Using a low-code platform changes the kind of people that you can bring to bear to the problem," he said. "You can't expect a technologist to solve psychology problems." But ADP was able to tap into a behavioral economists expertise, allowing that person to create an application that actually went on to win an award.
"He brought in completely new ideas and we were able to take those ideas and build them into a product," Gouvernel said.
Glenn Sanford, CEO of eXp Realty, an office-less real estate firm that operates in 49 states and 3 provinces, chose a low-code solution after Sanford said the company had "outgrown all the off-the-shelf solutions" for software to run the business. The company was able to build a back end for its 14,000-plus agents, including a great deal of integration work, without a full IT team, Sanford said during the Gartner panel discussion.
Anik Dubreuil, president and CEO of Innovapost and CITO of Canada Post at Innovapost has been exploring low-code for her 255-year-old organization. Dubreuil said that when she arrived the system was "like the worst spider web that I've seen in my entire career." The organization had been delivering the mail for a couple of centuries, but now the world was changing with less mail and more parcel deliveries. At its core, CanadaPost had an enormous database of addresses, and the address system was built 20 years ago with six different data references.
"We proved that we could use the local-based platform to actually revamp and reinvent ourselves from a core system perspective, taking our journey from a 4-year project to a 22-months project," Dubreuil said. "We are starting that journey now with a half a million dollar investment."
One of the benefits of low-code for this project, according to Dubreuil, is that you can iterate on it and you can fail fast.
"If we have a failure, we'll be able to correct ourselves and keep moving."
Low-code platform provider Mendix sponsored the panel at the Gartner event and was one of the vendors listed in the Forrester Wave report last year on low-code development platforms. Other leader platforms in the Forrester report were Appian, Kony, OutSystems, and Salesforce.
Forrester noted that while some detractors in the segment say that low-code platforms are only good for small, departmental-type projects, low-code platforms have actually proven to be quite robust, with solutions created for the whole enterprise in some cases.
"I probably had three discussions about scaling, and we ran some big tests," said ADP's Gourvernel. "We loaded the systems with millions of records just to make sure that nothing would go wrong, and we had absolutely no issues whatsoever."
Never Miss a Beat: Get a snapshot of the issues affecting the IT industry straight to your inbox.
You May Also Like
---