How Your SaaS Strategies are Evolving
How Your SaaS Strategies are Evolving
Demand for SaaS software continues to grow, but procurement is often short-sighted. Think past today because integration and governance are more important than pricing.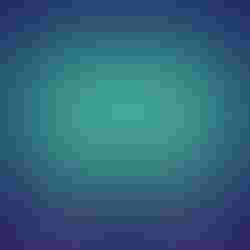 <b>Status Report: SaaS Strategies</b>
Enterprises are subscribing to more SaaS services than ever, with considerable procurement happening at the departmental level. Specialized SaaS providers target problems that those departments want solved quickly. Because SaaS software tends to be easy to set up and use, there appears to be no need for IT's involvement, until something goes wrong.
According to the Harvey Nash /KPMG 2017 CIO Survey, 91% of the nearly 4,500 CIO and IT leaders who responded expect to make moderate or significant SaaS investments, up from 82% in 2016. The report also states that 40% of SaaS product procurement now happens outside IT.
"IT needs a new operating model," said Gianna D'Angelo, principal of KPMG CIO Advisory. "CIOs must respond by continuing to focus on operational excellence while adopting a new operating model for IT to drive innovation and value in these changing times."

Image: Shutterstock
Some IT shops are reacting to shadow IT like they reacted to "bring your own device" (BYOD), meaning if you can't stop it, you have to enable it with governance in mind. However, issues remain.
"In the last three years, we've put policies and some governance in place, but it doesn't matter. You pull out your credit card, you buy an open source application and I have a virus on my network," said Todd Reynolds, CTO of WEX Health, which provides a platform for benefit management and healthcare-related financial management. "I don't even know about it until there's an issue."
How SaaS pricing is changing
KPMG's D'Angelo said most SaaS pricing is based on users or by revenue, and that the contract timeframe is three to five years. There has been some movement to shorter timeframes as low as two years.

Gianna D'Angelo
Sanjay Srivastava, chief digital officer of Genpact, a global professional services company, said his firm sees a shift from user-based pricing to usage-based pricing, which in Genpact's case takes the form of a per-item charge for a document or balance sheet, for example.
Regardless of what the SaaS pricing model is, SaaS providers are facing downward pricing pressure. According to Gartner, "Vendors are becoming more creative with their SaaS business models to reflect a need to stand out in the fast-growing subscription economy."
For its part, WEX Health is responding with new services that drive additional revenue. It has also put some usage-based pricing in place for customers that require elastic compute capabilities. "Mobile is killing us," said Wex Health's Reynolds. "You've given somebody an application to use on their phone 24/7, so they're starting to leverage that usage so much more. It's good people are using [our software] more often, but it requires us to have more storage."
Longer-term thinking is wise

Todd Reynolds
When departments purchase SaaS software, they usually are seeking relief from some sort of business problem, such as multichannel marketing attribution – studying the set of actions that users take in various environments. What business people often miss is the longer-term requirement to share data across disparate systems.
"If you have half on-premises and half in different clouds, you might have a private cloud, some in Azure and some in Amazon because the technology stack is beneficial to the apps," said WEX Health's Reynolds. "Pulling all of that together and making it safe and accessible is the biggest challenge from an operational perspective on the IT side."
While SaaS systems tend to have APIs that help with data exchange, most enterprises have hybrid environments that include legacy systems, some of which do not have APIs. In the older systems, the data dictionaries may not be up-to-date and Master Data Management (MDM) may not have been maintained. So enterprises often face substantial data quality issues that negatively impact the value they're getting from their investments.
"If you really want to get value out of [SaaS] -- if you want Salesforce to run CRM and you want it to run sales, integrated, and it still has to be connected to ERP -- each thing has to be connected," said Genpact's  Srivastava. "There's a lot of back and forth. Planning for that back and forth, and planning well, is really critical."

Sanjay Srivastava
Part of that back-and-forth is ensuring that the right governance, compliance and security controls are in place.
Bottom line
There's more to SaaS investments than may be obvious to the people procuring them. At the same time, IT departments can no longer be the sole gatekeepers of all things tech.
"The challenge for CIOs is enormous, the stakes are large and change efforts of this magnitude take years, but transforming the IT operating model can be done," said KPMG's D'Angelo. "Complicating the effort is that IT must continue to support the existing portfolios, including retained infrastructure and legacy applications, during the transformation."
This means that, for a period of time, IT will have to use a hybrid model comprising both the project-oriented, plan-build-run approach and the next-generation, broker-integrate-orchestrate approach, D'Angelo added.
Just a Bit of Advice
Tips for Ensuring Winning SaaS Strategies
SaaS software is not a one-size-fits-all proposition. Costs and benefits vary greatly, as do the short-term and long-term trade-offs. Following are a few things you can do along the way to ease the transition.
If you're just starting out, chances are that most if not all of the software you procure will be SaaS because that's the way things are going. In addition, SaaS allows for an economic shift to relatively low-cost subscriptions that include upgrades and maintenance (an operational expenditure). This is instead of substantial up-front, on-premises software investments that require subsequent maintenance investments and IT's help (a capital expenditure). Regardless of what type of software you choose, though, it's wise to think beyond today's requirements so you have a better chance of avoiding unforeseen challenges and costs in the future.
If you're piloting a new type of software, SaaS is probably the way to go because you can usually experiment without a long-term commitment. However, be mindful of the potential integration, security and governance challenges you may encounter as you attempt to connect different data sources.
If you're in production, you'll want to continuously assess your requirements in terms of software models, integration, compliance, governance and security. As you continue your move into the cloud, understand what's holding you back. Finance and HR, for instance, may still hesitate to store their sensitive data anywhere but on-premises. For the foreseeable future, you'll probably have a hybrid strategy that becomes more cloud-based with time.
At each stage, it's wise to understand the potential risks and rewards beyond what's obvious today.
Never Miss a Beat: Get a snapshot of the issues affecting the IT industry straight to your inbox.
You May Also Like
---